Hello everyone!
Today's post is a review about 2 skincare products called Immerse Me and Shrink & Tighten by B.liv skincare. Before anything else, I'd like to tell you a little bit about the brand. B.liv is a Singaporean skincare brand based in Malaysia. Their products are mainly made in Singapore and Taiwan. According to their website, "b.liv" isn't just a contraction of the word believe, but is also a combination of the words be and live, which encourages b.livers to "live the moment".
 
Immerse Me
Immerse Me is a hydrating face mask for parched and dry skin. It contains hyaluronic acid, which is the most amazing moisturizing ingredient out there. Hyaluronic acid draws water to the skin and helps prevent moisture loss. You leave this mask on for 20-30 minutes.
As you all know, I have oily/combination, and I do get some dry patches on my cheeks so I definitely need some moisturizing on those areas. I must say, this face mask is super wet compared to other face masks that I have tried before. It was dripping when I took it out of its packaging.
I left this mask on for 30 minutes and it definitely kept my skin hydrated for days!
Shrink and Tighten
Shrink and tighten is a large pores reducing serum for daytime use. Its benefits include:
minimizes the look of pores
controls oil
unclogs pores
regenerates and repairs cells
brightens and firms the skin
"Shrink & tighten helps reverse all your unsightly facial pores, by pumping in collagen to seal the pores, preventing future problems, by flushing out clogging and calming down irritation. Its anti-oxidant and barrier-repairing properties ensuring your complexion will stay forever large-pore free!" 
This serum absorbs easily and smells good. I have been using this product for the past two months now but, unfortunately, that oil control claim did not work on me although it very very slightly minimized the look of my pores on the sides of my nose area.
---
If you guys are interested in trying out their products, here's a 20% OFF discount code for you:
BLIV.MAFFY
They were nice enough to give me a promo code! The code is valid for regular priced items only.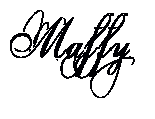 ---
**These products were sent to me in exchange for a review. All opinions are 100% my own. No other compensation was given.