The start of a new year is a popular time for people to make changes in the home and many of you may be considering carrying out some work to make your property more environmentally friendly this year. Energy efficient glazing is one of the top home improvements for those looking to save energy and cash, but if you're looking for the best, what should you be choosing?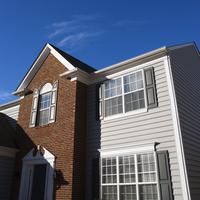 The differences between double glazing and its lonelier counterpart, single glazing, is well documented, but there's a new glazing guy on the block who is now frequently popping up in advertisements and touted as the most environmentally friendly option.
Triple glazing takes the technology one step further and is presumed by many to be the best the market has to offer. However, as experts like Anglian Home Improvements in the UK point out, triple glazing and double glazing both have their own place in the market, with each being more suited to a particular type of project.
The addition of an extra pane of glass increases the insulation factor of triple glazed windows but this must be balanced against other issues associated with their transport, cost and fitting. Because triple glazing is not as widely used as double glazing, the tools for their fitting and transport remain more expensive. Those looking for ultra-efficient glazing may consider other ways of enhancing double glazing before adding an extra pane, as these can offer a better return on investment. Adding special coatings to your glass or filling cavities with spacing can all enhance window efficiency.
In an ultra-modern home where glass is used in place of, or makes up a large part of exterior walls, triple glazing may be the natural choice. It outperforms on U-value – the measure of difference in temperature inside and outside of the home in relation to surface area – and the supports for fitting can be drawn into the design.
On the other hand, in a period property, or one that is more difficult to amend, double glazing is likely to be the easier and more sympathetic option as it doesn't require the same heavy, ultra-supportive frames. In addition, because of the higher cost of triple glazing, at present the amount of energy saved when used on small surface areas is unlikely to equate to the increased cost, unless you are lucky enough to find a very good deal.
Of course, whatever number of panes you opt for in your glazing, they will only be as efficient as their fitting and, to an extent, the insulation elsewhere in your home. Money is better spent throughout the home on glazing, cavity wall and loft insulation than on super-efficient windows alone, so consider how your budget will stretch. Similarly, poorly fitted triple glazing can be as open to losing energy and letting in drafts as single panes. So, whichever path you decide to take, be sure to check the quality of work carried out by your chosen provider.
---
Article has been written and posted on behalf of Anglian Home Improvements by Fay. For more information about energy saving, home and lifestyle you can visit their Google+ page.
About Ted MacKinnon
Ted MacKinnon has written 139 article(s) for EnvironmentGreen.com.
Ted MacKinnon has been writing and educating others about our environment for several years now. He has a Bachelor of Science degree with several published papers and has given presentations at many conferences. He also has several other blogs and websites (see tmackinnon.com for more details).
View all posts by Ted MacKinnon

→

Web Site
Twitter
Facebook
Google+
Share
Filed in: Eco-friendly Products