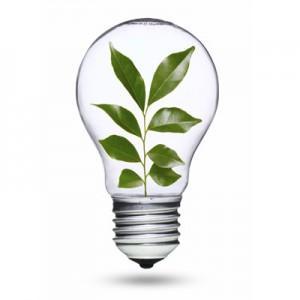 photo credit: www.chemeqtechnologies.com
Going green can be very simple. But, there must be commitment to the changes by every member of the team, starting from the top. Here are a number of ways any commercial enterprise can start making a difference, as well as some notable examples of others who have done it successfully.
A Few Little Changes
Sometimes the best money savers are also the simplest of adjustments. Small changes, the very same ones households use to save money and go green, are available to corporations, too. Recycling is the obvious choice, but changing out light bulbs for CFLs, turning off electronics (and the power strips they're plugged into) every evening and utilizing email rather than paper are other good options.
One way a company can improve its reputation and workplace harmony while also moving towards a greener operation is by creating a dedicated break room. With a sink, reusable plates, cups and silverware, employees can avoid throwing away one-use items. The Old Navy corporate office utilizes recycled plates that are composted, as well as washable utensils for its staff at its on-site café, and everybody wins, including Mother Nature.
Taking Bigger Steps
It pays to take some bigger steps that require initial investment, as well. Recycling is important, but so is reducing the carbon footprint for the entire company. If travel is an essential operation for a business, especially in regards to driving or shipping, there are a few options to limit the negative impact. Truckers can consider using EOBRs to record driving habits and make effective decisions about how to adjust them to be more productive. They can also use hybrid or electric vehicles. PepsiCo is famous for its fleet of clean machines that travel the country and is an excellent business to use as a green model. Many of their plants actually have a negative carbon footprint.
Bold Actions For Long Term Results
Companies ready to commit to the green lifestyle in a big way have plenty of options. The best among them are solar panels, which can not only reduce electricity bills, but also eliminate them entirely. They carry a hefty initial cost, but if they produce more energy than a business uses, it can sell the excess to the power grid. That means making a profit where there once was a deficit, something any industry can appreciate.
It seems like most companies are trying to find workable solutions for a greener business lifestyle, but it's even easier than it looks. Balancing small, every day changes with larger, more radical policy adjustments results in a effective overarching solution for going green. If ordinary families can do it, then so can that family's favorite sandwich shop around the corner and the chain office supply store at the strip mall. Kermit the Frog was wrong. It's easy being green.

About danielle
has written 13 article(s) for EnvironmentGreen.com.
Share
Filed in: Green Lifestyle, Vehicles