Today I Received The Mally Love Your Lips Trio
Which Is Absolutely Gorgeous!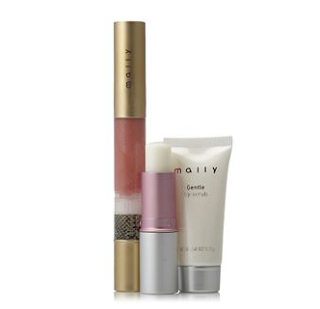 It Contains 3 Must Have Items
* Gentle Lip Scrub *
* Universal Clear Lip Balm *
* Mally's Baby High Shine Liquid Lipstick *
You Apply The Lip Scrub In Circular Motions
And The Fine Sugar Eliminates All Dead Skin!
After Exfoliating With The Scrub You Go Over
The Top With The Clear Lip Balm And It Locks
In The Moisture. The Liquid Lipstick Is A Gorgeous
Shade Of Pink, And Is An Absolute Bonus!
This Set Has Left My Birthday Lips Plump And Soft!!
It's Been Too Nice Of A Birthday Today
To Not Do A Post!!
Got Loads Of Lovely Presents 
[ Which I Opened At 1am Last Night. ]
And Enjoyed A Lovely Glass Of Martini Asti.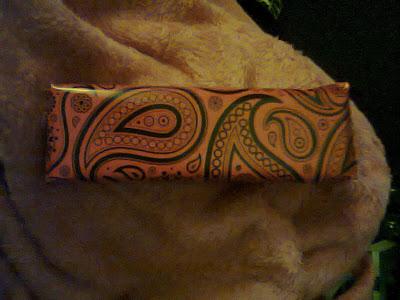 Thank You So Much Lel For My Lovely Christina Aguilera Perfume xoxo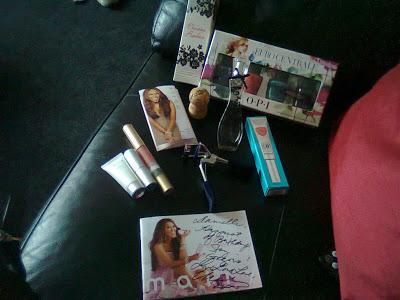 My Lovely Presents <33
My Amazing Fiance Got Me An Absolutely
Mind-Blowing Present,

MALLY'S AUTOGRAPH

<33333
That Is By Far My Favourite And Best Birthday Present 
Thank You Sooooo Much Mally & Marcus xoxo
I Looooove It!!! <333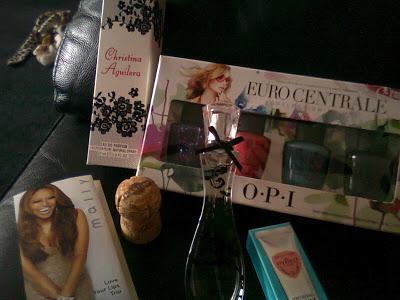 Presents From Mum <3333
OPI Eurocentrale Collection, Eyeko Lash Curlers,
A Minnie Mouse Cupcake, A Lovely Floaty Top From Wallis
[ Which Is Currently On My Table ]
And Thorntons Dessert Gallery Sweets
Christina Aguilera Perfume From Lelishia,
Mally Love Your Lips Trio From Marcus <333333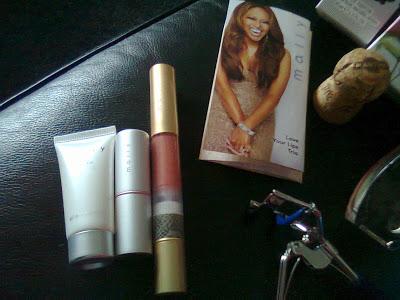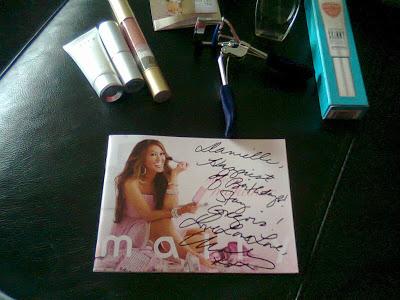 My Favourite EVER Present...This Is So Insane!!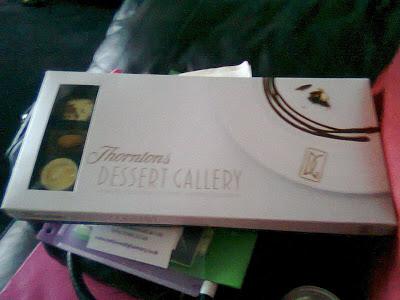 What Does A Birthday Girl Have For Breakfast?
Batman Birthday Cake, Of Course!!
We Enjoyed Some Breakfast Cake And A Mini Can Of Pepsi
And Cocoa Got Some Remnants Off Of Daddy's Plate!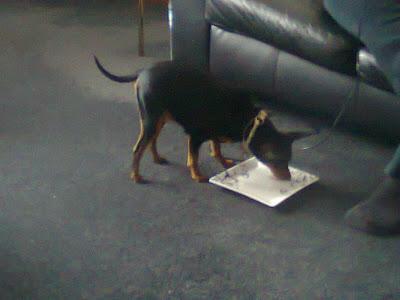 And Tonight Fi Is Treating Me To A Pizza Hut
Stuffed Crust Pepperoni Feast <333
And Some Movies...
We Are Then Planning To Go To My Parents
For A Little While To Have A Coors Light And A Cake!
I Got 3 Cakes Believe It Or Not!
A Batman Cake, A Minnie Mouse Cupcake That Serves 20
And A Marks And Spencer Chocolate Cake.
Have A Beautiful Day,
I'm Off To Admire My

Mally-Graph
<333333
~

~

~

x

o

x

o

~

~

~