Harajuku, Shibuya, and Shinjuku—three places in the western portion of Tokyo—are so popular that every first-timer has to visit them. I took a walk (and train) across these districts, and I crafted a one-day itinerary that combines their must-see and must-do highlights. Read more…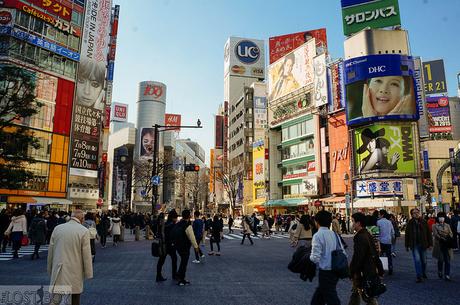 HARAJUKU
From Harajuku Station, I crossed streets towards Meiji Shrine (Meiji Jingu), the first stop for the day. The shrine protected in a tranquil forest was completed and dedicated in 1920 for the spirits of Emperor Meiji and Empress Shoken. Its main buildings, including the offering hall and the treasure house, are a 10-minute leisurely stroll from the entry point marked by a torii gate. Visitors may partake in the temple's Shinto activities, such as writing down wishes on an ema.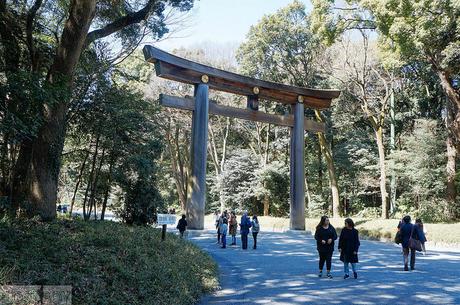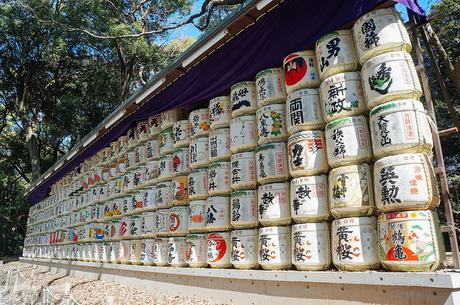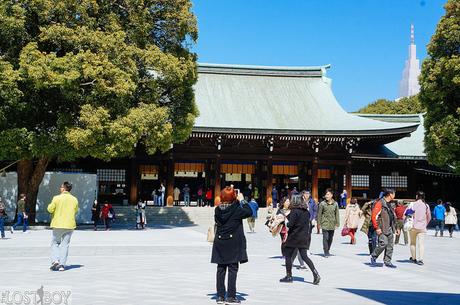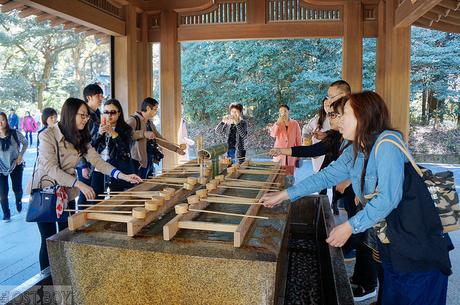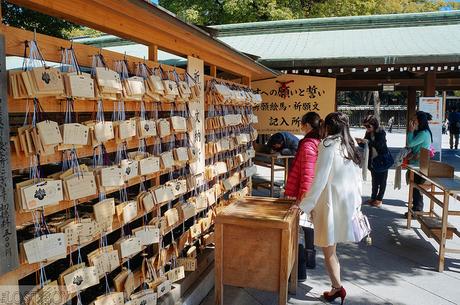 The sprawling Yoyogi Park (Yoyogi-gyoen) is adjacent to Meiji Shrine. It's a favorite among locals as a venue for outdoor activities like jogging and picnics. But more interesting here are the street performances by the locals, which I luckily chanced upon.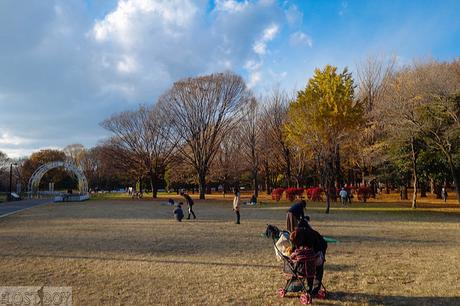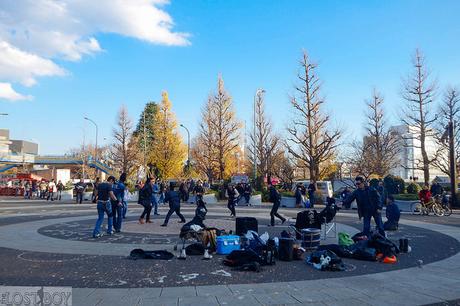 Arguably the most iconic portion of Harajuku is Takeshita Street (Takeshita Dori). The city's young, fashionable set gather and walk across the busy street lined with an eclectic mix of shops and cute cafes. Cosplayers and quirkily-dressed teenagers can often be spotted in the crowd.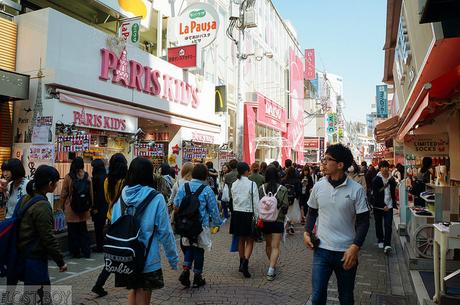 Omotesando is the shopping district right after Takeshita Street. Although most of its shops cater to a more upscale clientele, it does have, at one portion, a line-up of hipster shops.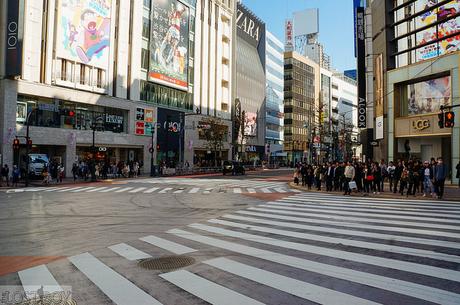 SHIBUYA
Technically one of Tokyo's 23 wards, Shibuya is known more as a shopping and entertainment district. In the middle of the action is what's purported to be the busiest pedestrian crossing in the world, the Shibuya Crossing. When the traffic lights turn red at the intersection, people scramble from all directions. Crossing it is surely one of Tokyo's must-dos.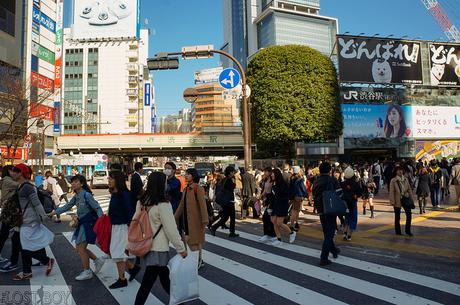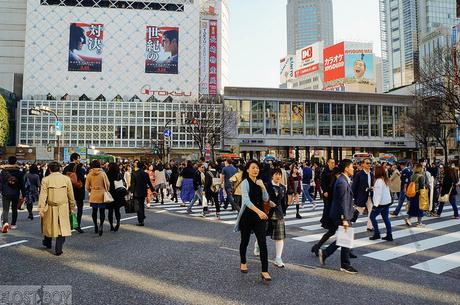 One of the icons of Japan is the loyal dog Hachiko. His statue can be found near the crossing and the JR train station, and it's not only a photo spot but a meeting point as well.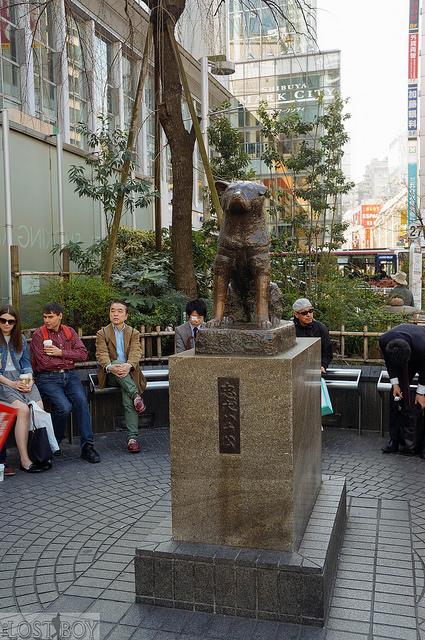 Right by Shibuya Station is a busy commercial district, where Tokyo's young and vibrant urban culture is very much alive. Among its most popular shopping venues, where fashion trends are said to be born, are Center Gai, Koen Dori, and Spain Slope.
SHINJUKU
A train ride away from Shibuya is Shinjuku, also one of Tokyo's 23 wards. My first stop there was Shinjuku Park (Shinjuku-gyoen), one of the city's most popular spots for cherry blossoms. But it's also nice to visit during autumn, like on my first visit there, when leaves change their color. The park has three main gardens and a greenhouse that are worth checking out.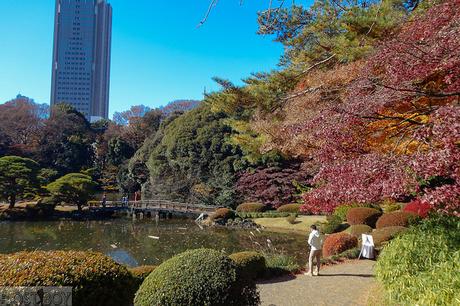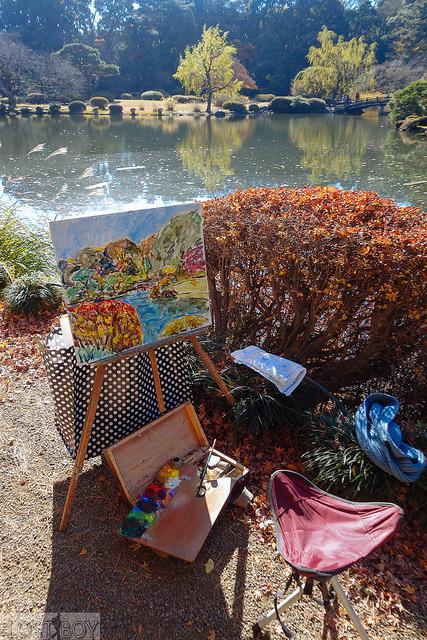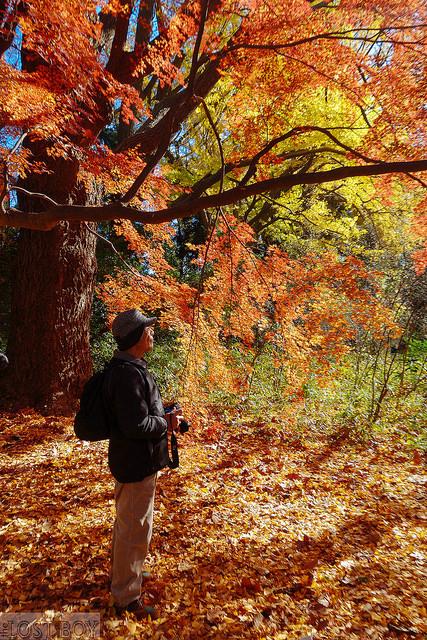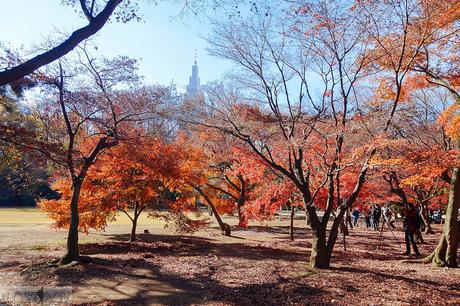 Afterwards, I walked quite a distance to Tokyo Metropolitan Government Building in Shinjuku's Skyscraper District. It has two observation towers where visitors may see Tokyo's stunning skyline and, if the sky is clear enough, Mount Fuji. The best news is that admission is free.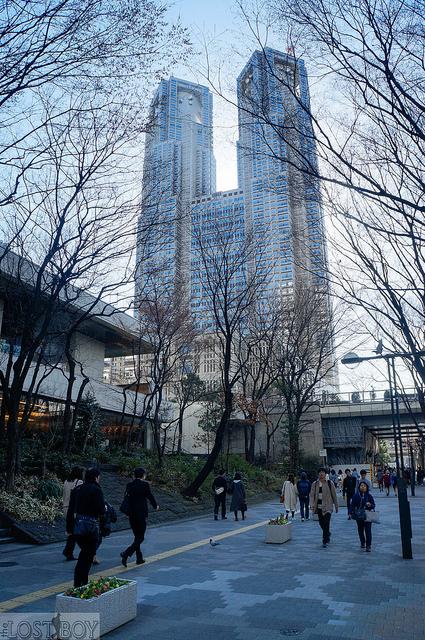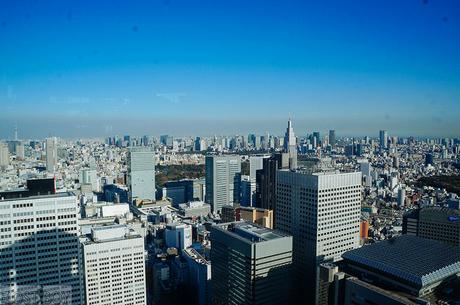 I ended my day in the pulsating Kabukicho, named after a kabuki theater that was never built. It has gained notoriety as Tokyo's largest red light district, with its array of restaurants, bars, nightclubs, pachinko parlors, and love hotels, among others. More conservative travelers may opt for a walk to simply check out its dizzying lights and see its establishments from the outside.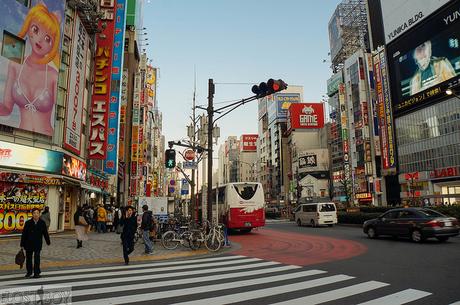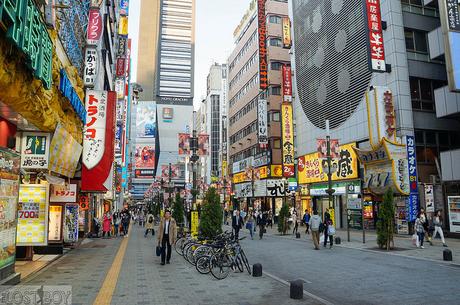 SAMPLE ITINERARY
9:00 AM – 10:00 AM Meiji Shrine
10:00 AM – 11:00 AM Yoyogi Park
11:00 AM – 11:45 AM Takeshita Street
11:45 AM – 12:30 PM Lunch at Takeshita Street or Omotesando
12:30 PM – 1:15 PM Omotesando
1:15 PM – 2:45 PM Explore Shibuya
2:45 PM – 3:15 PM Train to Shinjuku
3:15 PM – 4:15 PM Shinjuku Park
4:15 PM – 5:45 PM Explore Shinjuku
5:45 PM – 6:30 PM Tokyo Metropolitan Government Building Observation Deck
6:30 PM – 8:00 PM Explore Shinjuku and Kabukicho
8:00 PM – 9:00 PM Dinner in Shinjuku
Jetstar Japan flies up to 7x weekly from Manila to Tokyo-Narita and Nagoya, and it flies up to 4x weekly from Manila to Osaka to complement Jetstar Asia's 4x weekly service. The lowest fares to Japan may be booked at jetstar.com. Follow Jetstar Asia on Facebook and Twitter for promos and updates.