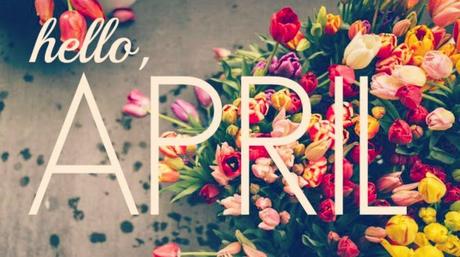 In the days when I worked full time in an office, January lasted forever & spring took an eternity to arrive....how then is it already April, how did that happen?!
This year is all about our house & Getting Stuff Done....third largest project (yes, there is an order, I work on it every night when my brain apparently feels the urgent need to wake me up to think about it ;)) was the bathroom.
Work began on that one month ago & I am beyond happy to say that it is finished - I cannot tell you how good it feels to have one beautiful, dare I say perfect, room in this old house of ours!It is clean, bright, spacious, everything works....it's totally blissful!
When all around you are projects in varying degrees of completion (or total disrepair), I can completely see how important it is to have something that is "done", somewhere you can go to where all is good, happy & bright :)
The builders left just in time for the school holidays and now, hoorah, we have two much-needed weeks holiday for Easter....
My blog has been the quietest that it's ever been this year, I've missed it a great deal, & so I am planning to challenge myself to "30 days of blogging" in April.
Here's what else has been going on....
Reading : I finally finished "The Goldfinch" last night & loved it.I am now reading "The Miniaturist" by Jessie Burton, which will be followed by "The Girl On The Train" by Paula Hawkins & "Wild" by Cheryl Strayed.
Watching : "The Good Wife" (finally) on Netflix from the very beginning.
Movies : I saw "Selma" & thought it was incredible, the best & most powerful film I've seen for ages & I'm going to see "Still Alice" tomorrow.
Dreaming Of : Holidays & Sunshine. For once I don't yet have anything planned for this year &, gulp, we may have major renovations going on in the summer which may require us being around. Best not to think about that too much yet I think.I would love a weekend away somewhere....anywhere.
Loving : morning smoothies & green juices.
Needing : a really good haircut, a massage, a mani-pedi....a spa day would be perfect.My birthday is this month so maybe....
Planning : house stuff....some painting, organising/emptying our storage unit, planning the loft conversion & kitchen extension for this summer.
Wanting : to get to the gym. As soon as school goes back, I will be there.
Worrying about : my daughter. Parenting a teenager is not for the faint-hearted, every time you think you've cracked it, along comes another dilemma or issue! Tricky times, a true rollercoaster of emotions...all you can do some days is hang in there & know that your're not the first parent dealing with this stuff & you won't be the last.
Desperate for : a good night's sleep! I've got into a terrible habit of waking up around 2-3am...and once I'm awake, I cannot get back to sleep without thinking about anything & everything, it's driving me crazy!
Shopping for : bathroom accessories!
Coveting : these boyfriend jeans, these chelsea boots, this deep relax balm & to be magically transported to this gorgeous holiday destination....


Happy April!