Well, it all started with this beautiful Project Life gift box from my very sweetest friend, Leena Loh. I was so inspired & in awe with ALL her Project Life spreads every week when she started early last year. I decided to start mine when lil bub is born but I was pretty overwhelmed with this whole Project Life thing and didn't know where to begin. Guess what, Leena sent me a PL box + some sleeves early of this month and I was floored by her generosity! She is one of the greatest friend I have ever met. Thanks dearie!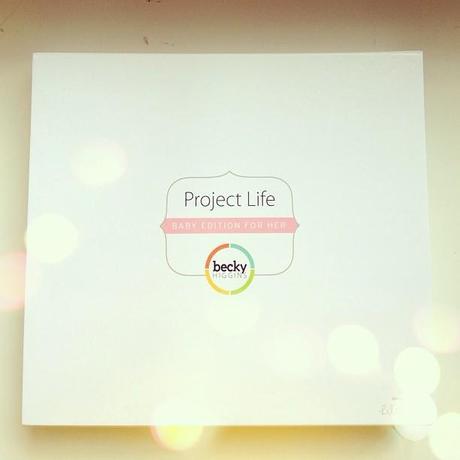 So yeah, I have already given birth to a beautiful baby girl on January 31, 2013 called Katelynn Zoey Tham. She came out a lil wee early at week 35 but she is one healthy & bubbly baby. She brings us so much joy since then. 
Just a lil info how it all happened...
On Thursday, Jan 31, 2013, I had very mild contractions but I ignored them. After a while of resting, I decided to go to the toilet. I saw the first show which was the blood & not long after my water bag broke. Immediately I called my Papa as my other car was in the workshop. I called Eric at the same time I called my Papa & he managed to reach the hospital before we arrived. Lol. Then we headed to the labor ward & I had dilated to 3cm but my blood pressure was high so my OB/GYN suggested that I should go under c-section & shouldn't wait any longer. He doesnt want me & Katelynn to be in any risk. We agreed. Everything happened in a swift and was pretty smooth too. Katelynn is 3 weeks early as OB/GYN wanted her to be out by week 38. I believe everything happened at His timing. We are overjoyed! 
To sum the whole week up, I was thinking a Project Life Week 1 spread will be awesome to fill you in on how our lives have been changed - from the moment she is delivered until to the day we brought her home...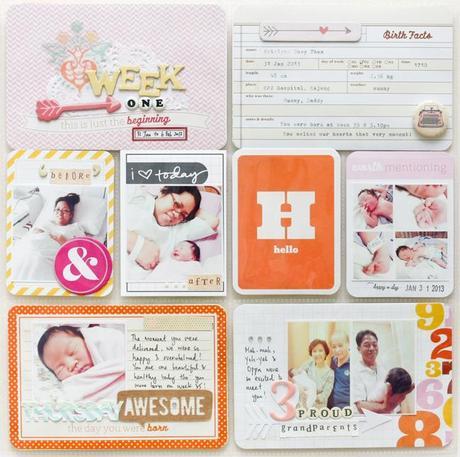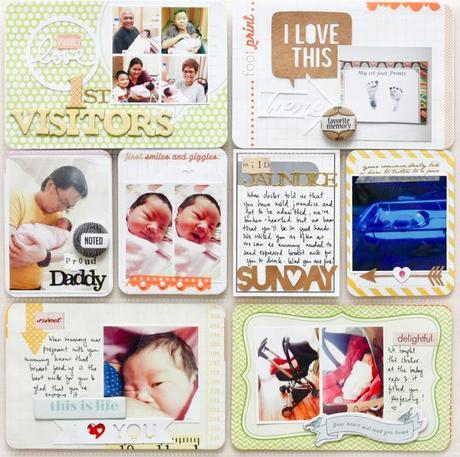 In case you are wondering... those cute lil flair buttons are designed by Leena. She is selling them at her online store. She just added new ones too. Check them out HERE!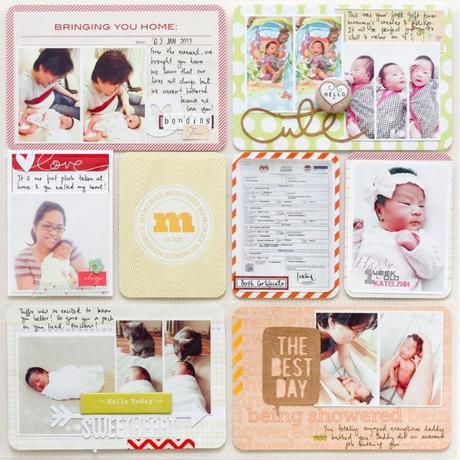 Let me leave you with this cheeky photos of Katelynn. She is just too cute for words!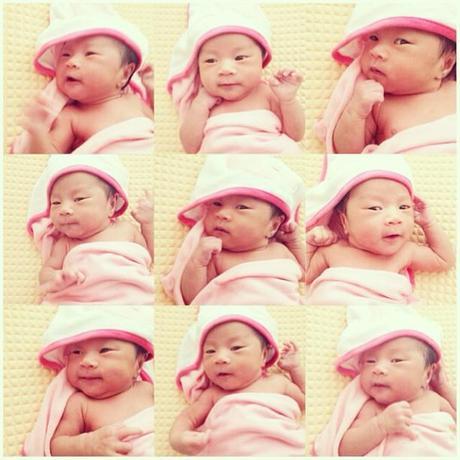 I shall update my maternity photos soon. So do check back ya. Have a lovely week ahead peeps & thanks for dropping by!

Xoxo Jessy