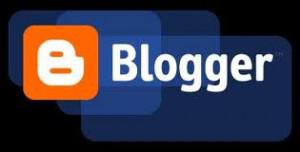 Google is known for giving away stuffs for free. Many companies do offer freebies too but none of them comes close to measuring up with Google's generosity. You can for instance get a Gmail account in no time, with an amount of space to never worry about. If you want to start a blog, they've got you covered; with a few clicks Blogger will have you literally blogging within minutes. All that and much more for free!
Well, not quite true. You always give something when you receive something in a capitalistic system. Or from the standpoint of a corporation like Google, you always get something when you give something away. Not giving something in exchange would mean little to no right to what you get; and giving away without compensation almost never happens with no strings attached.
I found that out about two weeks ago when one of my Blogs was suddenly shut down. The reason: Google has spam-prevention robots that routinely scan their network for spam blogs. Those robots allegedly suspected my blog to be a spam blog and, as they're programmed to do, they shut it off without any form of deliberation. The visitors to the blog were from that moment greeted with the message "the blog you were looking for was not found", and the owner was asked to log in, to get the issue resolved one would imagine.
My being able to log in was, according to Google, an indication that it wasn't a case of a spam blog, an automated system creating spam posts, and a link was provided for me to submit a request for my Blog to be unlocked. After two weeks of patience and repeated implementation of the steps described in the Help page, I had no choice but give up. By design, the help available is quite slim. There is no help desk to speak of, just a compilation of FAQ's.
So I had a free blog from Google but Google reserved the right to dispose of it and did exercise that right. De facto I lost any right to my blog including its content, which I could not access any more.
This new version of my blog cost something, very little I must say. But as insignificant as the amount may seem, it confers the right to freely lay my thoughts without fear of being shut down as long as I pay the amount due.