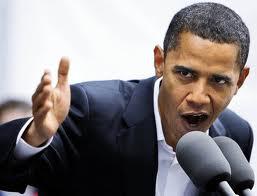 One by one they are bailing out. After Congressman Mike Pence of Indiana and Governor Chris Christie of New Jersey, Senator John Thune of South Dakota has issued a statement on Tuesday, February 22, saying that he will not run for President in 2012.
Before that, Bobby Jindal, we all remember, crashed and burned after his pathetic response to President Obama first State of the Union address. All eyes and ears are now geared toward the two remaining rising stars who, I predict, will either remain quiet or decline to run against President Obama: Representative Paul Ryan of Wisconsin and Florida newly elected Senator Marco Rubio.
Barack Obama will be too tough to beat in 2012, and all those highly regarded republicans, even though they would never give him credit for his tremendous accomplishments, are smart enough to figure that out.
I have written on this subject an article first published as The Next Republican President Won't Be Running in 2012 on Technorati, which can be read by clicking  here