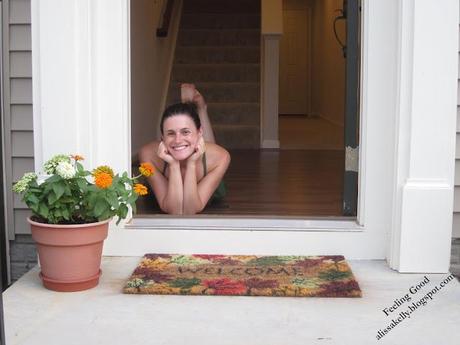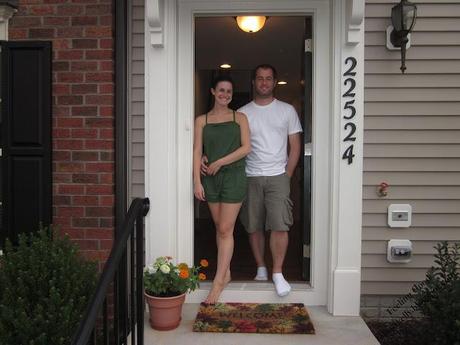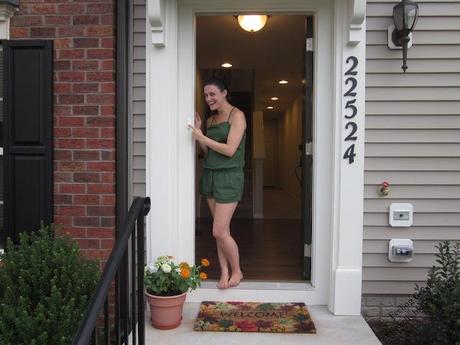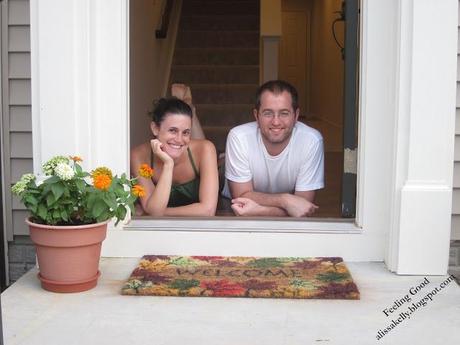 It's been 2 weeks today that Matt and I have been in the house, yet in a weird way, it feels longer. We are still unpacking some boxes and adjusting to a new life (mainly just what light switch controls which light) but it's been great!
So, in celebration of 2 weeks as homeowners, I figured I'd share these fun snapshots. Since I LOVE taking pictures, and have a hobby of scrapbooking, I thought these would be great to have.. and didn't take much convincing for Matt. (See pic 4) The entry is bare, I know, but don't be deceived! There were boxes are all over the house/garage.
Funny story: while in the process of taking the pic of me playing with the doorbell, our new neighbor just happened to be walking by - saw my shenanigans and started laughing at us me. I should've introduced myself.