2 years ago today, I started this here blog!
Matt and I had just picked up everything in Pennsylvania, moved to Silver Spring, Maryland and I was Flying By the Seat of My Pants. I still am - but have since tailored my blog into fashion and I couldn't be happier with the switch. I read through my early blog posts and laughed so hard at myself! Case in point: talking about Sun Chips bags and rambling about cats.
Feeling Good has come a long way already - and I cannot thank you, my readers/supporters/followers, for coming back post after post. I'm so excited to see what the next 2 years - and beyond - brings!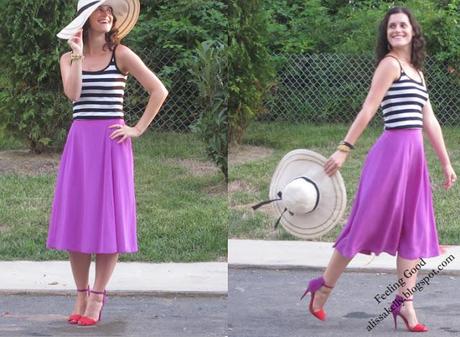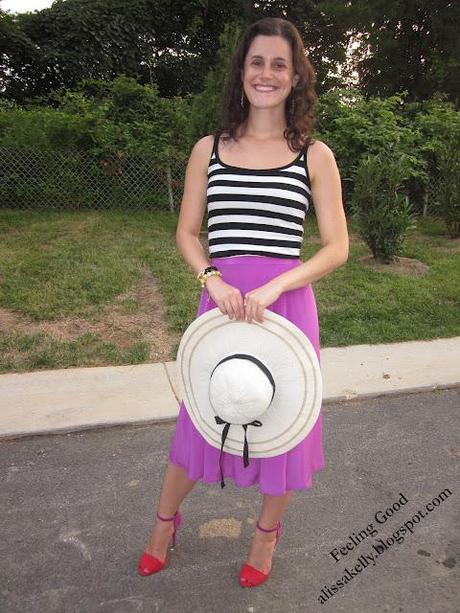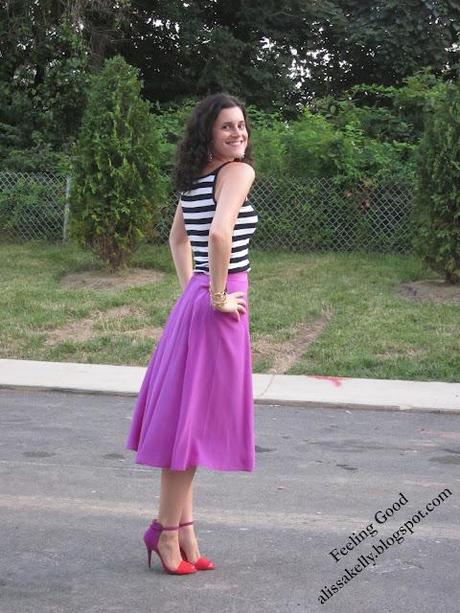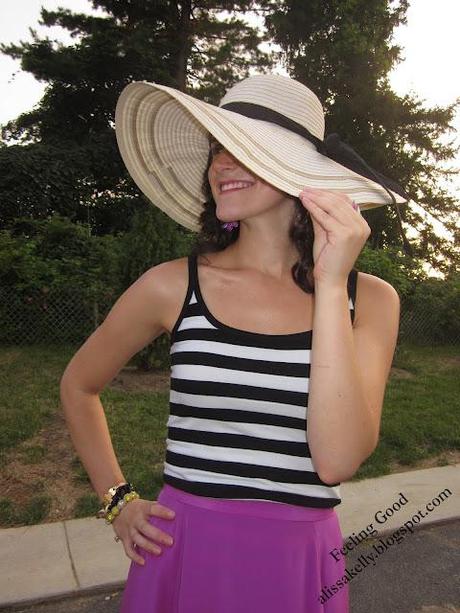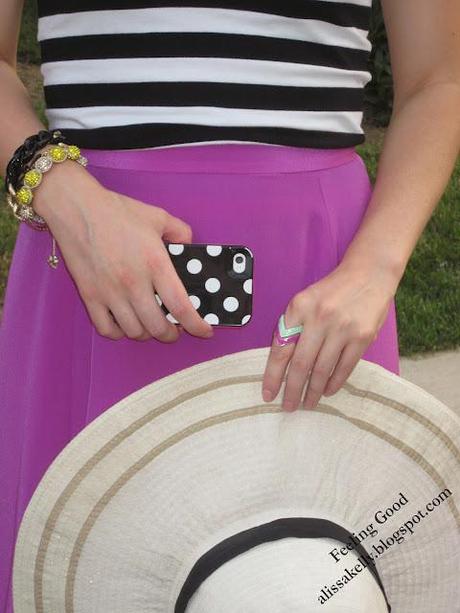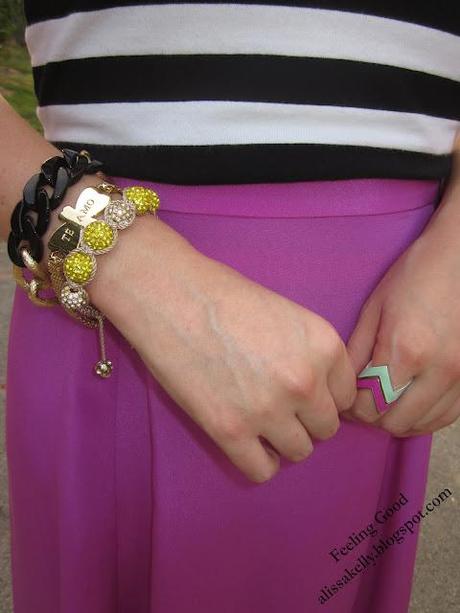 Tank: H&M (old) [similar]
Skirt: J.Crew
Heels: Zara [love these]
Jewelry: Target earrings & rings, black link bracelet c/o Glamour Me Jewels, Te Amo JewelMint bracelet, shamballa bracelet c/o Pocket Full of Gems
Hat: Calvin Klein via Nordstrom Rack (added the black ribbon from these shoes)
iPhone case: Kate Spade [similar]