I make cupcakes for anything - and for nothing sometimes, so I had to make the sweet treat in celebration of Shark Week!
I had the whole cupcake decor formulated in my head... the focal point being gummy sharks. I honestly thought they'd be easy to find. Wrong-o. I searched the candy aisles of Target, Wal-Mart, Home Depot, Giant and even a gas station. No gummy sharks to be found on land.
So Plan B: using my Cricut, I cut out sharks and life rings and attached them to toothpicks. Such an easy way to dress up cupcakes. I'm still happy with they way they turned out!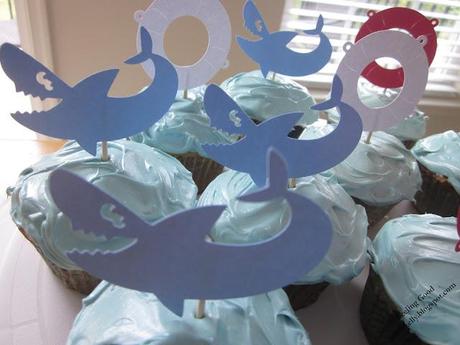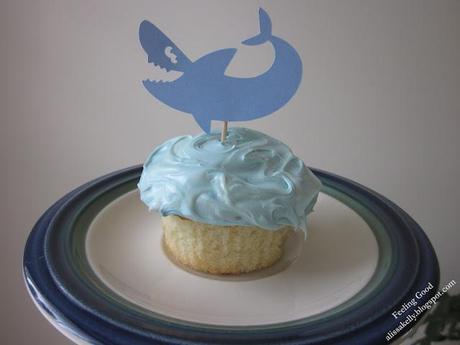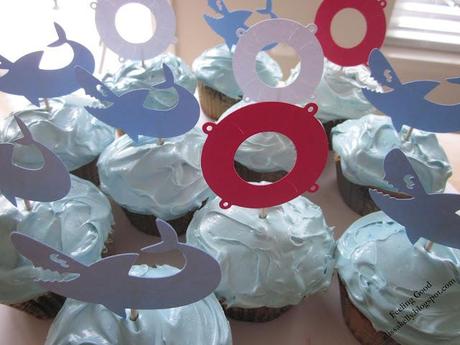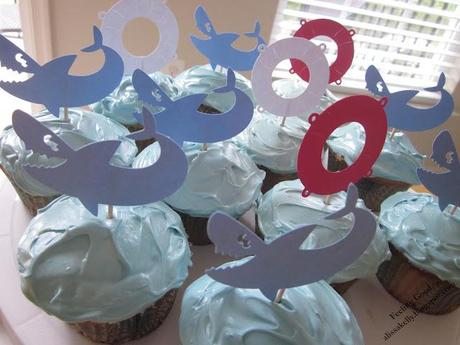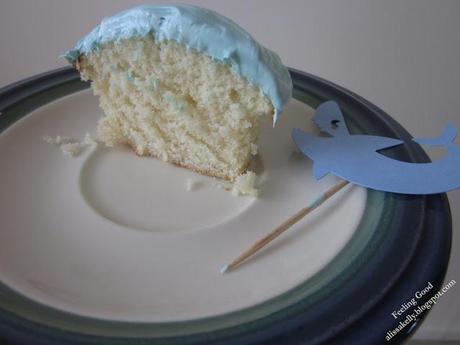 White cupcakes (made from scratch, mind you!) with tinted cream cheese frosting. Chomptastic.
PS - Next time I see gummy sharks, I am scooping those babies up like no one's business.