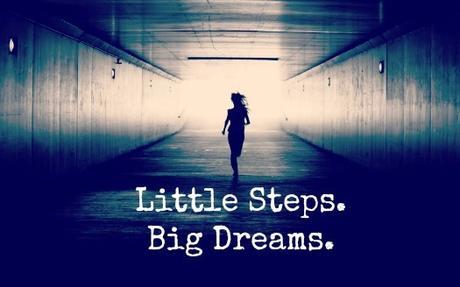 I looked back over my posts and will confess that on February 25, I posted about the 12-week training plan I had found on the internet and would be using to train for the Cleveland Half Marathon. I also shared the fact that my training would be unorthodox in that I was throwing a few half marathons into the mix even though I wouldn't be ready for them. I live in Florida and it is running season right now, I just couldn't miss out on some super fun races and medals just because I wasn't ready.
After that post on February 25, my training shares disappeared off the face of the earth, right? I know none of you have to wonder why I wasn't posting, but just in case there is one clueless reader out there - I wasn't consistent with my training. In fact, I was more than inconsistent, I was nearly non-existent. At the end of this post, I will list of my runs/races that will bring you current through the upcoming week.
I have two more half marathons before the Florida running season is finished. This Sunday, March 22, is the Florida Beach Halfathon, the fourth race in a four-race series, of which I've participated in the first three (two live and one virtually). This race is put on by Race Director, Chris Lauber and his wonderful wife, Rya, and I wouldn't miss it for the world. Not only do I love the course, the medal is incredulous this year! No wonder it's already sold out, right?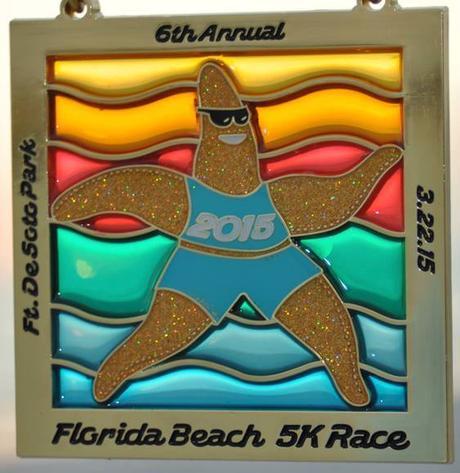 Then, the last half marathon for me this season is the inaugural Harbour Heights Half Marathon. This race is put on to raise money and awareness for autism, and a great couple, Steve and Debbie Viera, have put on a 5k for eight previous years. This year they threw in the half marathon, so how can I miss that? I remember being at this race assisting with timing, race set up, or whatever was needed when I was involved as an officer of the local running club, so it holds a special place with me.

So, that brings us to the final race of the season, which will "only" be a 10K on April 11 called Shark's Tooth 10K in Venice, Florida. This is the third race in a series called the 22.4 Challenge, and obviously, I've done the 5k and the half marathon, so why wouldn't I just finish it up with this phenomenal race?

The race directors of this race are also very spectacular people, John and Karen from the Active Suncoast Foundation, who I believe have become my friends over the years. (I also have a bright yellow volunteer tee shirt in my closet and a cool necklace on my bling rack from the inaugural Shark's Tooth 10K that I helped with as an officer of the local running club.) This race is on everyone's "must do" list, so if you haven't signed up, you had better get over to their website and do so. If it's not sold out already, it will be!
So okay, after April 11, I will have a little window of opportunity to train like regular people do - to prepare for the upcoming race at a mileage I can handle.
Here's a breakdown of my training for Weeks 2, 3 and 4:
March 1 - 13.1 miles - Orange Blossom Half Marathon, Tavares, FL
March 7 - 3 miles
March 12 - 3 miles
March 15 - 8 miles - Sarasota Half Marathon, Sarasota, FL (DNF due to fall/injury)*
March 17 -2 miles (mostly walking) +1.5 hours of Yoga
March 18 - 2 miles
March 22 - Florida Beach Half Marathon (13.1 miles)
(*You see it there - "DNF" on March 15 - "did not finish". I had an incident at mile 4, fell to my hands and knees, got up, no blood, pushed on as best I could, but by mile 8, my knee was on fire and I had to pull out. In 32 half marathons, this was my very first DNF. In retrospect, I am glad I did because I didn't make the injuries even worse and I was able to heal fairly quickly.)
I will report back after March 22 to let you know how everything is going and go over my upcoming training runs.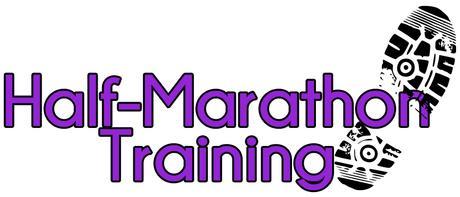 Please make sure to visit my homepage and subscribe to my blog for more great posts on running, fitness and lifestyle topics as well as food, product, music and book reviews, and more!