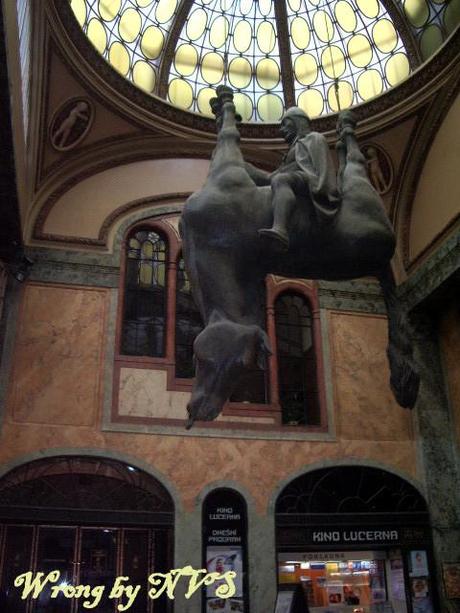 When the world goes upside down.
It's really interesting how something that looks so wrong can be so right at any given time.
This upside down horse and its rider are an amazing piece of art that manages to surprise anybody who takes the time to look up while wandering around.