By Nora Vasconcelos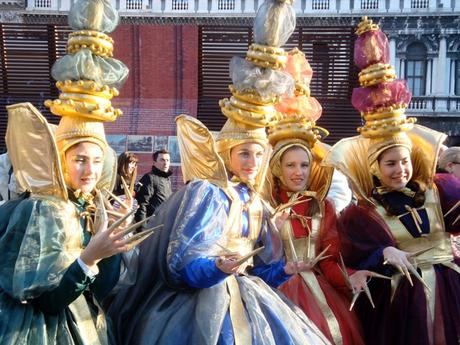 Have you ever wondered what it'd be like if you could live abroad for a year? John and Nancy Petralia did it, and from this question, their dream became a plan and, at the age of sixty something, they told everyone that they would be leaving their home in New Jearsey to live in Italy for a year.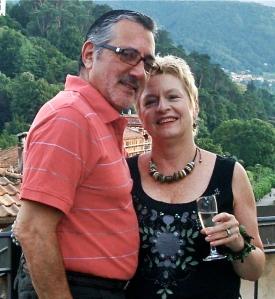 What sounded like a marvelous idea then it became true, with all the ups and downs that always come attached to reality. And all those challenges started even before they had packed.
Finding a place to live in Italy, was one of those challenges, along with fitting the dream into the real life. The romantic idea of a Tuscan Village, that came, partially from the famous movie Under the Tuscan Sun, and in part from the questions of their friends, as if they were going to rent a village, make them focused on what they actually could afford. With an appartment secured in Bologna, the dream started.
Then, the akward face of reality appeared again. The living conditions were not exactly what they had expected, and the town, although interesting, didn't fit into the dream either. But John and Nancy didn't give up, not even when dealing with a medical emergency abroad in a different language, made them wonder if they should come back to America. But they didn't, on the contrary, they kept up with their plan of staying in Italy for a year to learn its language and its customs, as well as to travel around and appreciate, first hand, all the wonders that this European country has to offer to those who love art, tasty food, good wine and breathtaking landscapes.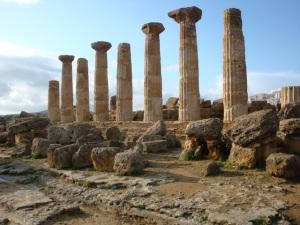 Redesigning their plan, the couple looked not only for a new place but also for a new city where they could be able to ride freely their bikes, mingle with more people and somehow, feel more at home while away from home.
Patience, perseverance and time worked out when they managed to move to Parma, where things finally started to fall into place. It was there, when they actually felt that their dream had come true. Now, they just had to make the most of it, and they did it. Opera shows, how to make Italian cheese experiences, Thanksgiving in a foreign country, encounters with new friends, the visit of old good friends, all of this became part of their time in Italy.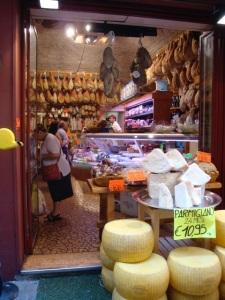 And from all these experience, John and Nacy wrote an exceptional book which they titled Not in a Tuscan Villa, where they tell not only their experiences and describe with great detail the places they visited, but also talk about how hard they worked every day to integrate themselves into the rhythm and syle of this country, where they were actually living in, and not just visiting.
"It took us about a year to write the book and another six months for rewrites and editing changes. We belonged to a writers' group at our local library that met every week and critiqued each others' work. That kept us focused and gave us a goal each week.", tells me Nancy Petralia.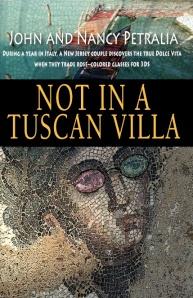 But the dream didn't end when they came back to America, on the contrary, their year in Italy gave them a new set of dreams, plans and goals in life. Many things in the way they see life changed from their Italian experience and they're ready to enjoy life even more. So, as Nancy says, they're heading back to Italy soon to travel around and visit friends. It'll be their third time back since their Italian year ended.
Their time in Italy also gave them, specially John, an idea for a possible new book, one based on the life of Giuseppe Garibaldi. For that, a trip to South America might be in their near future where they want to visit Montevideo, Uruguay, another key place in Garibaldi's life.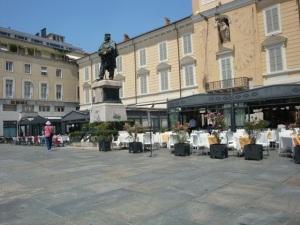 *All images courtesy of John and Nancy Petralia