Letters form words. And even a few words can convey a very strong message.
I took this picture about 18 months ago in the German War Cemetery, not far from Ypres. A child or teenager had left a drawing on one of the graves, together with a simple message, asking for peace…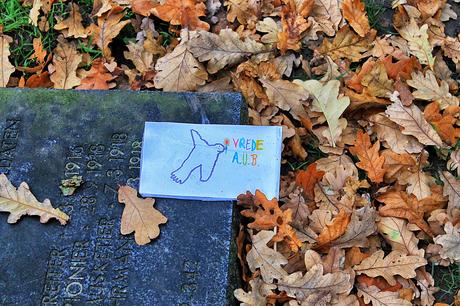 Here are the other entries!