D
on't have the time to read all the marketing news, blog posts, announcements, and other content related to SEO/social media/online marketing published each week?
I've got you covered.
I sift through trillions (well, hundreds) of online publications to stay on top of marketing news that might affect your online business.
Here's what's been happening in the marketing neck of the woods.
SEO
This has been a quiet week SEO-wise – for a change.
There's been a rumor of a Google update around September 4, but nothing has been confirmed, so rest easy, blogosphere, and catch up on your previous SEO news.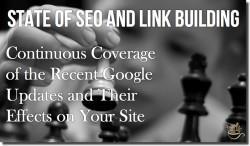 As promised, I've been keeping up with SEO news in my State of SEO and Link Building: Continuous Coverage of the Recent Google Updates that I am planning on keeping updated as Google news come out.
Click here for all the latest SEO news (will open in new tab).
Social Media
#uhoh - Facebook Hashtags Fail?
Early this summer, Facebook released hashtag support for users and brands that wanted to be "part of a larger discussion."
According to Edgerank Checker, a Facebook optimization company, hashtags not only fail to be part of the larger conversation, but that they also may hinder engagement and reach.
Over 500 pages were tracked with over 35,000 posts during this study and the results were staggering.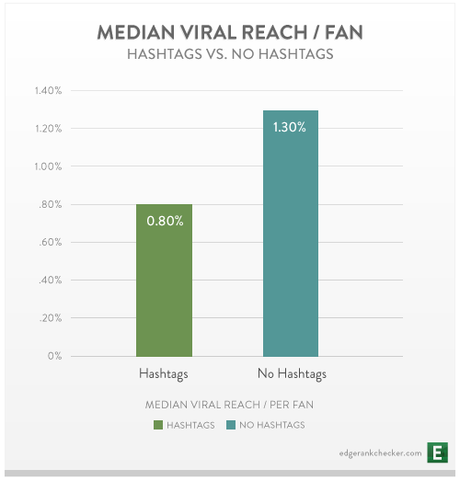 More.
Set an Expiration Date for your Tweets
Did you know you could make your time-sensitive tweet self-destruct after a certain period of time?
For instance, if you are sharing a discount coupon code that is set to expire in an hour, your tweet could still appear in the timeline of followers who happen to login the next day though that offer would have definitely expired – you certainly don't want that.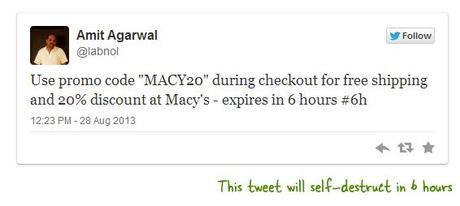 Pierre Legrain, who was previously product marketing manager at Twitter, offers a very simple solution to this problem in the form of Spirit.
You can set an expiration time for your tweets with the help of hashtags and the tweet will self-destruct after that time has passed.
Topsy Indexes Every Tweet Since the Beginning of Twitter
Topsy has announced that they have indexed every Tweet since the beginning of Twitter.
The first Tweet was recorded back in Spring of 2006 by Twitter co-founder Jack Dorsey and everything from that point on is now searchable thanks to Topsy.
The total overall Topsy index is now upwards of 540 billion Tweets, which means it houses more items in their indices that Bing.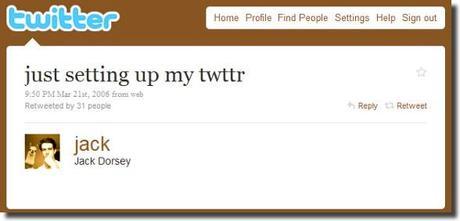 Facebook Ice Cream Makes a Killing
Looks like a couple of Croatian ice cream makers beat Ben and Jerry's to the punch.
Brothers Admir and Ibi Adili created a Facebook-inspired ice cream and they've watched the sales roll in.
People don't even seem to care what it tastes like, but just like the trendy idea of actually eating Facebook.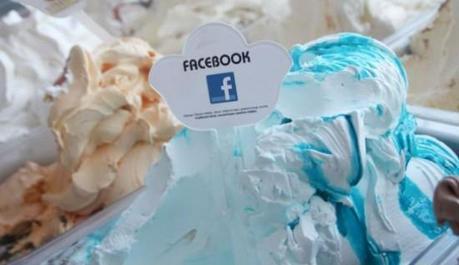 Marketing This & That
Happy Birthday, Google!
September marks the 15th anniversary of when Google began in a Silicon Valley garage.
And now Google makes more than 13 billion searches a month and is the number one search engine in the world.
Google will officially celebrate the event with a Google Doodle on September 27.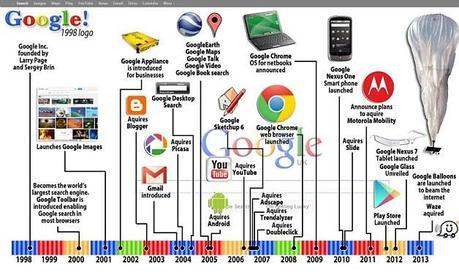 Source.
Love the New Bing Video Search
Microsoft has just re-designed Bing's new video search "from the ground up," putting it a step ahead of Google's with improved navigation and more powerful previews.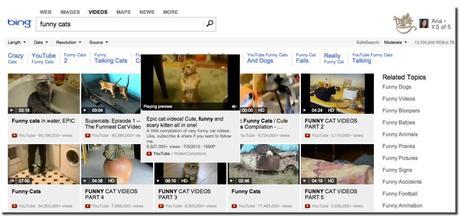 Quick look at the changes:
Pop-out Hover Preview: you can simply roll the cursor over the video thumbnail to see a short preview, plus see view counts, descriptions, and bold your search terms in the titles.
Video Overlay and Improved Navigation: once you find a video you want to watch, Bing will present a video overlay that lets you easily browse to the next video without having to leave the collection.
Overall, Bing video search has definitely made it a lot easier and a lot more fun to find videos. Google will definitely have to step it up to keep up.
Take Bing's video search for a spin yourself.
Bing News has gotten a makeover as well.
KitKat the Android
The code name for the next version of Android, Android 4.4? KitKat.
No kidding.
The video is hilarious, by the way.
Also, check out KitKat's newly redesigned site – it's certainly a sight to see.
It didn't take long for Nokia, now owned by Google's animus competitor Microsoft, to react:
Have a break… #Kitkat #Nokia pic.twitter.com/6OuEQIVLLj

— Nokia Deutschland (@NokiaHomebase) September 4, 2013
Yahoo!'s New Logo? Uninspiring
This is what that kind of budget gets you? I am in the wrong line of business…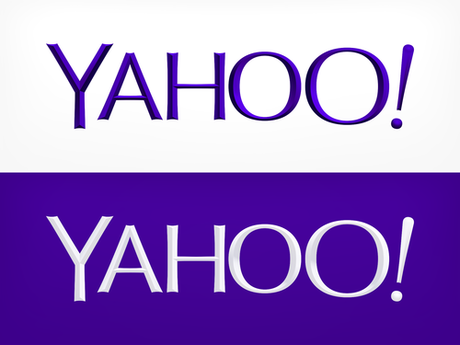 Did it live up to Marissa Mayer's expectations of
"…whimsical, yet sophisticated.  Modern and fresh, with a nod to our history.  Having a human touch, personal.  Proud."?
It must've, since she was the one who
"…rolled up my sleeves and dove into the trenches with our logo design team…"
Forward Spam Text Messages to 7726 to Report Them
Ever get a text message that appears to be spam, but you don't really know what to do with it?
It turns out, most carriers will let you report it by forwarding it to 7726 (SPAM).
Additional information from specific carriers:
Block Spam Text Messages on Your Wireless Phone | AT&T SupportP
How do you report a Verizon Wireless customer who is sending spam text messages? | Verizon Wireless CommunityP
Block and report fraudulent text messages | Sprint SupportP
Text Message (SMS) Spam and Caller ID Spoofing spam | T-Mobile SupportP
Hat tip: LifeHacker.
Thank You
To all of you who mentioned Traffic Generation Café in any share or form in the past week, my whole-hearted THANK YOU.
Traffic Generation Café would NOT be what it is today without you.
Here are just some of the mentions I came across in the past week:
The Writer's Weekly Wrap-Up (Issue #15) – Kimberley Grabas at yourwriterplatform.com
Tips Tuesday – WordPress Plugins and Google Mashup – MaAnna Stephenson at blogaid.net
How to Make a Successful Blog in 3 Simple Ways - Harleena Singh at aha-now.com
Tools Of The Trade – Abdallah at mytrafficjourney.com
How NOT to Get Your Guest Post Accepted (and 3 Steps to Take Instead) – Ileane Smith at basicblogtips.com
7 Bloggers I Would Love To Death – Saqib Razzaq at toughestblogger.com
Have I missed your mention? Let me know in the comments!
Want to see your name here? Mention Traffic Generation Café in your next blog post!
Subscribe to Stay Ahead
I share a lot of marketing news as well as the best posts I read throughout a week on my Google+ profile.
To read them as they come out and stay ahead of your competition, as well as become a social media star and share the best with YOUR followers (you'd be surprised how much it'll do for your credibility and online presence!), join me there:
You can also subscribe to my G+ feed through your RSS reader of choice; just add the following link like with any normal blog RSS feed: http://tgcafe.it/gplus-feed
To an even better next week,

Please share on Google NOW