Don't have the time to read all the marketing news, blog posts, announcements, and other content related to SEO/social media/online marketing published each week?
I've got you covered.
I sift through trillions (well, hundreds) of online publications to stay on top of marketing news that might affect your online business.
Let's start with the news from Traffic Generation Café.
At TrafficGenerationCafe.com
In case you missed the LIVE "Survey Funnel" training Ryan Levesque and I did this week, where Ryan taught his "Survey Funnel Formula" below: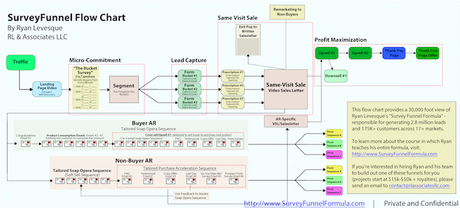 …here's the REPLAY of what you missed out on:
Click HERE to See The Replay
IMPORTANT: The replay of the training Ryan and I did will ONLY be up until Sunday, October 19th at 11:59PM PST…
So if you're interested (or even just curious) in seeing the funnel he's been using to generate 2.8 million leads and 175K customers in 17 non-IM markets over the past 23 months…
Here's the link one last time:
Click HERE to See The Replay
If you're like the close to 100 people we had on the live call… I think you're going to love this training.
It's worth checking out the webinar JUST so you can get free access to the one-page flowchart Ryan and his team use to document his entire funnel from start to finish… If nothing else, you should download this flowchart.
SEO
Moz 2014 Local Search Ranking Factors Results are out.
Is your site mobile-friendly? If it isn't, Google will now say so to mobile users in search results.
By the way, you should share this post right now before you forget – much appreciated!
Social Media
You can now listen to podcasts, music and other types of audio content on Twitter via Twitter's new Audio Cards.
It's official: Twitter will now show you tweets from people you don't follow.
Facebook delivers a billion more desktop video views than YouTube in August… and here's why it's less than impressive.
Facebook has introduced Safety Check – a simple and easy way to say you're safe and check on others.
Facebook now has stickers. Stickers for leaving comments on posts. Instead of using words. I think my IQ has just dropped about 30 points…
New on Google+: Set up +Post Ads campaigns directly from Google+.
Google+ tip: How to increase traffic to the new event page with one clever comment.
On a Side Note…
If you find tremendous value in my Weekly Marketing Skinnies, like thousands of other readers of Traffic Generation Café do, you should consider joining them and sign up to receive the weekly notifications of when a fresh Skinny is published.
Plus, you'll get complimentary access to my "Mommy, Where Does My Traffic Come From?" traffic hacks report and traffic hacks newsletter: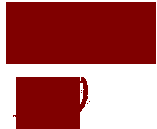 "Ana has a unique insight into running an internet business."
- Yaro Starak, Entrepreneurs-Journey.com
Needless to say, your information is completely safe with me.
See you in your inbox!
Marketing This & That
Google's Eric Schmidt in his speech in Berlin: "Really, Our Biggest Search Competitor Is Amazon".
Google trial lets you chat with doctors when you search for symptoms – at Google's expense.
Apple's OS X Yosemite is finally available to download for free.
Google has released Android 5.0 Lollipop, plus the new Nexus family of devices.
Apple had its own show-and-tell iPad, iMac, and OS X event; here's everything Apple announced.
Hackers claim they have stolen nearly 7 million Dropbox passwords. Dropbox, however, says the hack is bogus. (hint: change your password!)
Thank You
To all of you who mentioned Traffic Generation Café in any share or form in the past week, my whole-hearted THANK YOU.
Traffic Generation Café would NOT be what it is today without you.
Here are just some of the mentions I came across in the past week:
Tip 7/21: Google vs. Bitly – Link Shorteners – Daniel Futerman at danielfuterman.com
29 Actionable Tactics To Increase User Engagement On Your Site (9,046 Words) – David Arrington at FindEarnings.com
Panda Winners, Anchor Text Links, Search Awards, PageRank, Speedlink 42:2014 – Francisco Perez at iblogzone.com
Is Google Authorship Still Important? – Dennis Seymour at leapfroggr.com
12 Most Stubborn and Fearless Female Bloggers! – Jackson Nwachukwu at worthblogger.com
What Super Engagement Bloggers Say is the Magic Ingredient in Blogging – Jackson Nwachukwu at worthblogger.com
My Blogging Experience and How Can You Do it Better – Anabelle Delgado at crazy4rewards.com
16 Fantastic Sites With Unrestricted Free Stock Photos – Josh Kotsay at joshkotsay.net
Have I missed your mention? Let me know in the comments!
Want to see your name here? Mention Traffic Generation Café in your next blog post!
Subscribe to Stay Ahead
I share a lot of marketing news as well as the best posts I read throughout a week on my Google+ profile.
To read them as they come out and stay ahead of your competition, as well as become a social media star and share the best with YOUR followers (you'd be surprised how much it'll do for your credibility and online presence!), join me there:
You can also subscribe to my G+ feed through your RSS reader of choice; just add the following link like with any normal blog RSS feed: http://tgcafe.it/gplus-feed
To an even better next week,