Don't have the time to read all the marketing news, blog posts, announcements, and other content related to SEO/social media/online marketing published each week?
I've got you covered.
I sift through trillions (well, hundreds) of online publications to stay on top of marketing news that might affect your online business.
And I package them neatly in bite-sized chunks in my Weekly Marketing Skinnies right here at Traffic Generation Café every Saturday morning.
Between you and me, I have no idea why I bother investing hours of my time weekly reading all these marketing news just to boil them down for you in my Weekly Marketing Skinnies, other than the fact that I know you don't have the time to keep up with the fast-paced marketing industry on your own, yet you DO need to be in-the-know to remain competitive.
Plus, your enthusiastic comments and social media shares show me just how much you truly appreciate being kept in the marketing loop in just a few minutes per week.
If you appreciate what I do, share this Marketing Skinny:
THANK YOU.
Now grab your cup of coffee and let's catch up on the marketing news that matter to your business.
TrafficologyBlueprint.com
First, allow me to give you a quick update on the recent survey I took to help me determine which logo to use for my new TrafficologyBlueprint.com site.
1. Behold the power of a responsive email list
If you are still on the fence about building an email list, here's an example of why you definitely should.
(since Google+ embed decided not to work at the moment, here's the link to the post)
And by the way, check out the comment section on the post. A very healthy and interesting discussion going on there.
2. Which logo do you think is the best?
First of all, to everyone who took their time to let me know what you thought of either logo, a HUGE thank you.
Creating a traffic generation course in itself, plus all the extras that come with it (a new site, design, security, membership plugins) have got my head spinning, to say the least.
Getting an extra pair of eyes (or several hundreds of pairs even better!) was of tremendous help.
So what did you think?
Your decision is split about 50/50.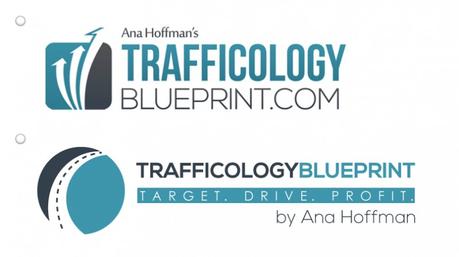 I'll go through your comments to see whether I can 'frankenstein' one of the logos according to your feedback and move on.
After all, a logo is not what will help you to finally start driving more and more profitable traffic to your website, right?
It's all the checklists, schedules, tools, and tutorials I myself use everyday to make it look like I am everywhere while only working 3 to 4 hours per day.
Intrigued?
Check out TrafficologyBlueprint.com.
It's in a very raw state at the moment, but that's half the fun – you'll get to watch me build it from the ground up, plus might get a chance to be one of the early adopters during my preview launch; make sure to get on the TrafficologyBlueprint.com email list to be the first one to know.
Search
April 21 is the deadline Google set for the webmasters to get mobile ready or else be possibly downgraded in Google mobile search. To help you get ready, Google Webmaster Tools has put together #MobileMadness – a monthlong mobile preparedness campaign.
Also, here are 12 things webmasters need to know about the upcoming mobile ranking change, according to Google.
Once penalized, always penalized?… Does Google look harder at sites with shady SEO past with new algorithm changes?
Will Matt Cutts return? Google's John Mueller responds.
Google: definitely nofollow "site designed by…" links on your website.
Fascinating… New eye tracking study shows how differently we use Google Search!
Google PageSpeed Insights Tool will now optimize your images, CSS and JavaScript. Should you take advantage of it? See the comments for recommendations.
Google will be discontinuing the original Google Webmaster Tools API – killing Content Keywords report in the process.
City searches on Google now include hotel booking info In Knowledge Graph.
And the Firefox battle of Google vs Yahoo continues… It seems Google really wants Firefox users to switch to Google Search.
But Yahoo knows how to sway Google searchers back to… using anything but Google in Firefox.
Social Media
Very handy: The 2015 Social Network Image & Video Size Guide. A bit busy (it's an infographic afterall!), but useful nonetheless.
Facebook gives access to its 'topic data' firehose to select Facebook partners.
Facebook removed 'Feeling Fat' from Structured Status Updates. I thought it was cute in a chubby kind of way…
Facebook is shutting down FriendFeed.
Facebook to face U.S. class action over children's online purchases.
You can now embed Twitter-hosted video on your website.
Twitter is testing a new analytics feature for individual tweets on Twitter.com, giving quick access to a snapshot of how tweets are performing.
Thinking of distributing revenge porn on Twitter? Think again…
New Twitter analytics homepage and Quick Promote are now available.
ISIS supporters called on jihadis around the world to kill Twitter employees because of the company's frequent blocking of their social media accounts.
YouTube now supports 360-degree video uploads.
Free YouTube course from YouTube by YouTube Creators: separate fan-building fiction from fact with the Creator Academy boot camp.
Social media addiction study: when preserving the moment gets in the way of the actual moment. Good thing I don't have a smartphone…
WordPress
Heard about Yoast WordPress SEO plugin vulnerability? Yes, update it, but don't get your knickers tied up in a knot over it.
On a Side Note…
If you find tremendous value in my Weekly Marketing Skinnies, like thousands of other readers of Traffic Generation Café do, you should consider joining them and sign up to receive the weekly notifications of when a fresh Skinny is published.
Plus, you'll get complimentary access to my "Mommy, Where Does My Traffic Come From?" traffic hacks report and traffic hacks newsletter: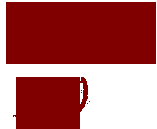 "Ana has a unique insight into running an internet business."
- Yaro Starak, Entrepreneurs-Journey.com
Needless to say, your information is completely safe with me.
See you in your inbox!
Marketing This & That
Two weeks after voting to regulate broadband Internet service as a public utility, the Federal Communications Commission finally released a 313-page document detailing what would be allowed.
Apple's App Store and iTunes were down for almost 11 (!) hours on Wednesday due to a 'DNS error'. Unprecedented!
Apple surprised a lot of people by announcing that the Apple Watch Edition, the 18-karat gold version, would sell for $10,000. Here's what it looks/acts like. (Look, ma; Mickey Mouse moves its legs!)
Apple announced 12″ Retina MacBook, starting at $1,299 and available on April 10. Yippee; it comes in gold!
Check this out: Haiku Deck's new AI tool can automatically generate your next presentation. Look forward to it!
Medium is getting better and better… It now lets you launch your own publication with a custom domain.
Om Malik confirms Gigaom, the pioneering tech news site he founded, is shutting down.
Google officially unveiled its first ever Google Shop earlier today, a so-called "store-in-store" shopping experience in London; here's what it looks like.
Google also launched their online Google Store, the new home for the latest devices made with Google.
Google has stopped selling the Nexus 5, the company's 2014 flagship Android smartphone.
Meet the updated Chromebook Pixel from Google.
Google thinks you should be able to use just one charger for all your electronics. What a novel idea!
Google Calendar launched for iPhone.
The updated Google Contacts allows you to organize and manage your Gmail contacts quickly and easily, and with a very beautiful UI.
Google confirms plans to become a virtual mobile network.
I am starting to like this one… Windows 10: a closer look at Cortana integration with Spartan.
This is pretty incredible: HBO will premier Game of Thrones Season 5 in over 170 countries simultaneously on April 12.
Here's a surprise: HBO's new streaming service – HBO Now – will only be available via Apple when it launches next month.
Humor in advertising? Works (almost) every time: hilarious Stirling Gravitas character is in control of everything… except his urine leakage.
Thank You
To all of you who mentioned Traffic Generation Café in any share or form in the past week, my whole-hearted THANK YOU.
Traffic Generation Café would NOT be what it is today without you.
And I am not the only one who thinks that, by the way.
Take a look at the comment Kurt Frankenberg of Shoestring101.com (one of my favorite blogs, by the way) left on a recent Weekly Marketing Skinny: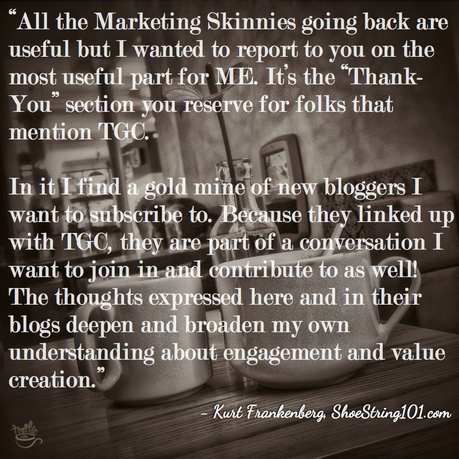 Here are just some of the mentions I came across in the past week:
How to Increase Your Search Traffic Without Building Links – Neil Patel at neilpatel.com
7 Actionable Search Engine Optimization Strategies You Can Do Today – Dennis Seymour at leapfroggr.com
How to Make Your Emails More Clickable? – Atish Ranjan at techtricksworld.com
Overcoming fears and kicking off the International Bloggers Association Network-a-thon – Kevin Duncan at beabetterblogger.com
How Guest Blogging, Webinars and an eBook can Change Your Business Overnight – Don Purdum at unveiltheweb.com
Your Google Plus Tips of the Week | Issue 142 – Ray Hiltz at rayhiltz.com
Have I missed your mention? Let me know in the comments!
Want to see your name here? Mention Traffic Generation Café in your next blog post!
Subscribe to Stay Ahead
I share a lot of marketing news as well as the best posts I read throughout a week on my Google+ profile.
To read them as they come out and stay ahead of your competition, as well as become a social media star and share the best with YOUR followers (you'd be surprised how much it'll do for your credibility and online presence!), join me there:
You can also subscribe to my G+ feed through your RSS reader of choice; just add the following link like with any normal blog RSS feed: http://tgcafe.it/gplus-feed
To an even better next week,