17 Flares
17 Flares
×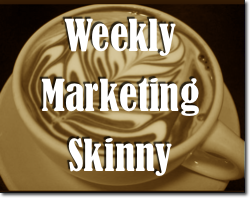 In the spotlight this week:
the best (skinny) recap of the latest trends in SEO;

more ways to get more web traffic;
problems with "links to site" in Google Webmaster Tools? you are not alone;
Twitter analytics for everyone;
Google+ will spank Facebook by 2016;
how balloons will deliver internet;
and an R-rated McAfee video.
Let's start with the news from Traffic Generation Café.
At TrafficGenerationCafe.com

10+ Blog Link Roundups to Get Traffic From
Speedlinking, roundups, mashups – all roads lead to posts that curate the best content on the web.
"Best content" is, of course, in the eyes of the beholder, i.e. the publishing blogger.
There are two ways to promote your blog and, as a result, get more traffic, with blog link roundups.
To learn how, plus get a list of 10 blogs (and adding) that publish link roundups, read the full post here.

7 Ways to Drive Traffic from Popular Blogs
Given that most of us are not patient people, I wanted to brainstorm a few ways to borrow web traffic from any popular blog in your niche.
Even though it's hard to leverage this kind of traffic over long-term (it won't keep on giving, in other words), it will definitely result in more exposure for your site today.
Read the full post here or here's the skinny:
7 Ways to Get Web Traffic from Popular Blogs from

Ana Hoffman
Feel free to embed the presentation in your next blog post; get the embed code by hovering over it.
SEO
SMX Recap
In last week's Marketing Skinny, I posted a few links to top stories from SMX Advanced, including an hour-long video from Matt Cutts.
I do realize that sifting through hours of information, as important as it is, is beyond what most of us can afford, so I found an excellent recap of the main takeaways.
I definitely recommend visiting:
Google Webmaster Tools "Links to Your Site" Glitch
Many webmasters who analyze their links using Google Webmaster Tools have noticed a huge drop in the number of reported links to their sites.
Turns out to be a glitch.
Here is Google's statement:
Some Webmaster Tools users have reported missing data in the "Links to your site" section. We are aware of this issue and are looking into it; you do not need to take any action. We hope to have the normal data shown again in the near future. The data shown there is informational and does not affect your site's crawling, indexing or ranking.
Do not worry; hopefully, the numbers will go back to normal shortly.
Social Media
Google+ vs Facebook by 2016
Google+ is turning 2 years old this month and it's nowhere close to being a ghost town.
Not only is Google+ projected to being thriving, but it is also projected to pass Facebook in social shares on February 2016, according to a study by SearchMetrics.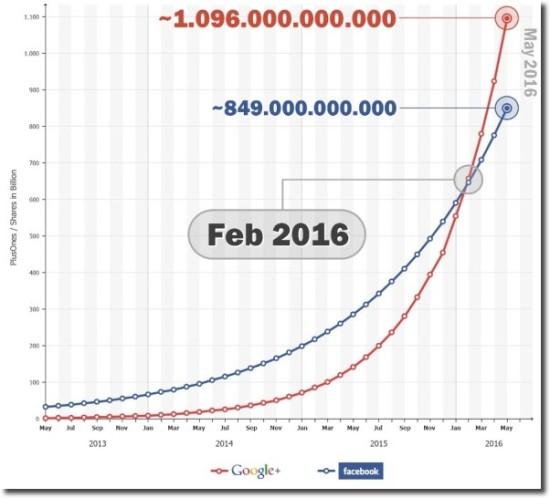 Marcus Tober, founder and CTO of SearchMetrics, stated the following about the growth:
"While it still has a relatively small base, Google+ activity and users are growing at an insane speed. And the unthinkable is possible – in terms of the important area of sharing activity at least, our data shows it could actually catch up with Facebook if the trend continues ….  This year Google announced that its Android operating system has over 900 million activations.  So since last year, this means a growth of over 100% on the basis of 400 million activations about a year ago. And these are all directly connected to a Google+ profile"
For more information and the full report from Search Metrics, see the official press release.
Still ignoring Google+?
Read this:

Google Author Rank: Are You Too Late?
Twitter Analytics
It looks like Twitter has quietly opened up Twitter Analytics to anyone with a Twitter account, not just advertisers.
How to get to it:
While logged into your account, go under Settings and pick Twitter Ads from the drop-down menu.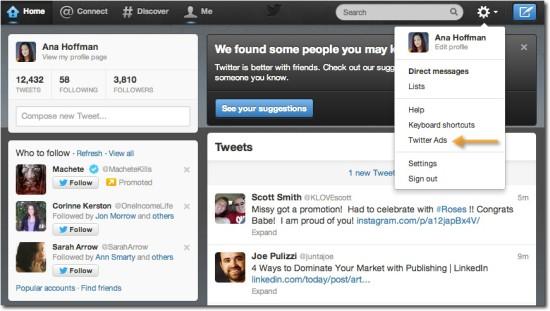 It'll take you to Twitter Ads dashboard. Ignore everything; look for a very inconspicuous "Analytics" button at the top.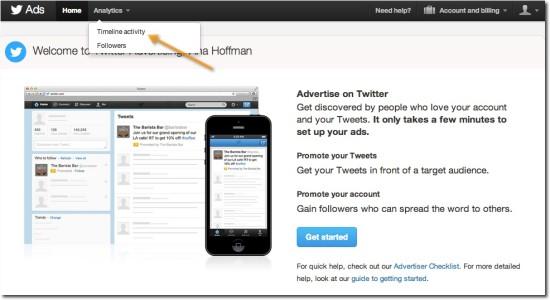 Once in your Timeline Activity, you'll be able to track mentions (even sort them by "Best", "Good", or "All"), follow/unfollow trends, and which tweets perform the best.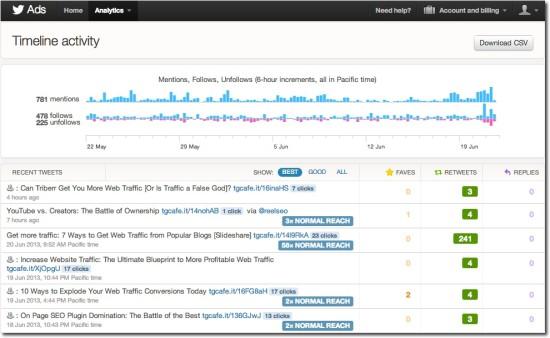 My personal takeaways: it was great to see which tweets generated the most action, as well as which tweets didn't.
Since I automatically retweet new posts from a few of my favorite blogs, it gave me a great insight into which RSS feeds I need to drop since my Twitter followers didn't seem to be very interested in them.
More Verbs = More Retweets
There are plenty of posts written on how to get more retweets.
This one on Buffer caught my attention though. According to Leo Wildrich, the more verbs and adverbs you use in your tweets, the more likely you are to get retweeted.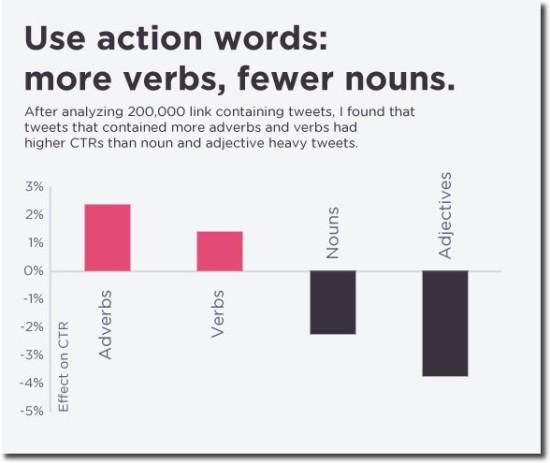 That means drop those nouns and adjectives!
More of "ME" = More Facebook Likes
Couldn't resist sharing another point from Leo Wildrich's post: Facebook is a completely different animal from Twitter – what would never work on Twitter, works great on Facebook.
Namely, self-mentions.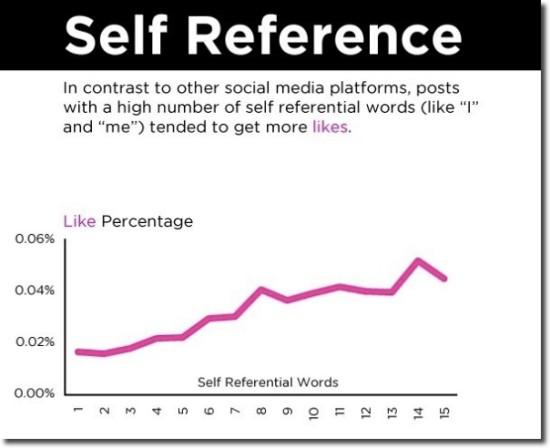 Love talking about yourself? Facebook is the place!
Facebook Comments + Photos
Did you know you can now attach photos to your comments on Facebook?
This is the first time that Facebook has let users simply add image files to comments – free of links and whatnot.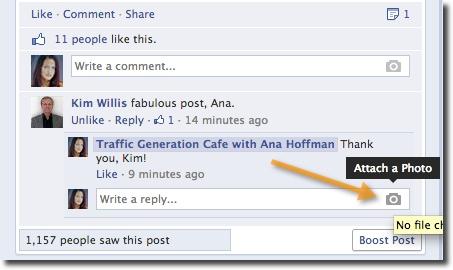 Video on Instagram
Watch out, Vine – Instagram just added "Cinema".
When you go to take a photo on Instagram, you'll now see a movie camera icon. Tap it to enter video mode, where you can take up to 15 seconds of video through the Instagram camera.
Unlike with Vine though, there's no ability to embed videos into a web page. Also unlike Vine, videos won't natively play if they are tweeted.
Marketing This & That
How Do People Find Websites?
Each year, Forrester Research publishes a report detailing how consumers find websites.
Here's what 2012 report has shown: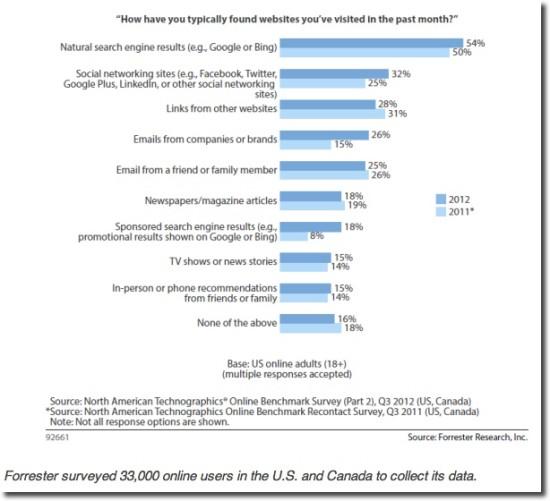 For 2012, 54% of respondents found websites through natural search results, up from 50% in 2011. Social networks were the second-most preferred discovery resource, with 32% using them in 2012, up from 25% in 2011 and 18% in 2010. Links were the third important means of website discovery, with 28% saying they found websites from links on other sites, down from 31% last year. (source)
Google Introducing Project Loon
For 2 out of every 3 people on earth, a fast, affordable Internet connection is still out of reach.
Google's (very distant future) solution: a ring of balloons, flying around the globe on the stratospheric winds, that provides Internet access to the earth below.
What do you think: will this project fly or pop?
Amazon's Crowdsourced Gifting Product
Amazon has just announced Amazon Birthday Gift, a "new way for customers to surprise friends on their birthdays by joining together to send Amazon.com Gift Cards with birthday messages on Facebook."
It's pretty simple, really.
Let's say that you want to send an Amazon gift card to your buddy Phil for his birthday in a week. Simply head on over to the Amazon Birthday Gift page, create a new gift card, and select your amount. You can start the card with $1, $5, $10 or $25. Then, designate your Facebook friend recipient and write a birthday message. Then, invite friends (via Facebook) to contribute on the gift card.
With any luck, you and your friends run up the pot enough to have a substantial amount waiting for Phil when his birthday actually arrives.
(story source)
How to Uninstall McAfee Software
And this is how good marketing is done – a message from John McAfee (WARNING: strong language):
Thank You
To all of you who mentioned Traffic Generation Café in any share or form in the past week, my whole-hearted THANK YOU.
Traffic Generation Café would NOT be what it is today without you.
Here are just some of the mentions I came across in the past week:

Penguin 2.0 – My Status Update #2 – Disavow and Reconsideration – Kim Castleberry at just-ask-kim.com

Ways to Increase Traffic to Your Blog – Osei Fortune at fitcom.co
Google WT Increased Transparency, Facebook Hashtag, SEO Jokes – Francisco Perez at iblogzone.com

7 Things I Wish I Knew Before I Published My First Podcast – Ryan Hanley at ryanhanley.com

4 Unsaid Truths About Traffic – Mauro D'Andrea at blog-growth.com

Friday Finds – Google Author Rank, Digg's RSS Reader, Hashtags & Pinterest – Sherryl Perry at keepupwiththeweb.com

Traffic News – Thursday June 20, 2013 – Nick Steward at nickstraffictricks.com

Fetching Friday – 21 Marketing Links for June 21st – Kristi Hines at kikolani.com

Case Study – Traffic Generation Cafe – Medo Joe at medojoe.com

Huge Traffic Strategy #3: Google Just Loves Fresh Content – Suzen Pettit at omaginarium.com
Also, a huge THANK YOU to my Triberr "Other People's Influence" Automatic tribe for sharing my newly published posts with your Twitter followers.
These awesome folks automatically share Traffic Generation Café blog posts via Triberr, helping me reach more people than I could ever reach on my own while providing their Twitter followers with quality content and, by doing that, commanding respect in their respective niches AND getting even more followers as a result.
Win-win, I'd say.
If you'd like to join my tribe, we'd love to have you. Just click on the banner to go to Triberr.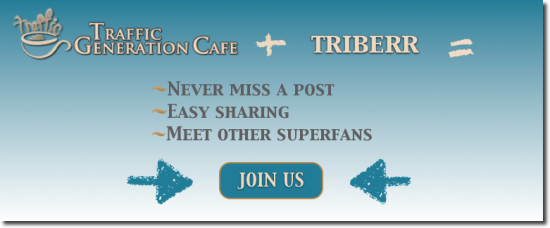 Want to learn about Triberr? Read this post:

Triberr: Your Step by Step Guide to Being Heard
Have I missed your mention? Let me know in the comments!
Want to see your name here? Mention Traffic Generation Café in your next blog post!
To an even better next week,