Don't have the time to read all the marketing news, blog posts, announcements, and other content related to SEO/social media/online marketing published each week?
I've got you covered.
I sift through trillions (well, hundreds) of online publications to stay on top of marketing news that might affect your online business.
This past week was a quiet one… until Friday came that is. Then all marketing news hell broke loose. Can't blame me for feeling like this:
OK, here ya go – your marketing news skinny; as always, your shares and comments are MUCH appreciated. (Otherwise, what's my incentive to slaving all week digging all this up, right?)
SEO
The robots.txt testing tool in Google Webmaster Tools has just received an update to highlight errors causing Google not to crawl pages on your website, let you edit your file, test if URLs are blocked, and let you view older versions of your file. Google's John Mueller says that even if you think your robots.txt is fine, you should check for errors or warnings.
Finally: Google Analytics Now Available for iOS.
Writing odes about Haggis on your English website and you're also translating it to French? Not sure why would you do that, but if you do, with hreflang annotations you can make sure search engines will serve the right version to the right users. To help you debug issues related to hreflang annotations, Google just released a new feature in Webmaster Tools called International Targeting.
Google Search
Developing: Is Google Removing Video Snippets Just Like Authorship? If you use rich snippets to markup your videos, you may want to double check that Google is still showing them. Reports indicate a huge reduction – with estimates as high as 44 percent – in the number of video snippets from Google's search results.
Google My Business
Google announced they want you to link your new Google My Business account, formerly Google Places, with your Google AdWords account. This is the new and "upgraded location extensions" that should offer you a "a better way to display your business locations in every ad," said Google.
And did I mention?… you should share this post right now before you forget – much appreciated!
Social Media
So Google+ dumped its real-name requirement in a short and sweet post on G+. What we don't know about this change of heart and policy is a lot. However, here are my Skinny Notes on everything we do know about it.
Google is rolling out an experiment where you can easily find YouTube live events or Hangouts on Air to watch by searching for the event on Google.com. For example, if an author is answering questions about their latest book in a Hangout on Air, you can search the author's name to find and watch the event. Hmmm… could be useful.
Twitter put a hit on companies attempting to provide user-base stats, so if you are a marketer that is relying on external Twitter data tools, don't be surprised if your provider begins having problems. On the other hand, the new Twitter Analytics should give you a better look at your own account data.
The key word is 'hoping'… Facebook is hoping new Mentions app is a Twitter-killer. What does it do? It promises to connect celebs to each other and to their fans. Woopty doo.
't was just a matter of time: Facebook is toying with the idea of becoming a meta-marketplace with a new "Buy" button for purchasing real, physical goods without ever leaving the site.
Pinterest update: you can now follow topic feeds. After the change, which has started to roll out on Pinterest's English Android, iOS and web platforms, Pinners will be able to see updates from categories they choose to follow. Coffee and bacon… yum!..
WordPress
If you use WPTouch, Disqus, All in One SEO Pack, or MailPoet Newsletters plugins on your WP blog, you'd better update them right away.
Need to read: Social Share Buttons – Site Performance and Security Killers. MaAnna Stephenson put 12 of the most popular social share button plugins through extensive tests and got some eye-opening results. Spoiler alert: the overall winner was Simple Share Buttons Adder.
Time to upgrade: If you site uses outdated technologies (like Flash), Google will show warning on mobile devices. Many disagree, but if you want your mobile users to still visit your site…
On a Side Note…
If you find tremendous value in my Weekly Marketing Skinnies, like thousands of other readers of Traffic Generation Café do, you should consider joining them and sign up to receive the weekly notifications of when a fresh Skinny is published.
Plus, you'll get complimentary access to my "Mommy, Where Does My Traffic Come From?" traffic hacks report and traffic hacks newsletter: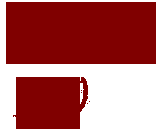 "Ana has a unique insight into running an internet business."
- Yaro Starak, Entrepreneurs-Journey.com
Needless to say, your information is completely safe with me.
See you in your inbox!
Marketing This & That
Buzz of the week: Apple and IBM join forces to bring iPhones and iPads to businesses. The two companies announced a major new partnership that will see IBM pushing its apps and services on Apple's iPhone and iPad for businesses. IBM will also sell Apple's mobile devices to its enterprise customers.
Ouch: Microsoft will lay off up to 18,000 people, mostly ex-Nokia employees.
CNET hacked! Registered users details stolen by gang demanding 1 Bitcoin (yup!). If you are a registered user of the CNET technology news website, change your CNET password, and ensure that you are not using the same password anywhere else on the net.
Bookworm alert: Amazon launches Kindle Unlimited, a subscription to half a million books for $10 per month. Amazon says subscribers will have access to over 600,000 books and 'thousands of audiobooks'; that's 100,000 more books than Oyster promotes and 200,000 more than Scribd.
Google Alerts alert: Google has finally pushed out new Google Alerts design. The functionality of what and where you subscribe to things have not changed, but the user interface to do so has changed drastically.
Good for Adwords clients: Google Earnings Report Shows New AdWords Ad Format Increased Click Through Rates. The new ad format used for AdWords ads in the search results, that blend in better, had a nice increase in click through rates and that lead to more money for Google despite lower CPC prices.
Interesting: in the wake of recent European rulings on the "right to be forgotten", a new website has popped up. Called Hidden From Google, the contents of this site include some of the censored search terms, censored links, and the source.
About time! Google and Apple: 'If you charge for in-app goodies, you can no longer call your app free'. Google will no longer label games with in-app purchases as free in the Google Play store. Apple is still dragging their feet…
Thank You
To all of you who mentioned Traffic Generation Café in any share or form in the past week, my whole-hearted THANK YOU.
Traffic Generation Café would NOT be what it is today without you.
Here are just some of the mentions I came across in the past week:
Have I missed your mention? Let me know in the comments!
Want to see your name here? Mention Traffic Generation Café in your next blog post!
Subscribe to Stay Ahead
I share a lot of marketing news as well as the best posts I read throughout a week on my Google+ profile.
To read them as they come out and stay ahead of your competition, as well as become a social media star and share the best with YOUR followers (you'd be surprised how much it'll do for your credibility and online presence!), join me there:
You can also subscribe to my G+ feed through your RSS reader of choice; just add the following link like with any normal blog RSS feed: http://tgcafe.it/gplus-feed
To an even better next week,