Weekly Marketing Skinny • January 11, 2014
Don't have the time to read all the marketing news, blog posts, announcements, and other content related to SEO/social media/online marketing published each week?
I've got you covered.
I sift through trillions (well, hundreds) of online publications to stay on top of marketing news that might affect your online business.
Let's start with the news from Traffic Generation Café.
At TrafficGenerationCafe.com
It hasn't gone unnoticed that I was MIA from the marketing world for a couple of months.
Every once in a while, we are faced with the choice of doing what's best for the business or for our families. Needless to say, families shout always take a priority; otherwise, no business success is worthwhile, right?
Now that I am getting things under control in the home front (a huge remodeling project that simply took over our lives), I am trying to ease back into doing what I love – blogging.
I haven't published much lately, but this piece definitely deserves your attention (and shares) – updated and ready to help you to drive traffic.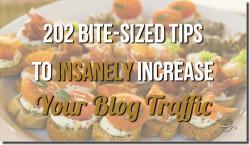 202 Bite-Sized Tips To Insanely Increase Your Blog Traffic
Short, concise, to the point – the best list of bite-sized blog traffic tips you'll find anywhere.
Or, at the very least, the most numerous one (who said SIZE doesn't matter?).
All jokes aside though, these are the very same strategies I used to bring Traffic Generation Café from a brand new blog to Alexa ranking of under 15K in 6 months.
SEO
Google Updates Link Guidelines – Widget Links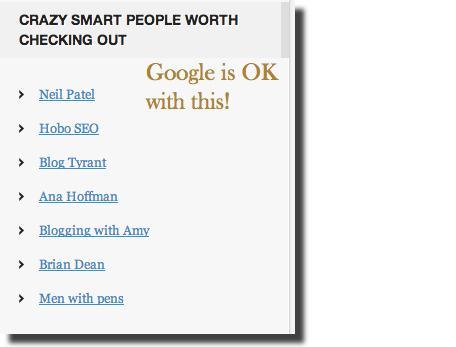 Google has updated the Link Schemes Guideline page making the widget links section much more specific.
Before, the section read:
Links embedded in widgets that are distributed across various sites…
The new language says:
Keyword-rich, hidden or low-quality links embedded in widgets that are distributed across various sites…
So don't panic when anyone honors your expertise by mentioning your name/site name in their sidebar, like +Matthew Rupp does on his blog (I am honored, Matthew!).
HT: Barry Schwartz
Google Search Secrets You Need to See
You use Google Search the same old way every day, but there are a few crazy little secrets that could make your experience that much better.
For instance, how many degrees of separation are there between you and Kevin Bacon?
Google's Matt Cutts TIME's Man of the Year?
Probably not, but this one is fun to share.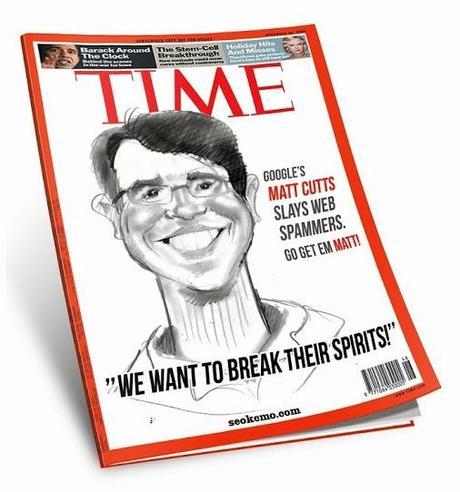 Posted by +Phil Singleton.
Social Media
Another Great Reason to Use G+ Comment System?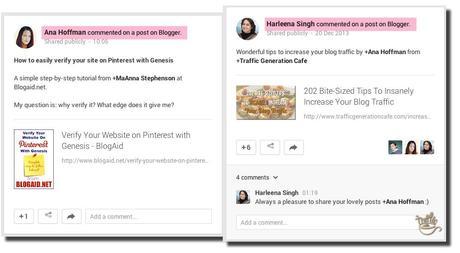 Whenever you comment on another blog using G+ commenting system, like the one you see below in my comment section, your comment is automatically published to your G+ stream, thus seen by all people who have you in their circles/you have in yours.
That means more exposure to the originating blog, as well as your G+ profile.
Quick Q&A:
1. Even though it says "… on a post on Blogger" in the images above, it doesn't mean you have to be on Blogger.com for this to work.
2. I use Google+ Comments by Alex Moss to add G+ commenting system to Traffic Generation Café – it allows you to keep your native WP system.
3. The comments are published to G+ automatically unless the "Also share on Google+" box is unchecked (checked by default – thanks to +David Kutcher for reminding me!).
Since sharing your comment on G+ creates more exposure for you, why would you want to uncheck it, right?

You've Got Mail: Gmail to Allow Users to Send Emails to their Google+ Contacts
Starting this week, when you're composing a new email, Gmail will suggest your Google+ connections as recipients, even if you haven't exchanged email addresses yet.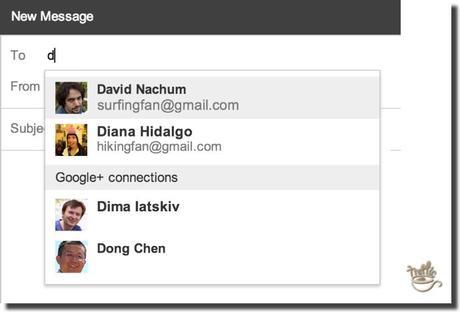 Full announcement and details.
Still have questions/concerns? Take a look at:
FAQ: How The New Gmail "Send To Anyone On Google+" Feature Works – MarketingLand.com
Did Google Just Kill Email? – an interesting discussion at Mitch Joel's TwistImage.com
How to Verify Your Site on Pinterest with Genesis
A simple step-by-step tutorial by +MaAnna Stephenson at Blogaid.net.
If you still haven't given Pinterest a second thought, this excellent study by
What Pinterest brings to the semantic web – Stephan Hovnanian at websighthangouts.com
Sentenced For Circling: Google+ Invite Puts Man Behind Bars
This is definitely one of those "Come on!" stories…
A Salem man who had a restraining order against him may have circled himself direct to jail, thanks to a Google+ invitation.
According to The Salem News, the accused man, Thomas Gagnon, had an active restraining order against him that prohibited him from contacting his ex-girlfriend. The Google+ invite was printed out by the ex, taken to court and an arrest warrant was issued.
Of course, we all know how actively (read: aggressively) Google is promoting G+, so it's very plausible that the invite went out without his knowledge.
Full story at Marketing Land.
Marketing This & That
Amazon Sales Tax
Amazon.com sales tax is now a reality for over half of U.S. population and growing.
Arizona
California
Connecticut
Georgia
Indiana
Kansas
Kentucky
Massachusetts
Nevada
New Jersey
New York
North Dakota
Pennsylvania
Tennessee
Texas
Virginia
Washington
West Virginia
Wisconsin
More: WebProNews.com
Never email a naked URL again
Here's a helpful Chrome extension (also available as a bookmarklet if you don't use Chrome) that allows you to effortlessly create a visual snippet of any page and send it through Gmail or any other mail client that supports HTML Mail.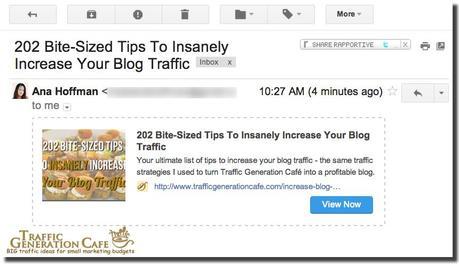 Find it here: http://info.clipbetter.com/
All I Need To Write
This comic by Grant Snider just about sums it up for me with an addition of a coffee keg.
You?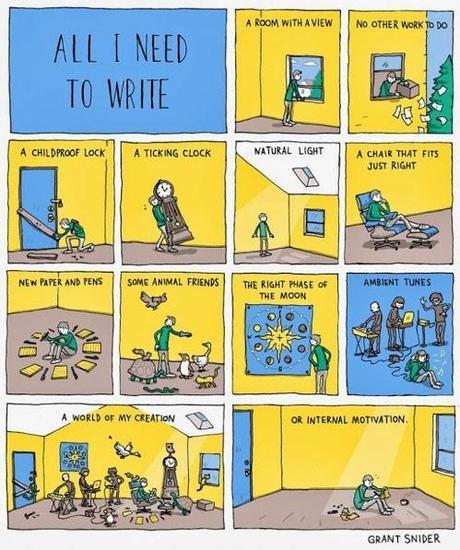 Thank You
To all of you who mentioned Traffic Generation Café in any share or form in the past week, my whole-hearted THANK YOU.
Traffic Generation Café would NOT be what it is today without you.
Here are just some of the mentions I came across in the past couple of weeks:
The 13 Most Important Posts of 2013 for Your Online Business – Darnell Jackson at youronline.biz
Tips Tuesday – Start, Just Start – MaAnna Stephenson at blogaid.net
101 feisty, fun and fabulous women bloggers to follow – Sarah Arrow at birdsontheblog.co.uk
Blogging Goals for 2014 | What are Yours? – Jason Mathes at avgjoegeek.net
25 Top Money Making Blogs That Will Inspire You To Start Your Own Blog – Santel Phin at khmerbird.com
How to drive traffic on my blog? – thanks to Michelle Nightengale of giweconnect.com for recommending Traffic Generation Café at WarriorForum.com
Have I missed your mention? Let me know in the comments!
Want to see your name here? Mention Traffic Generation Café in your next blog post!
Subscribe to Stay Ahead
I share a lot of marketing news as well as the best posts I read throughout a week on my Google+ profile.
To read them as they come out and stay ahead of your competition, as well as become a social media star and share the best with YOUR followers (you'd be surprised how much it'll do for your credibility and online presence!), join me there:
You can also subscribe to my G+ feed through your RSS reader of choice; just add the following link like with any normal blog RSS feed: http://tgcafe.it/gplus-feed
To an even better next week and HAPPY 2014!

Please share on Google NOW