Weekly Marketing Skinny • February 8, 2014
Don't have the time to read all the marketing news, blog posts, announcements, and other content related to SEO/social media/online marketing published each week?
I've got you covered.
I sift through trillions (well, hundreds) of online publications to stay on top of marketing news that might affect your online business.
A note on the new formatting:
I am now embedding news from my Google+ stream into the Weekly Marketing Skinnies.
Why am I doing this?
It helps me to be more efficient.
Hopefully, it'll help you to better interact with, comment on, and share each bit of news as you wish to.
Here's what you can do with each post: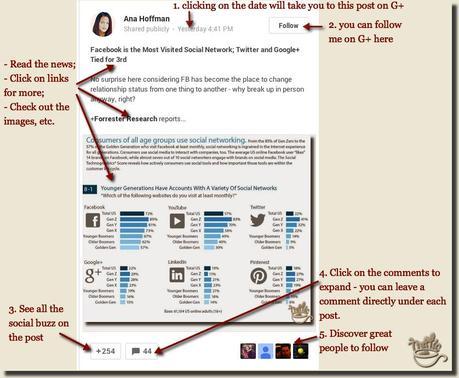 Let's start with the news from Traffic Generation Café.
At TrafficGenerationCafe.com
Other than keeping up with marketing news of the week, I've been doing a lot of post updating at Traffic Generation Café. Plus, I've repurposed some of my [awesome] content into Slideshare presentations, following my own advice on leveraging your existing content.
Slideshare Traffic Case Study • From 0 to 243,000 Views in 30 Days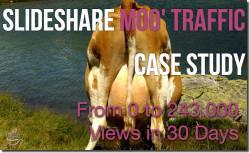 Slideshare.
30 days.
9 presentations.
Over 200K views.
Several first-page Google rankings.
1,400 clicks to Traffic Generation Café and my Facebook fan page.
Over 400 new Facebook fans.
My second largest referral traffic source.
Want some? I don't blame you. See how I did it.
Or at least check out this [very clever] Slideshare presentation to get the gist:
By the way, if you'd like to embed this presentation into your future blog post (instant content for your blog with minimal work on your part), just hover over the top right corner to get the embed code.
SEO Traffic Guide 2014 – The Short-Attention-Span Version [aka Slideshare Presentation]
For those of you following my Slideshare wows (my account was suspended and deleted without any explanation – details in my Slideshare Traffic post), I am happy to report all is well: I beat them to death with endless emails until they had no choice but to reinstate my account, all views, and all uploads. YES!
On that happy note, I was finally able to publish my Skinny Notes on the latest SEO Guide for non-SEOs - for those of you who thought that some 5,000 words was too much to digest (wooses!).
In case you missed it last week, you should read the full post (almost 1,000 social media shares and 300 comments can't be wrong!):
SEO Traffic 2014: Your One-Stop Reference Guide for Non-SEOs
SEO
Google Sends Manual Actions For Rich Snippet Spam
Google NoFollows Google+ Profile Links
"Action Required: You have 3 weeks to save your Google Places Listing."
Google is NOT broken
Semantic Search Seance Part Deux
This is a highly recommended listen for anyone who wants to grow their search engine traffic.
My favorite quote from this show: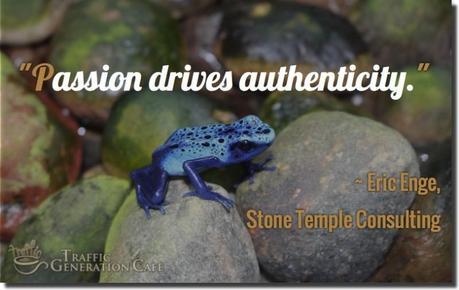 By the way, if you love this post thus far and think it would be a valuable read to your followers, share the ish out of it for me, would you?
Social Media
Will Google Glass help Google+ to kick Facebook to the curb?
Facebook Turned 10
And to celebrate…
How's Your Facebook "Look Back"?
Pinterest Updates Acceptable Use Policy And Cracks Down on Paid Pins
Pinterest Launches New Mobile Website
The Vast Number Of People Who Abandon Twitter
How to Get More Traffic
This week, I have two exceptional resources to help you learn more about driving traffic to your site:
The Ultimate Guide To Traffic – Mark Trueman, ZensPill.com
The Ultimate Guide To Blogging: How To Start A Blog That's Epic – Stuart Walker, NicheHacks.com
What are your traffic generation wildest dreams?
How to increase web traffic through better click-throughs tip
On a Side Note…
If you find tremendous value in my Weekly Marketing Skinnies, like thousands of other readers of Traffic Generation Café do, you should consider joining them and sign up to receive the weekly notifications of when a fresh Skinny is published.
Plus, you'll get complimentary access to my "Mommy, Where Does My Traffic Come From?" traffic hacks report and traffic hacks newsletter: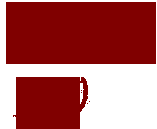 "Ana has a unique insight into running an internet business."
- Yaro Starak, Entrepreneurs-Journey.com
Needless to say, your information is completely safe with me.
See you in your inbox!
Make Money Blogging
AdSense Direct — How to Sell Ad Space
Marketing This & That
Happy Birthday, Mac!
It's Official: Satya Nadella Is The New Microsoft CEO
Free "Writing Wikipedia Articles" Course Now Open for Registration
Can Yahoo Beat Google?
Emergency Flash update for Windows and Mac users
Vitru: A Tool That Allows You to Take Back Emails
PayPal is giving custom poems away every day until Feb. 13
The True Power behind Traffic Generation Café
Thank You
To all of you who mentioned Traffic Generation Café in any share or form in the past week, my whole-hearted THANK YOU.
Traffic Generation Café would NOT be what it is today without you.
Here are just some of the mentions I came across in the past week:
How To Monetize A Blog | Detailed guide to making money with your blog – Dani Ivanov at bloggingwithdani.com
Tips Tuesday – SEO Guide, Theme Design Costs, Build Blog Audience – MaAnna Stephenson at blogaid.net
Blog Post Images: How to Find, Credit and Optimize for Content – William Comcowich at cyberalert.com
Have I missed your mention? Let me know in the comments!
Want to see your name here? Mention Traffic Generation Café in your next blog post!
Subscribe to Stay Ahead
I share a lot of marketing news as well as the best posts I read throughout a week on my Google+ profile.
To read them as they come out and stay ahead of your competition, as well as become a social media star and share the best with YOUR followers (you'd be surprised how much it'll do for your credibility and online presence!), join me there:
You can also subscribe to my G+ feed through your RSS reader of choice; just add the following link like with any normal blog RSS feed: http://tgcafe.it/gplus-feed
To an even better next week,

Please share on Google NOW