Weekly Marketing Skinny • February 15, 2014
Don't have the time to read all the marketing news, blog posts, announcements, and other content related to SEO/social media/online marketing published each week?
I've got you covered.
I sift through trillions (well, hundreds) of online publications to stay on top of marketing news that might affect your online business.
By the way, here's what you can do with each piece of news: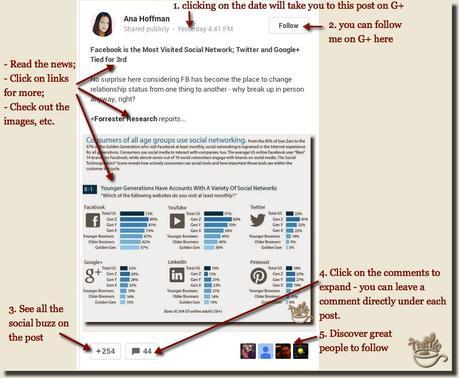 Let's start with the news from Traffic Generation Café.
At TrafficGenerationCafe.com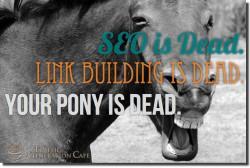 SEO Is Dead. Link Building Is Dead. Your Pony Is Dead.
Link building is dead.
SEO is on its last leg.
The tricks to beat and spam Google no longer work as well (dang!).
SEOMoz.com has dropped "SEO" and turned into Moz.com.
SEO agencies are bound to start closing their doors any day now.
Unless, that is, they are hired by the same clients they've built bad links for to remove those links.
Wait a minute… What happened to the pony again?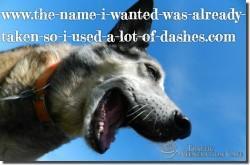 Top 10 Domain Name Suggestion Tools: Find a Good Blog Name with Ease
Have you ever spent hours trying to come up with a catchy website name and THEN to find a good domain name to go with it?
With more then 46 Million active .com domain names registered, it's harder and harder to find a creative blog name that matches your product, service, or website concept that is not already taken.
I came up with the list of 10 domain name suggestion tools to help you to get that creativity flowing.
SEO
Google's Matt Cutts: His Longest Video Yet
Google Goes After Sites "Top Heavy" With Ads
Matt Cutts: Poor Grammar In Comments
Google, Bing, Amazon, and YouTube Keyword Suggestion Tool
No Budget for SMX West? Free Expo+ Pass
The Donkey Cutts SEO Game: Avoid Panda & Penguins
By the way, you should share this post right now before you forget – much appreciated!
Social Media
Facebook Wants Teens Back
Facebook Call-to-Action Buttons
Block Facebook From Autoplaying Videos
Tools and Tips to Help Marketers with Instagram
Twitter Aspires to Be Facebook
YouTube Has New Views Policy
Flickr Turns 10
WOW: You can now pay for your airline tickets via social media?
On a Side Note…
If you find tremendous value in my Weekly Marketing Skinnies, like thousands of other readers of Traffic Generation Café do, you should consider joining them and sign up to receive the weekly notifications of when a fresh Skinny is published.
Plus, you'll get complimentary access to my "Mommy, Where Does My Traffic Come From?" traffic hacks report and traffic hacks newsletter: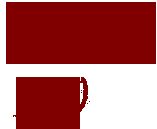 "Ana has a unique insight into running an internet business."
- Yaro Starak, Entrepreneurs-Journey.com
Needless to say, your information is completely safe with me.
See you in your inbox!
Marketing This & That
Gmail can now tell senders when a recipient opens an email
Everything You Need to Know About Bitcoin in 2 Minutes
Why Conan O'Brien Turned Down The Microsoft CEO Job
Google Will Take Over NASA's Hangar One
BEST Valentine's Cards Inspired by the Inspiring
House of Cards is back on Netflix
Thank You
To all of you who mentioned Traffic Generation Café in any share or form in the past week, my whole-hearted THANK YOU.
Traffic Generation Café would NOT be what it is today without you.
Here are just some of the mentions I came across in the past week:
How To Find Great Available Domain Names – Francisco Perez at iblogzone.com
Best WordPress Plugins: 40 Experts Share Their Favorite WordPress Plugins – Devesh Sharma at wpkube.com
Ask the Experts: The Women In SEO Speak Up about Getting SEO Help – Amanda DiSilvestro at highervisibility.com
Why Use Social Media Signals and How They Impact Search Engine Ranking – Theodore Nwangene at aha-now.com
Tools: What Every SEO Practitioner Needs – Jim Rudnick at canuckseo.com
The Weekly Measure: Top Internet Marketing News, Tools, & Events-February 14, 2014 – Brooke Brown at verticalmeasures.com
The Truth about Web Traffic #myblogguest – Ann Smarty at myblogguest.com
Warning: Sharing That Image Could Get You Banned or Blacklisted – Dustin Stout at dustn.tv
Page Layout Algorithm, New Klout, Suck At Marketing, Rich Snippets, Speedlink – Francisco Perez at iblogzone.com
Have I missed your mention? Let me know in the comments!
Want to see your name here? Mention Traffic Generation Café in your next blog post!
Subscribe to Stay Ahead
I share a lot of marketing news as well as the best posts I read throughout a week on my Google+ profile.
To read them as they come out and stay ahead of your competition, as well as become a social media star and share the best with YOUR followers (you'd be surprised how much it'll do for your credibility and online presence!), join me there:
You can also subscribe to my G+ feed through your RSS reader of choice; just add the following link like with any normal blog RSS feed: http://tgcafe.it/gplus-feed
To an even better next week,

Please share on Google NOW