Don't have the time to read all the marketing news, blog posts, announcements, and other content related to SEO/social media/online marketing published each week?
I've got you covered.
I sift through trillions (well, hundreds) of online publications to stay on top of marketing news that might affect your online business.
And I package them neatly in bite-sized chunks in my Weekly Marketing Skinnies right here at Traffic Generation Café every Saturday morning.
Between you and me, I have no idea why I bother investing hours of my time weekly reading all these marketing news just to boil them down for you in my Weekly Marketing Skinnies, other than the fact that I know you don't have the time to keep up with the fast-paced marketing industry on your own, yet you DO need to be in-the-know to remain competitive.
Plus, your enthusiastic comments and social media shares show me just how much you truly appreciate being kept in the marketing loop in just a few minutes per week.
If you appreciate what I do, share this Marketing Skinny:
THANK YOU.
Now grab your cup of coffee and let's catch up on the marketing news that matter to your business.
Search
There's been quite a bit of discussion lately on the SEO merits (and cons) of using Subdomains vs Subdirectories. Here's what Google had to say about it.
More Google's John Mueller: Duplicate titles and meta tags are not a Panda search quality issue.
Google Webmaster Tools data has not updated for almost a week now.
The doctor is in: Google's Knowledge Graph will soon answer your health-related questions directly in search results.
Social Media
Google+: everything you need to know all in one place – over 250 blog posts in one place.
Here's 'for just in case': You can now choose a Legacy Contact to manage your FB account in case of your imminent death.
Facebook's For Sale groups get new Craigslist-like buying and selling tools. Did you even know they existed? I didn't…
They call it 'cinemagraphs', we call it gifs… Facebook is hoping to wow the world (and advertisers!) with the new ad format.
This was huge… Pinterest to marketers: "We are removing all affiliate links, redirects, and trackers on Pins."
Now if you're on your iPhone or iPad, you'll see another kind of Pins: app Pins. App Pins will allow you to download iOS apps right from Pinterest.
Imgur Pro is now free… and ad-heavy.
Something I was looking forward to (since I am mobile-challenged): Flipboard, magazine-like reading platform, launched on the Web.
On a Side Note…
If you find tremendous value in my Weekly Marketing Skinnies, like thousands of other readers of Traffic Generation Café do, you should consider joining them and sign up to receive the weekly notifications of when a fresh Skinny is published.
Plus, you'll get complimentary access to my "Mommy, Where Does My Traffic Come From?" traffic hacks report and traffic hacks newsletter: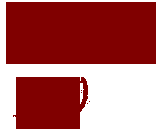 "Ana has a unique insight into running an internet business."
- Yaro Starak, Entrepreneurs-Journey.com
Needless to say, your information is completely safe with me.
See you in your inbox!
Marketing This & That
Check your Google account security settings – get permanent 2GB Google Drive space increase! You have to do it before February 17 though.
Attention Google AdWords users: get faster and easier URL tracking with new Upgraded URLs.
Google Registry has launched the .HOW domains.
Looks like YouTube is testing YouTube Radio.
Before anyone's ever heard of it, Google announced Helpouts would be shuttered on April 20.
Microsoft releases Windows 10 preview for phones.
Microsoft announced OneNote for Windows is no longer a freemium product.
It's… magic! World's first morphing touchscreen – a mini iPad keyboard like no other.
Apple might be ready to take on Tesla with it own… iCar?
Valentine's Day
Fan or not, Valentine's Day can be a lot of fun – whether it's coming up with interesting ways to surprise that someone special in your life or coming up with ways to make fun of it.
Here's are a few things to give you last-minute ideas or just a good chuckle.
1. Design your own Valentine's Day card.
It's not too late to make it special for that someone… special. Forget about store-bought cards and design your own – these free pre-designed icons will make it a breeze.
Also a great project to do with your kids!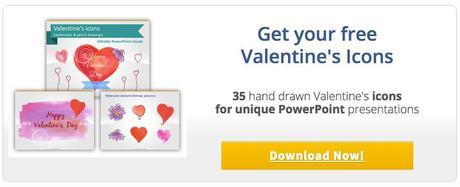 These icons were designed by a Traffic Generation Café reader, Peter Zvirinski.
2. Find the perfect card on Pinterest
Pinterest has created a Send a Valentine board – just tap or click the paper airplane at the top of any Pin to send it their way.
3. Get a room
Public canoodling, be gone: Expedia wants you to #GetARoom for Valentine's Day and is offering a $50 discount for doing so.
4. Have a laugh
If none of the options above apply to you, here's the one you might like.
What do historical figures think of Valentine's Day? If you need a morning chuckle, this is it.
Thank You
To all of you who mentioned Traffic Generation Café in any share or form in the past week, my whole-hearted THANK YOU.
Traffic Generation Café would NOT be what it is today without you.
And I am not the only one who thinks that, by the way.
Take a look at the comment Kurt Frankenberg of Shoestring101.com (one of my favorite blogs, by the way) left on a recent Weekly Marketing Skinny: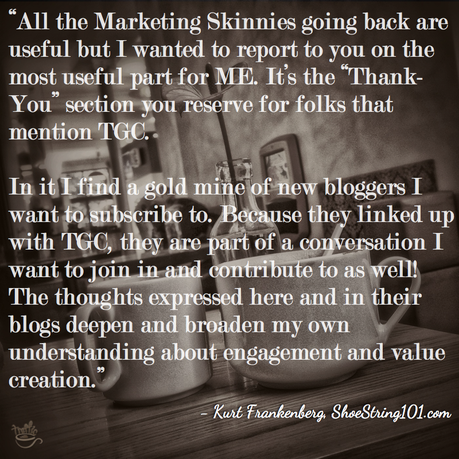 Here are just some of the mentions I came across in the past week:
How To Develop Your Content Curation Editorial Calendar – Heidi Cohen at heidicohen.com
3 Ways to Exploit the Twitter-Google "Firehose" Deal (Not Real-time) – Ryan Hanley at ryanhanley.com
Experts Share How to Promote Your Blog – Ben Murray at virtualpioneer.com
9 Reasons Email Subscribers Mark a Message 'Spam' – Pamela Neely at webmarketingtoday.com
Pinterest just killed the top way its users make money from the site — people are not happy about it – Lara O'Reilly at businessinsider.com
Pinterest Kills Affiliate Links, Upsets Users – Chris Crum at webpronews.com
Have I missed your mention? Let me know in the comments!
Want to see your name here? Mention Traffic Generation Café in your next blog post!
Subscribe to Stay Ahead
I share a lot of marketing news as well as the best posts I read throughout a week on my Google+ profile.
To read them as they come out and stay ahead of your competition, as well as become a social media star and share the best with YOUR followers (you'd be surprised how much it'll do for your credibility and online presence!), join me there:
You can also subscribe to my G+ feed through your RSS reader of choice; just add the following link like with any normal blog RSS feed: http://tgcafe.it/gplus-feed
To an even better next week,