Weekly Marketing Skinny • February 1, 2014
Don't have the time to read all the marketing news, blog posts, announcements, and other content related to SEO/social media/online marketing published each week?
I've got you covered.
I sift through trillions (well, hundreds) of online publications to stay on top of marketing news that might affect your online business.
A note on the new formatting:
This week I am testing something new: embedding news from my Google+ stream into this Weekly Marketing Skinny.
Why am I doing this?
It helps me to be more efficient.
Hopefully, it'll help you to better interact with, comment on, and share each bit of news as you wish to.
Here's what you can do with each post: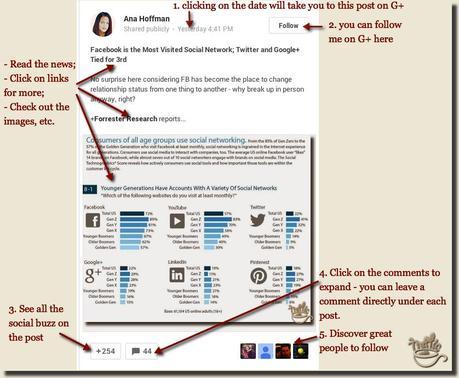 Let me know if you like this new format in the comments!
Now let's start with the news from Traffic Generation Café.
At TrafficGenerationCafe.com
Yippie! I finally published my SEO Traffic Guide for non-SEOs.
Once you check it out, I am sure you'll understand why it took me a couple of weeks to write it. However, judging by almost 200 comments, 380 +1, 130 tweets in a matter of a couple of days, it was a success. Let me know what you think:
SEO Traffic 2014: Your One-Stop Reference Guide for Non-SEOs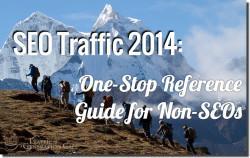 If you want to be found on the web, yesterday's SEO strategies are simply not good enough today.
Problem is today's SEO strategies might be exactly what will boot you out of Google search engine rankings tomorrow.
So how do we, everyday bloggers and online business owners, get a shot at any search engine traffic at all?
Is there hope for us, non-SEOs?
Click here to find out (will open in new tab).
SEO
"Dear Google, We Can Help With Your Google Rankings"
New video from Matt Cutts: Should I build links using article directories?
Google Answers Questions With Longer Responses Now
How To Analyze A Link: Link Building Basics
Google's Matt Cutts: We're Taking Action Against Buzzea, The French Link Network
Matt Cutts On When Old Sites No Longer Rank Well
Google to Affiliates: If you don't add value, you might be in violation of our guidelines
Quentin Tarantino And Prince Attack Linking
By the way, you should share this post right now before you forget – much appreciated!
Social Media
Facebook Turns 10 & Zuckerberg Say You Don't Have to Be Yourself Any Longer
Facebook is the Most Visited Social Network; Twitter and Google+ Tied for 3rd
Facebook Introduces 'Paper' to Help You Follow News
Twitter, CNN, and Dataminr have teamed up to develop a Twitter alert system for journalists
Four Analysis Tools To Help You Harness The Power Of Google Plus
Still on the fence about Google+ comment system on your blog?
Google+ Tip: How to make your still photos not so still any more
Flipboard Releases Badges and Widgets to Promote Your Magazines
On a Side Note…
If you find tremendous value in my Weekly Marketing Skinnies, like thousands of other readers of Traffic Generation Café do, you should consider joining them and sign up to receive the weekly notifications of when a fresh Skinny is published.
Plus, you'll get complimentary access to my "Mommy, Where Does My Traffic Come From?" traffic hacks report and traffic hacks newsletter: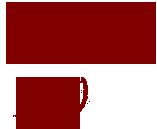 "Ana has a unique insight into running an internet business."
- Yaro Starak, Entrepreneurs-Journey.com
Needless to say, your information is completely safe with me.
See you in your inbox!
Marketing This & That
Check your passwords: Yahoo Mail got hacked
New Web addresses now live: .bike, .guru, others now open
Google Buys Artificial Intelligence Company DeepMind
Yelp to Yelpers: You Have the Right to Express Your Opinion Online
The New Wave of Domain Names: What Is It to You?
In my last Marketing Skinny, I talked about the biggest land rush in the history of the internet – about 1,000 new generic top-level domain names, or gTLDs (the last bit of an internet address, such as the com in TrafficGenerationCafe.com) will come into existence on Feb. 4 or after.
Well, after that bit of news, the questions rushed in:
What does it mean to website owners?
Should we rush in and buy out as many new domain names as we can?
+Yaro Starak to the rescue.
He talked about those very things in his latest podcast: 
Why You Can't Afford To Miss Out On The New Wave Of Domain Names - Yaro Starak at entrepreneurs-journey.com
For Visual Thinkers: 2 Different Ways To Look At Your Evernote Notes
Now I've seen it all…. A White House petition to deport Bieber?
Watch All The 2014 Super Bowl Ads
State of the Union 2014: The Nation's Reactions, Visualized [INTERACTIVE]
Thank You
To all of you who mentioned Traffic Generation Café in any share or form in the past week, my whole-hearted THANK YOU.
Traffic Generation Café would NOT be what it is today without you.
Here are just some of the mentions I came across in the past week:
Why You Can't Afford To Miss Out On The New Wave Of Domain Names – Yaro Starak at entrepreneurs-journey.com
Top 25 Inbound Marketing Articles of the Week: January 31, 2014 – John Anyasor at upcity.com
Are Facebook & Twitter Contributing to SEO? And By How Much? – Kim Castleberry at just-ask-kim.com
Post Lists on Your Blog and Submit them to Websites – Liliana at lilianaonthenet.com
Have I missed your mention? Let me know in the comments!
Want to see your name here? Mention Traffic Generation Café in your next blog post!
Subscribe to Stay Ahead
I share a lot of marketing news as well as the best posts I read throughout a week on my Google+ profile.
To read them as they come out and stay ahead of your competition, as well as become a social media star and share the best with YOUR followers (you'd be surprised how much it'll do for your credibility and online presence!), join me there:
You can also subscribe to my G+ feed through your RSS reader of choice; just add the following link like with any normal blog RSS feed: http://tgcafe.it/gplus-feed
To an even better next week,

Please share on Google NOW