Don't have the time to read all the marketing news, blog posts, announcements, and other content related to SEO/social media/online marketing published each week?
I've got you covered.
I sift through trillions (well, hundreds) of online publications to stay on top of marketing news that might affect your online business.
And I package them neatly in bite-sized chunks in my Weekly Marketing Skinnies right here at Traffic Generation Café every Saturday morning.
Between you and me, I have no idea why I bother investing hours of my time weekly reading all these marketing news just to boil them down for you in my Weekly Marketing Skinnies, other than the fact that I know you don't have the time to keep up with the fast-paced marketing industry on your own, yet you DO need to be in-the-know to remain competitive.
Plus, your enthusiastic comments and social media shares show me just how much you truly appreciate being kept in the marketing loop in just a few minutes per week.
If you appreciate what I do, share this Marketing Skinny:
THANK YOU.
Now grab your cup of coffee and let's catch up on the marketing news that matter to your business.
Let's start with the news from Traffic Generation Café.
At TrafficGenerationCafe.com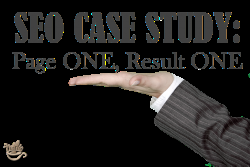 SEO Case Study: Page One, Result One
Who this post is for:
Affiliates
Bloggers
Content Marketers
Anyone that needs or wants more EYEBALLS on their CONTENT
–> Psst! Ahem. That's YOU
In this post, Kurt Frankenberg will show you the exact steps he took to land on page ONE of Google for a very competitive niche, using techniques gleaned from Traffic Generation Café.
He'll also share with you his revelation about Ana Hoffman.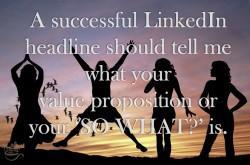 How to Turn Your LinkedIn Headline from Blah to Memorable
Ever tried to pat yourself on the back? Awkward, right?
So why are you still doing it in your LinkedIn (or Google+, or Facebook, or Twitter) headline?
I, me, my…
I am glad (and not suprised) you know who you are, but I am here to see what 'who you are' can do for me.
You see your headline should really be all about me.
When I read an 'I, I, I…' headline, I want to connect with you to see what I can do for you.
When I read a 'You, you, you' headline, I want to connect with you to see what you can do for me.
See the difference?
So how do you create that perfect headline that says 'connect with me because of what I can do for you'?
Learn in my post on LinkedIn.
SEO
A great overview of Panda 4.1 Google Leaked Dos and Don'ts. Useful to know what you should and shouldn't do at your site.
We are about a month and a half into the latest Penguin update and it's been a fickle one so far – many penalties, reversals, and reversals of reversals. And… it's still going on.
This is handy: this flow chart may help you find out if your site was hit by Panda or Penguin.
Social Media
Shareaholic: Social referral traffic beats search traffic – again.
Google+ update: You can now pin your posts to the top of your G+ stream.
Facebook is investigating their presence in the celebrity space: the recent poll asked users what apps and sites they use to follow celebrities and whether or not Facebook is the best site for following celebrities.
Twitter launched an improved way to flag abusive Tweets and a blocked accounts page.
Twitter introduced Instagram-like adjustable photo filters on mobile.
Tumblr announced new Buy and View buttons.
YouTube goes from 100+ to 300+ hours of video uploads every minute. Does it mean you should drop video marketing because your competition has tripled? I think not…
Finally. YouTube came to its senses and will now allow us to change our URLs to keep up with our ever-changing businesses. Here's How to Claim a Custom YouTube URL for Your Channel.
PSY's Gangnam Style, the South Korean popmeister, has attracted so many views that YouTube says it had to redesign its view counter to handle it.
On a Side Note…
If you find tremendous value in my Weekly Marketing Skinnies, like thousands of other readers of Traffic Generation Café do, you should consider joining them and sign up to receive the weekly notifications of when a fresh Skinny is published.
Plus, you'll get complimentary access to my "Mommy, Where Does My Traffic Come From?" traffic hacks report and traffic hacks newsletter: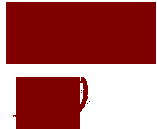 "Ana has a unique insight into running an internet business."
- Yaro Starak, Entrepreneurs-Journey.com
Needless to say, your information is completely safe with me.
See you in your inbox!
Marketing This & That
Forget about Yelp reviews… Google now auto generates and displays a short description of your business in Google Maps based on reviews.
Very interesting… Google hopes to one day replace Gmail with Inbox.
A very useful new addition to Google Drive: Google Drive now lets you edit Microsoft Office attachments right from Gmail.
reCAPTCHA is Google's new way to protect the websites you love from spam and abuse – without the annoying CAPTCHA.
A time-saving new update for Google Calendar: reservations for flights, restaurants and more are now automatically added from your Gmail emails.
For ad publishers: What Affects Ad Viewability? 5 Factors From A Google Study.
Google's formerly paid version of My Maps named My Maps Pro has been merged with free My Maps and all the features have been upgraded to the formerly Pro level.
Firefox 34 is here: Firefox Hello video chat, revamped search, and Chromecast tab mirroring from Android.
Firefox now asks users to change to Yahoo Search as default search engine.
Wow: Yahoo sees big search bump from Firefox deal – share grows from 9.6 percent to 29.4 percent in two weeks, to be exact.
And just in case you missed it from the previous Weekly Marketing Skinny (it'll explain some of the previous news): Yahoo and Mozilla announced a "strategic five-year partnership that makes Yahoo the default search experience for Firefox in the United States on mobile and desktop."
Microsoft announced Clip Art is getting a new source for its images: Bing. The Office.com image library that powered the service in Office has been killed off.
The FTC approved a final ruling requiring Google to refund $19M in kids' in-app purchases.
Great for kids and adult kids alike: have fun in Google's Santa's Village in the countdown to December 24.
Thank You
To all of you who mentioned Traffic Generation Café in any share or form in the past week, my whole-hearted THANK YOU.
Traffic Generation Café would NOT be what it is today without you.
And I am not the only one who thinks that, by the way.
Take a look at the comment Kurt Frankenberg of Shoestring101.com (one of my favorite blogs, by the way) left on a recent Weekly Marketing Skinny: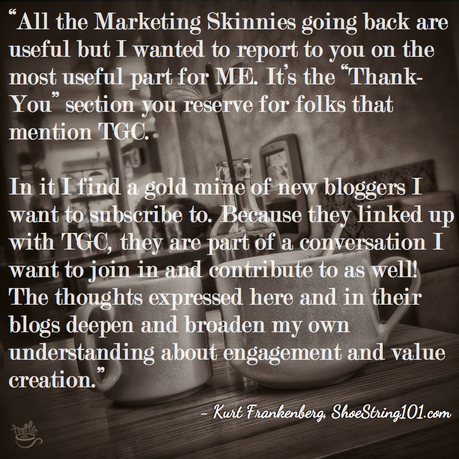 Here are just some of the mentions I came across in the past week:
Best of November: 23 Articles That Are Too Good To Be Missed – Tim Soulo at bloggerjet.com
3 Lessons From Starbucks On Growing A Community – Thomas E. Hanna at blogphoto.tv
Tips Tuesday – Make Habit Forming Products, Better Author Resource Conversion – BlogAid – MaAnna Stephenson at blogaid.net
How Sherryl Perry Made Me HATE My Blog After 90 Days of Blogging! – Jackson Nwachukwu at worthblogger.com
November Engagement Report~18 Awesome Testimonials From Top Bloggers Plus 76K Alexa in 95 Days – Jackson Nwachukwu at worthblogger.com
Why blog commenting is an effective traffic strategy? – Jane Sheeba at dosplash.com
I Just Want To Say A Special Thank You To More Than A Few Special People – Andrew Warner at shadeofinfo.com
5 Reasons Why Thanksgiving Is a Blessing – Harleena Singh at aha-now.com
Friday Catch-Up: Twitter Tweets Its Why into the News! – Lena Ruchko at promodo.com
Beyond PageRank, Blog Power, Content Marketing Today, Speedlink 48:2014 – Francisco Perez at iblogzone.com
#ContentCatchup: Visual Content for Social Ads, Ranking Brands by Love, More – Vinay Koshy at sproutworth.com
Have I missed your mention? Let me know in the comments!
Want to see your name here? Mention Traffic Generation Café in your next blog post!
Subscribe to Stay Ahead
I share a lot of marketing news as well as the best posts I read throughout a week on my Google+ profile.
To read them as they come out and stay ahead of your competition, as well as become a social media star and share the best with YOUR followers (you'd be surprised how much it'll do for your credibility and online presence!), join me there:
You can also subscribe to my G+ feed through your RSS reader of choice; just add the following link like with any normal blog RSS feed: http://tgcafe.it/gplus-feed
To an even better next week,