Don't have the time to read all the marketing news, blog posts, announcements, and other content related to SEO/social media/online marketing published each week?
I've got you covered.
I sift through trillions (well, hundreds) of online publications to stay on top of marketing news that might affect your online business.
Let's start with the news from Traffic Generation Café.
At TrafficGenerationCafe.com
This week, I had the privilege of sitting down with John Lee Dumas of the one of a kind EntrepreneurOnFire podcast.
Topic: The English language myth.
Did you know?…
English is not my first language?
'Ana' is my business nickname and my real name is…?
That you can actually turn your apparent weakness into your biggest strength?
Listen to the podcast here to learn more.
SEO
WOWZA! Going HTTPS/SSL Will Now Give You A Ranking Benefit In Google! Google announced that they are now using SSL/HTTPS as a ranking signal in their Google search algorithm. The signal is incredibly lightweight and webmasters should not go crazy about it, but it is indeed a signal now.
Lightweight or not, Twitter's been abuzz since the announcement. Here's a collection of some of the best tweets so far put together by SearchEngineLand.com.
New GA feature: Google will now allow you to delete Google Analytics properties.
Oops! Google did it again, but this time it looks final: Google Webmaster Tools drops author stats.
Google has released Google News Publisher Center. It should be a huge help for those that provide newsworthy content for the masses.
By the way, you should share this post right now before you forget – much appreciated!
Social Media
Finally: Google+ gets an updated version of the Android app with performance boosts and UI tweaks.
'Like Gate' no more: Facebook will no longer allow Pages to require a user to Like a Page to gain access to content, contests, apps or rewards. The new policy will take effect on Nov. 5, when any existing like gate will be disabled.
More Facebook: looks like Facebook ratings were axed for pages without a physical location. No Address? No Ratings For You!
Have a Pinversation, why don't you? The new 'messages' service allows Pinterest users to send pins to other users (even multiple users) for private conversations.
Twitter has made it easier for advertisers to create and optimize successful marketing campaigns — and pay only for the actions that are aligned with their marketing objectives.
On a Side Note…
If you find tremendous value in my Weekly Marketing Skinnies, like thousands of other readers of Traffic Generation Café do, you should consider joining them and sign up to receive the weekly notifications of when a fresh Skinny is published.
Plus, you'll get complimentary access to my "Mommy, Where Does My Traffic Come From?" traffic hacks report and traffic hacks newsletter: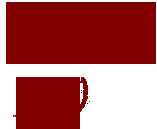 "Ana has a unique insight into running an internet business."
- Yaro Starak, Entrepreneurs-Journey.com
Needless to say, your information is completely safe with me.
See you in your inbox!
WordPress
If your website runs on a self-hosted WordPress installation or on Drupal, update your software now! A major XML vulnerability was discovered, but both WordPress and Drupal have quickly released patches for their applications.
Marketing This & That
Apple is building a crazy, new, gigantic, round-shaped campus in Cupertino, California, and the tech giant just published a new aerial view of the thing Tuesday. Apple says its new digs will be ready in 2016.
A Russian criminal group successfully lifted 1.2 billion passwords and 500 million email addresses from 420,000 websites, Hold Security, an Internet security company said today. (By comparison, 40 million credit cards and 70 million email addresses were stolen from the retailers' servers in the Target data breach in December.) There are plenty of questions how correct this information is (as in 'Did it actually happen?'); I've seen sources go both ways on this one.
Really! A Hudson, New York hotel has an interesting policy for wedding guests: For every negative review left on Yelp, the company fines the bride and groom a hefty $500. You can only imagine the backlash once people got a whiff of this…
Obama signs phone unlocking bill; you now (really) own your phone. This comes 19 months after advocates launched a petition calling for a law enabling consumers to legally unlock their cell phones after their wireless contract runs out.
Thank You
To all of you who mentioned Traffic Generation Café in any share or form in the past week, my whole-hearted THANK YOU.
Traffic Generation Café would NOT be what it is today without you.
Here are just some of the mentions I came across in the past week:
Top 100+ Content Marketing Tools – Kim Roach at buzzblogger.com
Stop Hiding Who You Are on Social Media – Wade Harman at wadeharman.com
Tips Tuesday – Site Performance Webinar, Multi-Plugin Installer, Check Email Pickup – MaAnna Stephenson at blogaid.net
8 Things You Can Do To Get More Shares On Google+ Starting Today – Adam Connell at jplussocial.com
How to write a blog post: The definitive 8,317-word guide your mom will understand – Kevin Duncan at beabetterblogger.com
How To Effectively Use Social Proof To Your Advantage To Convert More Visitors – Andrew Warner at shadeofinfo.com
How to write epic blog posts that rank well – Swadhin Agrawal at digitalgyd.com
How to Save Time Commenting Online (and Keep Your Sanity) Video – Carol Amato at carolamato.com
Have I missed your mention? Let me know in the comments!
Want to see your name here? Mention Traffic Generation Café in your next blog post!
Subscribe to Stay Ahead
I share a lot of marketing news as well as the best posts I read throughout a week on my Google+ profile.
To read them as they come out and stay ahead of your competition, as well as become a social media star and share the best with YOUR followers (you'd be surprised how much it'll do for your credibility and online presence!), join me there:
You can also subscribe to my G+ feed through your RSS reader of choice; just add the following link like with any normal blog RSS feed: http://tgcafe.it/gplus-feed
To an even better next week,