D
on't have the time to read all the marketing news, blog posts, announcements, and other content related to SEO/social media/online marketing published each week?
I've got you covered.
I sift through trillions (well, hundreds) of online publications to stay on top of marketing news that might affect your online business.
Let's start with the news from Traffic Generation Café.
At TrafficGenerationCafe.com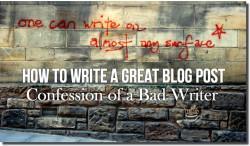 How to Write a Great Blog Post • Confession of a Bad Writer
Great blogs don't happen without great content.
Great content doesn't happen without trial and error.
Writing a great blog post is not about "either you have it or you don't"; rather "if you don't have it, here's where and how to get it"; and that's where this post comes in.
Let me show you how I went from a clueless writer to consistently writing blog posts that bring in thousands of visitors to Traffic Generation Cafe every day – with a step-by-step guide on how YOU can write great blog posts too.
SEO
August 21-22 Google Update?
If you check Mozcast on August 20th and then the other tools on August 21st, such as SERPs.com, SERP Metrics and Algoroo, they all show major spikes on the 21st, whereas Moz shows a major spike on the 20th.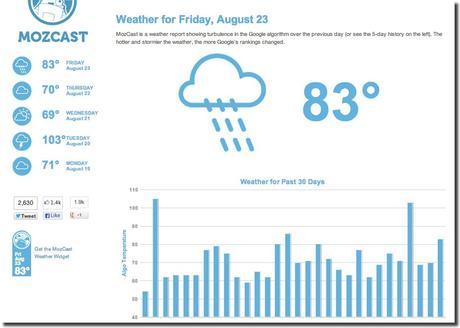 Did rankings change? Was it a ranking algorithm change? Was it a penalty? Was it a user interface change? Not sure. I suspect something major happened to the search results that made these tools spark up, but the forums are not all that noisy.
I checked SEMRush to see if the rankings have changed for Traffic Generation Café and indeed saw a few spikes around that time.

Have you noticed any ranking changes for your site?
More Recent Google Updates/SEO Developments of Note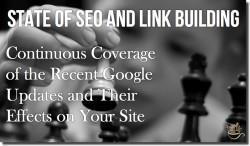 As promised, I've been keeping up with SEO news in my State of SEO and Link Building: Continuous Coverage of the Recent Google Updates that I am planning on keeping updated as Google news come out.
Click here for all the latest SEO news (will open in new tab).
Social Media
Facebook's Embeddable Posts are Now Available to Everyone
The ability to embed FB's posts into your blog was around for a few weeks now; however, it was only available to big brands – until now.

Post by Traffic Generation Cafe with Ana Hoffman.
"Good to Know" Features of Embeddable Posts
From embedded posts you could always "Like" and share, or follow pages and profiles respectively, and click to view the post's comments on Facebook.
Videos in embedded posts can be played directly within your website.
Post
by Traffic Generation Cafe with Ana Hoffman.
Access Embed Codes Directly from Embedded Posts - the "Like Page" or "Follow" button on embedded posts features a drop-down menu that gives you access the embed code. Previously retrieving the embed code involved visiting the post on Facebook.
Facebook has reduced the width of embedded posts viewed on mobile so that they better fit small screens. Facebook has also made the "Like," "Comment," and "Share" buttons larger and easier to tap from a touchscreen.
Hat tip: DashBurst.com.
Facebook Advertisers Now Have Free Access To Shutterstock Images
What it said in the heading. Details.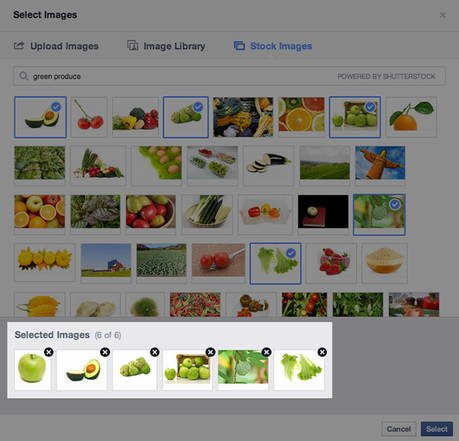 Facebook Updates to Pages Manager App
The latest
updates to Facebook Android and iOS Pages Manager
apps include:
allowing admins, from their mobile phones, to upload multiple photos for a single post,
edit existing Page admins,
and add new admins to Pages they manage,
With Android, Page admins can now tag people in comments and stay up to date on other relevant Pages in Page Feed,
with iOS, admins can now create new Pages and events.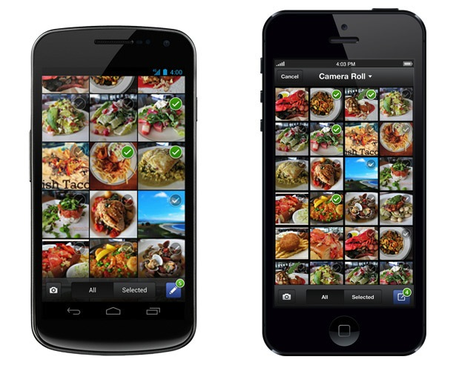 Buffer Has Added Google+ Pages
To make use of the feature — which is in 'early access' phase — users connect their Google+ Page within Buffer's Web-based dashboard by visiting bufferapp.com/get-google-plus.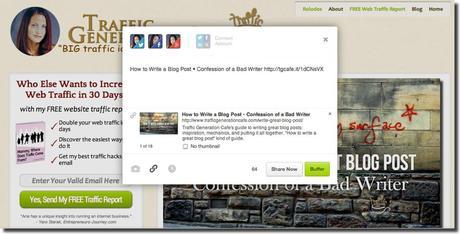 Translate+: Posts And Comments Can Now Be Translated Within Google+
Integration of Google Translate onto Google+ posts and comments will allow users who are viewing content different from their language preferences to translate the content.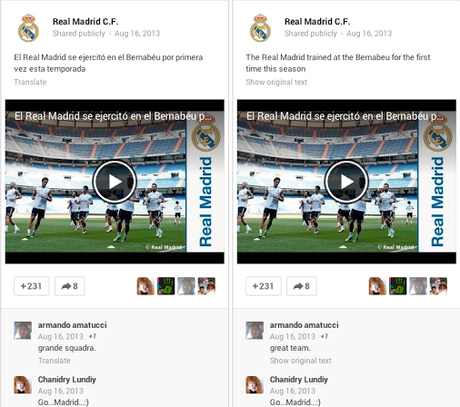 Google+ users will view a "translate" button underneath content that has been posted in a foreign language.
Make YouTube Videos More Interactive
I was sold on YouTube annotations when I saw this creative video from the Moones band where you can choose HOW DRUNK the band is while playing a song (not endorsing getting hammered to go viral by any means though).
If you are into YouTube (and you should be) and would love to make your videos more interactive (and you should), here's an excellent and very thorough guide to making your YT videos more interactive with annotations
Ultimate Guide to Making Your YouTube Videos Interactive - Nick Scheidies at IncomeDiary.com
I especially like the fact that you can update your older videos with new information through annotations.
How to Monetize LinkedIn
LinkedIn is not my social media platform of choice. Maybe because it's the only one my husband chooses to use – it makes me think my target audience is not there.
All jokes aside though, I have a feeling I am dead wrong on this one. Especially now that I've read Kristi Hines' (whom I have an enormous respect for) post 45 Ways To Make Money With LinkedIn.
In the post, Kristi exploses ways you can use LinkedIn to make money online by growing your mailing list, selling products, offering services, finding advertisers, increasing book sales, promoting affiliate products, and getting hired for your dream job.
LinkedIn Launches University Pages to Hook High School Students
In order to provide high school students this much-needed information on career prospects, LinkedIn is launching University Pages.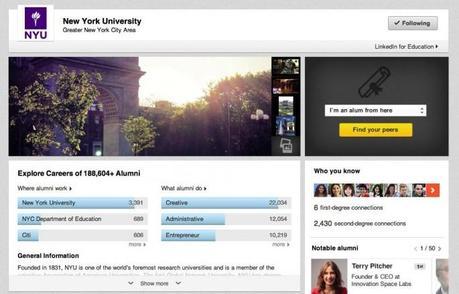 As of now, it has allowed 200 universities to launch their Pages, including INSEAD, New York University, University of California San Diego, Fundação Getúlio Vargas, University of Michigan, Villanova, Rochester Institute of Technology, and University of Illinois, and thousands more will be given access to their University Pages in the coming weeks.
Marketing This & That
Google Dictionary Definitions Improve
You may be familiar with using Google to find definitions, like [define fortuitous] (I wasn't until now).
This feature was recently updated on google.com on desktop and mobile to give you more information about these words beyond just their definition.
Now you'll also:
see sample sentences that highlight how the word is used, as well as synonyms.
If you tap the microphone on your Google Search app, you'll hear answers spoken back when you ask questions like "What's the definition of fortuitous?" and "What are synonyms for fortuitous?"
In addition, try translating words to one of 60+ languages directly from the box. When you select a language, future definition searches will consistently provide a translation to that same language.
Google's New Helpouts Now Taking Applications
This looks interesting.
Google Helpouts will allow for users to pay for a specific time frame of video consulting from willing Helpout helpers. While it is just a simple landing page with the opportunity for users to sign-up for a registration, but the pictures definitely do the talking.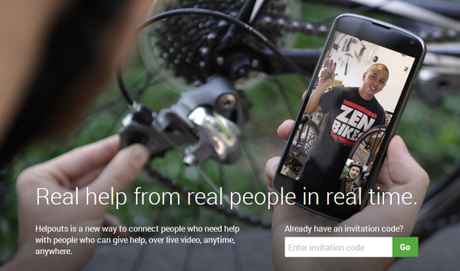 From bike repair to yoga or cooking, users in a bind can quickly choose to ask an expert and pay for that time. The page has an invitation request and allows those with invitations to log on. The page also states:
Helpouts isn't available yet, but we're currently inviting people with expertise across a number of topics to be able to offer Helpouts when we go live — and to make money sharing their skills and knowledge with the world.
For more information or to ask for an invite, head to the new Helpouts page.
Hat tip: MarketingLand.com
Yahoo Topples Google in Web Traffic Numbers
Yahoo surprisingly moved past Google as the top Web property during July according to comScore. 
This is the first time Yahoo has outpaced Google since May 2011.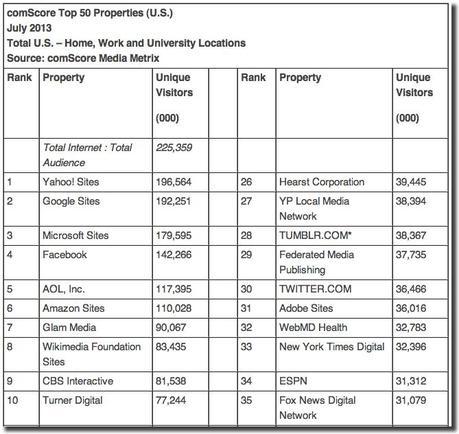 Of course, Tumblr traffic will also fall under "Yahoo! sites" at this point.
Curious to learn more about Yahoo? Read:
No Henry, you need to get real about Yahoo. Here are the facts - Om Malik at GigaOm.com
Google Glass Won't Cost $299 & Won't Be Sold at Best Buy Next Year
Google's Chris Dale, part of the Google Glass communications team, put at least some of the speculation about when Google will start selling Google Glass to the public, where it'll be sold and how much it'll cost to rest today on Twitter.
He didn't reveal how much Glass will cost or how Google will sell it; but he did say where it won't be sold and what it won't cost.
Google Glass not coming to Best Buy in 2014… oh, and it won't be $299 either. #factcheck

— Chris Dale (@cadale) August 23, 2013
That tweet is partly in response to a rumor that Robert Scoble spread earlier this week, where he said that a "source" had told him that Google would be leasing 6,000 square feet of space in Best Buy stores next year to sell Glass to the public.
Story source.
Marketing Tool of the Week
WordTracker's New Free Keyword Tool
Are you wondering which keyword tool to use now that the Google keyword tool is being retired, with parts of it having already been combined with the Adwords Traffic Estimator to make the Google Keyword Planner?
WordTracker released a major update to their Free Keyword Tool - their free tool now works more like the paid version of WordTracker.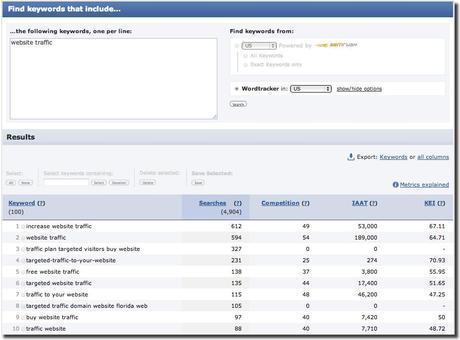 You can get instant access to the free Wordtracker by just entering your email and choosing a password. It's as simple as that.
If you are wondering what I personally use for all my keyword research, rank tracking, link tracking, etc., it's SEMRush – the tool the paid version of Wordtracker uses. Can't live a day without it; it's that good.
Wordtracker hat tip: Lynn Terry.
Thank You
To all of you who mentioned Traffic Generation Café in any share or form in the past week, my whole-hearted THANK YOU.
Traffic Generation Café would NOT be what it is today without you.
Here are just some of the mentions I came across in the past week:
Creating an effective link post #blogging – Sarah Arrow at sarkemedia.com
HOW do your Comments Create Value? – Kurt Frankenberg at shoestring101.com
Marketing Day: August 21, 2013 – Matt McGee at marketingland.com
How to add value to your readers – Iain Robson at marketingyourfarm.com
Are You Afraid To Link Out To Other Sites? – Kelly McCausey at solosmarts.com
Fetching Friday – 21 Marketing Links – Kristi Hines at kikolani.com
34 Strategic Ways You Can Use Pinterest to Market Your Book and Your Author Brand – Kimberley Grabas at yourwriterplatform.com
Why Schema is the Future of On-Site SEO – Sean Si at seo-hacker.com
The Best WordPress Theme Framework – Genesis vs Thesis – Mitz at letsbuildwebsites.com
Phenomenal Social Media Stats! #StaceySuggests – Stacey Myers at staceymyers.com
Get Twitter Followers – Like a Rockstar – Ashley Faulkes at madlemmings.com
More On Disavow, Google Authorship, PageSpeed, Twitter OAuth, Speedlink – Francisco Perez at iblogzone.com
Have I missed your mention? Let me know in the comments!
Want to see your name here? Mention Traffic Generation Café in your next blog post!
Subscribe to Stay Ahead
I share a lot of marketing news as well as the best posts I read throughout a week on my Google+ profile.
To read them as they come out and stay ahead of your competition, as well as become a social media star and share the best with YOUR followers (you'd be surprised how much it'll do for your credibility and online presence!), join me there:
You can also subscribe to my G+ feed through your RSS reader of choice; just add the following link like with any normal blog RSS feed: http://tgcafe.it/gplus-feed
To an even better next week,

Please share on Google NOW