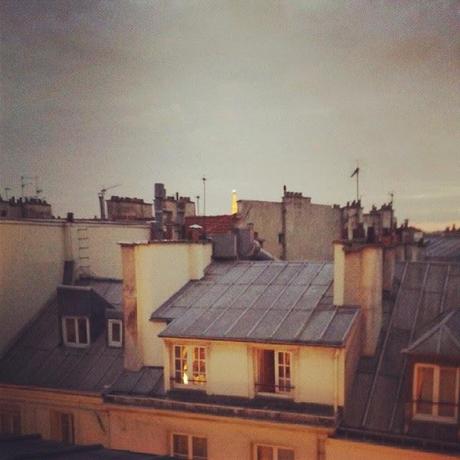 Last weekend I hopped on the Eurostar train & spent 48 hours or so in Paris.
I love Paris but know I couldn't live there.It's not my most favorite city in the world....it is, however, the most beautiful....the sheer grandeur & elegance of the buildings, the gorgeous squares & parks & the wide boulevards never fail to overwhelm & impress me.
It's a wonderful city for walking....along the Seine, through the Tuileries Gardens on a Sunday afternoon, visiting the flea market & exploring the various arrondissements, you truly never tire of it.
We rented this apartment, which I would happily recommend, it was a great location....very steep stairs but it had a view of both Sacre Coeur & the Eiffel Tower from the rooftop terrace.