Love pastel dresses this season…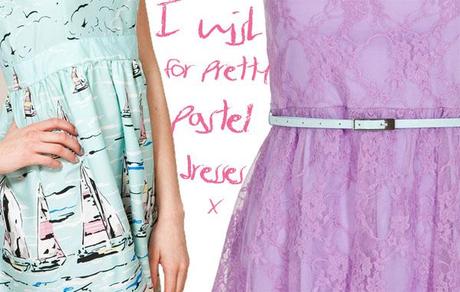 Just like the coloured jean trend, pastel dresses are also big for the upcoming spring & summer season. Think mint greens, baby blues, candy pinks……you name it. Pastels are a must in your wardrobe this coming season! And girls everywhere are falling head over heels in love with the pretty pastel dresses here at Republic!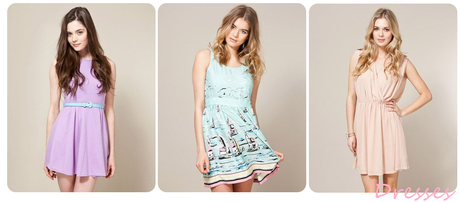 Pastel dresses are a must for spring – we currently have a lot of lovely styles to offer to get your pastel fix! The Miso color block dress is a bargain at £25.00 and it comes in a variety of different  pretty shades. And at that price, you can pick up a few to create  fabulous spring/summer collection.
If you want to be a bit more adventurous with the pastel dresses trend, mix some prints in your wardrobe and kill two fashion birds with one fashion stone!  Check out this gorgeous Boats dress by Miso which is also at the fab price of £25.00! How cute are the little boats!
Throughout the spring season you may have a few special occassions to attend so you're going to want to get yourself a pretty dress! I love this Angel Eyes swing dress. The pastel peach shade is gorgeous and the floaty chiffon material is so flattering, again under the £25 mark this dress is such good value!
If you're not blown away by the pastel dresses but you still want to add a bit of the pastel trend into your 2012, make sure you check out these alternatives to the pastel dresses trend!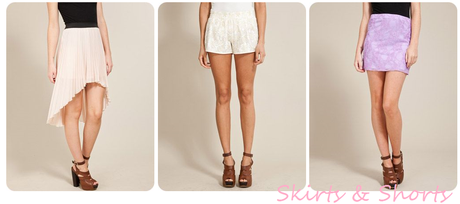 This  Miso pleated chiffon skirt, is a very versitile piece that could be worn during the day with a slouchy oversized jumper and then dressed up in the evenings with heels and a nice fitted body top! I think its gorgeous, and I love the pleats!
For ultimate feminitity you could pick up these gorgeous lace shorts from Miso. They would look stunning paired with a pastel pink top and wedges for the warmer months ahead, and if its still a bit chilly, I think they would look great with tights too! Sticking with lace, if you're more of a skirt girl than shorts, we have these lace skirts from Miso avaliable in a range of pastel colours which would be great to incorprate the pastel trend into your wardrobe!
Will you be adding some pastel looks in your wardrobe? Let us know in the comments!
Leanne