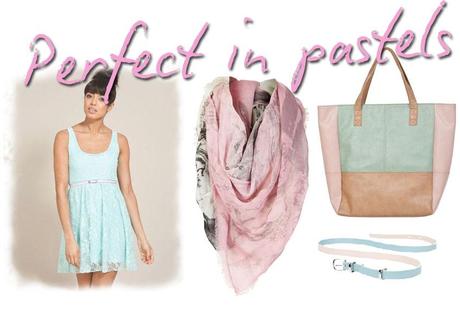 A hot trend this spring and summer is pastels. The pretty pastel trend is popping up everywhere - on your clothes, shoes, and accessories – and there's no reason to say no to adding a bit of that pastel trend perfection to your day to day outfits. Admittedly, the pastel trend is more of a girly choice so here are some items I've picked for you fashionistas out there.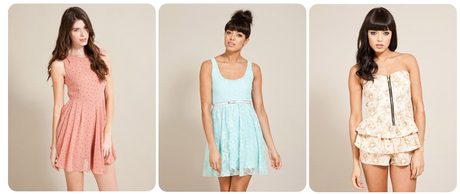 You can't dip your toes into the pastel trend and not own at least one dress from it! I love this Glamorous Spot Chiffon Dress - it's gorgeously girly and such a flattering shape. I love that it is chiffon material as it means it will be perfect for spring or summer weddings!  If you follow us on Facebook then you may have already eyed up this beautiful Miso Lace Dress. Avaliable in a fab range of pastel shades, you may as well pick up more than one!  Finally..well yes it does make me feel a little cold looking at this Miso Zip Font Playsuit , but it's just so pretty. The  floral print is lush and you can wear it with some tights and a chunky knit cardi while its still a bit chilly outside!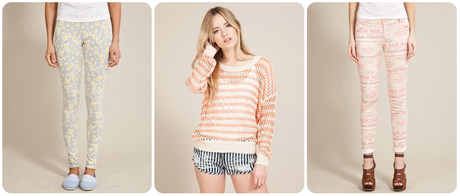 Bearing in mind that it is still February and it's cold outside, you could pick up some of these wamer items but still weave the pastel trend into your wardrobe?  For the legging lovers out there we have these cute Soul Cal Dasiy Leggings which would look fab paired with a nice floaty shirt and some  cute ballet flats. For those of you still holding onto your winter warmers this Soul Cal Deluxe Tape Stripe Jumper could be for you. The candy coloured stripes are gorgeous and I love the slouchy fit.  All you Aztec lovers out there, do not fear! We have these pastel Soul Cal Deluxe Aztec Skinny Trousers for you!  Combining the two trends!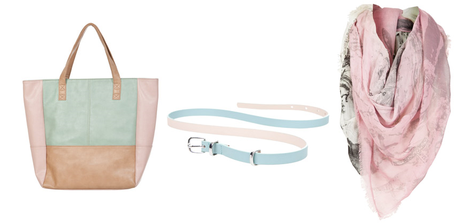 If you don't want to splash the pastel trend around too much then you can always do it subtly using accessories . I love this Miso Shopper Bag.  The colours are gorgeous and it's so big! Perfect for your daily essentials (or perhaps a school/uni bag to carry your books!)  You can always jazz up with belts or scarves, the Miso Skinny Belt. and Crafted Chandalier Scarf are my top picks on the site at the moment. The perfect way to add some pastel trend chic into your wardrobe!
Will you be sporting the pastel trend this season?
Leanne x
Blogger