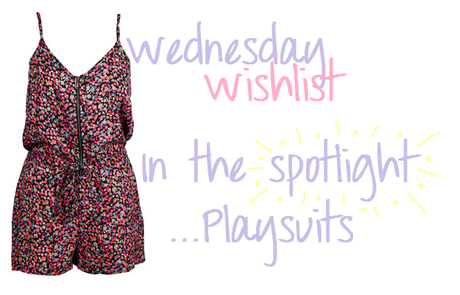 YAY! Summer is finally here, out comes the suncream, the BBQs, the ice cream and of course the summer fashions! I love playsuits. There are some times when you cant decide whether the occasion requires a dress or if you can go for a bit of a more casual look with a pair of shorts! In this heat deciding what to wear can be an absolute nightmare! When faced with said dilemma I reach for a trusty playsuit.
The fab thing about playsuits are that they are suitable for all kinds of events! Whether it be a day down the park with friends, popping around for a family barbeque or maybe something more formal like a wedding or a day a the races. I am currently loving this gorgeous Vila Fulu playsuit and figured I would show you one way to style it if you are going out for a bit of a more formal event.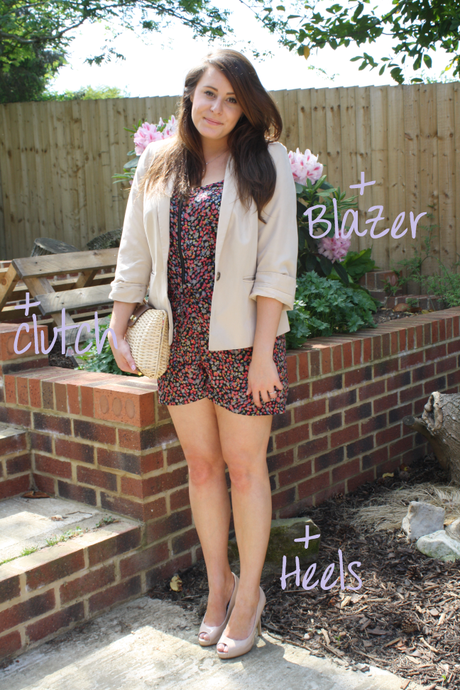 My top tip for dressing up  a playsuit for a special occasion…. less is more. You don't need to go overboard. Just by adding a few key pieces here and there, you can create a great polished look. Here I have simply added a blazer jacket, a quirky clutch bag and a pair of heels and I'm ready to go to attend a wedding or a day at the races!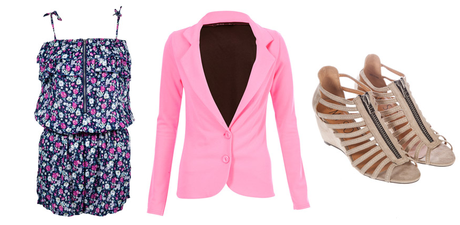 I'm loving prints at the moment so this Shikha floral playsuit is right up my street! Pairing it with the neon pink Miso blazer jacket really makes the pink flowers on the playsuit stand out! I've kept the shoes neutral as not only do neutral coloured shoes elongate your leg (bonus!), but the wedge heel on these Miso Caged zip wedge sandals ensure that dancing will be easy!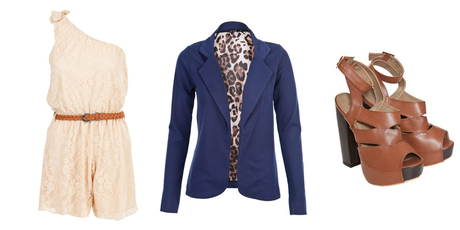 I love a good neutral and navy palette! This belted lace playsuit from Miso is gorgeous! I do love that it comes with a tan belt! The navy leopard lined blazer also from Miso is a staple in any girls wardrobe, you can wear it with so many outfits! As Gok would say.. it should be part of your capsule wardrobe! I do love a good chunky platform also so these tan ones are a great final addition to this outfit!
We have plenty of playsuits to suit everyone online and in store at the moment, so what are you waiting for, go snap up a new one to add to your summer wardrobe!
Leanne x
Blogs at Leanne-Marie.