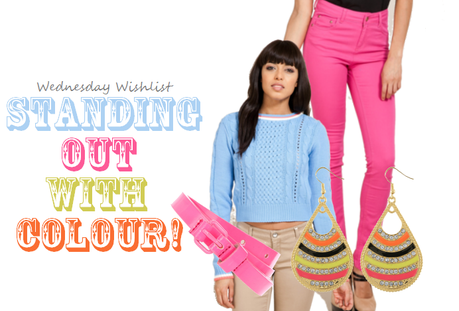 Colour is BIG this season and everyone is falling in love with coloured jeans! There's a huge selection of coloured skinny jeans and brightly coloured denim to brighten up the boring wardrobe.  Do you need a splash of color in your life?  Take a look at the gorgeous coloured jeans trend at Republic!
You can apply the coloured jeans trend to your wardrobe in many different ways depending on how brave you are! At Republic, you'll find plenty of items to suit all styles and tastes; whether it's candy colours or bright neons, the coloured jeans collection is just delicious. And perfect for spring/summer.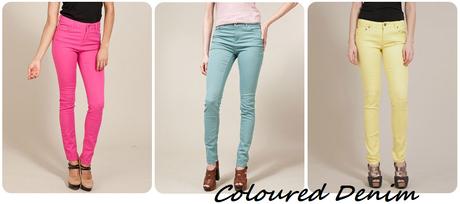 Coloured jeans are so on-trend right now!  If you love coloured jeans and summer brights then make sure you take a look online todaty.  These Miso Skinny jeans in bright pink are so eyecatching! This means you can keep the rest of your outfit so simple when wearing these; they do all the talking! Throw on a white tee, black blazer and some heels and you are good to go! If you wanted to tone it down a little and still embrace the colour, you could always go for pastel shades like the pastel blue Miso jeans or the Only low rise pastel yellow jeans!
Pastel colours are breaking their way into the world of coloured jeans and are perfect for achieving the super-feminine look! From baby blues to powder pinks, you can get the sweet, cute candy look with coloured jeans and a pretty top.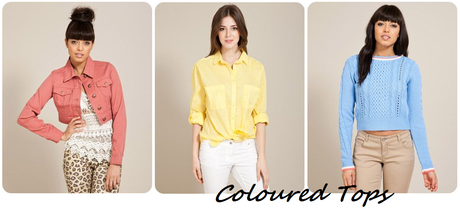 If you dont want to go down the jean route, you can always go for the miso denim jacket instead (in a lovely pastel peachy pink shade). It is getting slightly warmer so there's no harm in shopping for your spring jacket now! Another option would be to go for a coloured oversized shirt like this one from white label. I feel they always look fab with leggings and ballet flats for a cute daytime look.  Finally, you cant go round with a cute knit just like this pastel blue cable knit jumper from Soul Cal.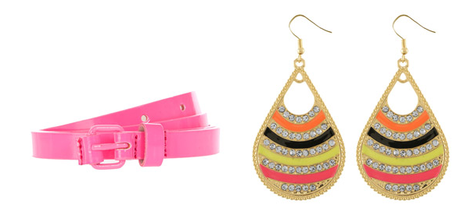 If you really want to start adding color into your outfits but dont want to dive in head first you can start out with accessories – there's a lot of beautiful jewelry pieces and accessories to start you off.  My personal faves are the  Miso Enamel & Stone Neon Earrings and the  Miso Neon Skinny Belt. Both under a tenner! Bargain!
So what will you buying to add some color to your wardrobe and stand out in the crowd? Let us know in the comments!
Leanne