Beauty Tip of The Week
---
A NOTICABLE BRUISE CAN BE COVERED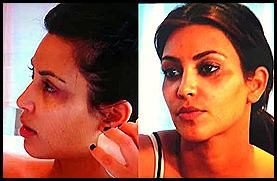 Usually when you get a bruise, especially if its not on the face you don't think of trying to cover it up. I don't at least. Plus I get bruises all the time, I am a little clumsy but I swear I feel like they come out of no where sometimes.
Have you ever had a bruise on your face and thought "oh well, hopefully this fades quickly'" Or do you try and cover it up with makeup? I've tried before but only to have it look more noticeable. Kind of like covering up a pimple with the wrong color makeup. Well, you really can effectively cover up any bruise as long as you understand color correcting.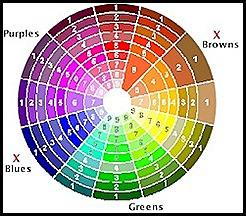 This is when the color wheel is handy and you'll need a palette that's made for color correcting with a range of shades that will hide any bruise, one like Make Up Forever 5 Camouflage Palette. Then you have to figure out the primary color of the bruise and then offset it with the opposite shade (so if it's a reddish color use green, blue, yellow etc.). Then top that with a concealer that matches your skin tone and finish with powder. You should have concealed it enough where you're not embarrassed to leave your house. Not saying this will make the bruise look invisible, but it will make it a lot less noticeable.