Hey Everyone! So we're already on the letter Q in the ABC Nail Challenge I've been participating in. I can't believe we only have 9 weeks (letters) left of this challenge, I don't want it to end! Anyway for this week I used Queen of Beauty by Sinful Colors.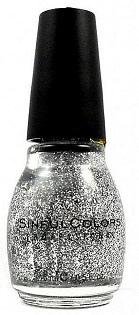 I knew the letter Q was going to be a challenge, at least for me anyway. I don't know of any nail art associated with Q and I'm not that creative too come up with something else. So I looked through my collection and found only one color that began with Q. Queen of Beauty  is a silver glitter topcoat. I call it a topcoat because the glitter is pretty sparse but you can use it alone like I did on my accent nail, it just takes a few coats.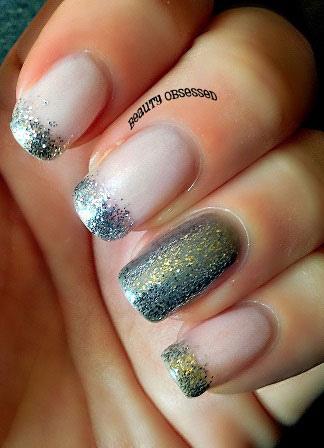 I thought this color would look nice with a really pale pink so I used one of those pinks that come in a french manicure set. Normally you would only use one coat if you were going for the traditional french mani but I used 3 to make it more opaque. Then I used NYC Matte Me Crazy over the pink, I thought the matte finish might give a nice contrast since the glitter is so shiny. I know it's hard to see in the pictures.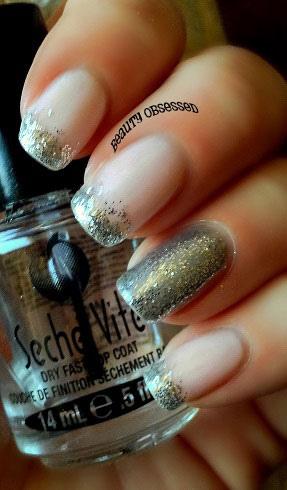 As you can see I used Queen of Beauty on the tips except for my accent nail, that is 3 coats of just Queen of Beauty.  Instead of using the brush from the bottle I used a flat nail art brush and I think it helped in spreading the glitter evenly. You guys know how this kind of glitter is hard to work with sometimes.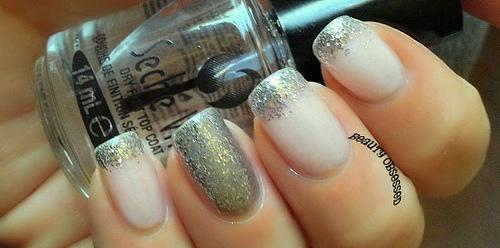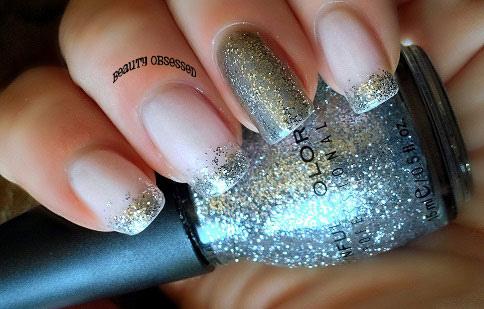 Unfortunately this mani only lasted 4 hours because the pink polish started to chip and dent. That's the one thing I don't like about using matte top coats, they don't last as long. They need to come out with a matte no-chip top coat, that would be genius! I'm going to go check out what everyone else did this week :)
Click the links below :) Follow via GFC Follow me on Twitter Like my Facebook Page Follow me on Bloglovin