Beauty Tip of the Week
Hey Dolls, I know it's been a while since I posted my Wednesday Beauty Tip of the week. To be honest, I started to run out of tips! lol, I posted a new tip every week for almost a year. I didn't want to post tips that weren't helpful or that you already knew about. So I figured it would be better to only post a tip of the week when I found a new one. Hopefully I will have new tips more often for you guys. 

I'm sure we all clean our makeup brushes once a week..right? lol. I would be lying if I said I religiously cleaned mine every week. I should but you know how it is. I do deep clean them once a month and I'll use elf's cleaner to spot treat them every so often. I usually use just baby shampoo and water when deep cleaning but I recently came across this little recipe and tried it. I have to say my brushes came out a lot softer than usual not to mention very clean. Try this mixture next time you clean your brushes.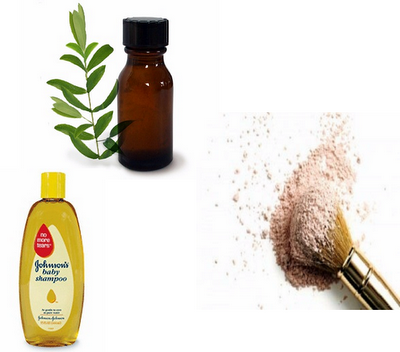 In a bowl mix: 1 cup of warm water  1/2 teaspoon of tea tree oil small drop of baby shampoo Swirl your brushes in this mixture, rinse and let air-dry.