Beauty Tip of the Week
Homemade Stand Saver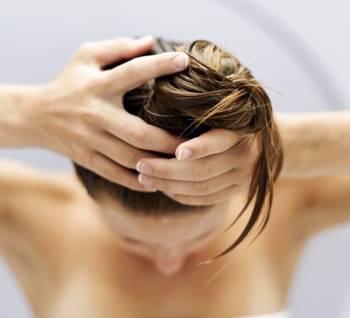 Here's a fun DIY recipe I found in this month's issue of
Self Magazine
for you to try if you have dry or frizzy hair, or if you want to give your hair some extra silk and shine. 
Ingredients:
3 tbsp of Jojoba Oil 3 drops of Lavender Oil 3 drops of Chamomile Oil
Mix ingredients
together and apply to scalp with fingertips. Massage well for 1 to 2 minutes, then wrap hair in a wet towel and let sit for 20 minutes. Then rinse thoroughly. 
Jojoba Oil is almost identical to the skin's sebum (the stuff that our glands secrete to hydrate our hair and skin) so it's great as a post winter reviver. Plus naturally soothing lavender and chamomile oil will calm your abused scalp and hair. 
Click the links below :)
Follow via GFC
Follow me on Twitter