Beauty
Tip of the Week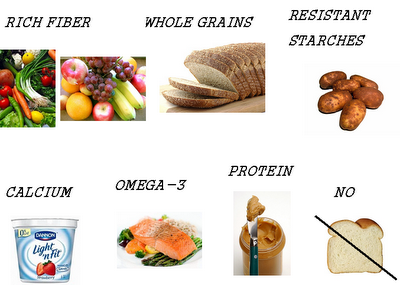 BODY SHAPING FOODS
I'm sure a lot of you have heard of Zumba, it's become one of the most popular fitness classes in the world. I've been wanting to try it for a while now since I've so many great things about it. For those of you who have never heard of it, "
Zumba is a high-energy program with motivating music and dance drawn from salsa, meringue, and other Latin steps and free-form styles".
I bought the book,
Zumba Ditch the Workout, Join the Party! The Zumba Weight Loss Program
 and it's such an informative and motivating book! A few of my friends and myself went to a few classes already and have started one of the diets in the book. I thought I was gonna be horrible at it and embarrass myself but that was so not the case. It was so much fun plus I was dripping sweat by the end of the class. It's safe to say I'm pretty much obsessed with Zumba now :) 
Besides the two classes I attended I have some of the DVDs that I've been doing almost everyday. It's only been two weeks and I've lost nine pounds!. So if you ever thought of trying it but wasn't sure if it would work or you'd like it, it does work and you will like it. You don't have to be a pro dancer or even a good dancer to do this either. Believe me, lol, I'm talking from experience. 
There was a chapter in the book that I thought was pretty interesting and wanted to share it with you.  There are actually foods that have been shown in scientific studies to target certain parts of the body, such as abs and thighs and remove fat from those areas as well as the rest of your body. I had no idea but I also am not too knowledgeable when it comes to health & fitness. 
This paragraph below is straight from the author of the book and founder of Zumbu,
Beto Perez
: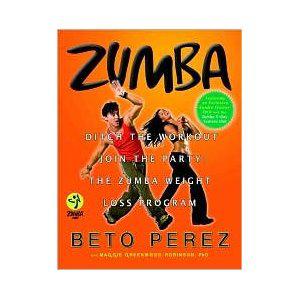 "Regular exercise definitely changes your body shape for the better. But did you know that certain foods have a direct bearing on where you carry fat and muscle on your body? It is a fact: researchers have discovered that there are foods that can actually affect your shape, plus promote overall weight loss. For example, a number of foods target, and reduce, fat around the waistline; other foods target the lower body. You need  a combination of aerobic and resistance training to build a strong, attractive body. Using these foods to enhance body shape is what we at Zumba Fitness call "targeted dieting".
 Here's a list of some bodyshaping foods and how they work for your body.
-Fiber Rich Foods-
  Fiber helps reduce thigh fat when daily fiber levels average 26 grams. Ample fiber helps escort excess estrogen from the body, partly responsible for laying down fat on the lower body.
-Omega- 3
  Fats in fish help reduce the size of fat cells in the body
-
Monounsaturated Fat
Olive oil, canola oil etc. Helps to prevent body fat from congregating around the    waistline
-Protein
Fish, poultry and lean meats. Ample protein in the diet preserves lean muscles for a more efficient metabolism and better overall fat-burning;
-Resistant Starches
Beans, potatoes, legumes etc. Contain a unique type of dietary fiber that resists digestion. By replacing some of normal starch with resistant starch you burn up to 25 % more fat over the day
-Calcium-rich foods
Accelerates fat loss, particularly in the midsection bc without enough calcium the body produces a hormone called calcitriol, which sends a message to the fat cells telling them to store rather than release excess fat.
-
Whole grains
Have been shown in research to reduce abdominal fat and overall body weight, whereas calories from refined grains (like white bread) tend to settle at the waist.
-Soy foods
Contains compounds that counter the action of fat-storing hormones in the body to prevent weight gain.
Pretty Cool, huh? I thought it was and if your trying to work on a certain area of your body, incorporating those certain types of foods can help! I know this isn't one of my usual "makeup" tips of the week but it does have to do with beauty and it's something I've been really enjoying.
Have you ever tried Zumba before or wanted to? I would love to know what you thought about it!
Click the links below :)
Follow via GFC
Follow me on Twitter