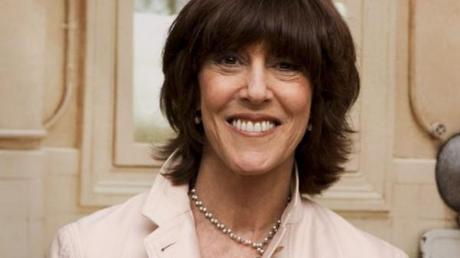 I would like to take this moment to say RIP to Writer/Director Nora Ephron who has passed away at age 71. She has lost her battle that she fought for six years after being diagnosed with the blood disorder myelodysplasia. For those unfamiliar with her work she was nominated for an Oscar three times for writing Silkwood, When Harry Met Sally…, and Sleepless in Seattle. She was directed You've Got Mail and most recently Julie and Julia. It can be argued that she was the most prolific Romantic Comedy writer of our time.
In my continued attempt to be a better community player, I have complied another six links of posts you can't afford to miss.
Check out some of the best from the past week:

Stevee from Cinematic Paradox has made it to her 900th post. Congrats Stevee! She has also passed on some words of wisdom we could all afford to use.
I'll Have What She's Having. One of Hollywood's most famous quotes. Did you know Nora Ephron was responsible for that? Nikhat over at BeingNormaJeane gives her own send off to the great Writer/Director.
Scott over at FrontRoomCinema had a chance to see the NC-17 rated, Killer Joe. He says Killer Joe is challenging, intriguing and very provocative. One of the best films of the summer thus far.
WordPress or Blogger? Self-Hosted? Go over to I Love Film and help Pete make a decision. I'm firmly in the WordPress camp for those wondering.
DirtyWithClass has joined the 100 movie facts about me bandwagon. Go check out his list.
Welcome back Love and Squalor! They have some new articles up over there, but the one I found the funniest was their review for Rock of Ages.
Like what you see here? Well there are other fantastic blogs part of the LAMB network! If you'd like to learn more about becoming a LAMB, visit [http://largeassmovieblogs.blogspot.com/]. Please feel free to sign up for email updates from us.