In order to be a better community leader, I've decided to open up a new weekly post highlighting the stories you can't miss in the LAMB blogging network.
Check out some of the best from the past week:
Cinema Sights climbs into the Hunger Games with his latest review.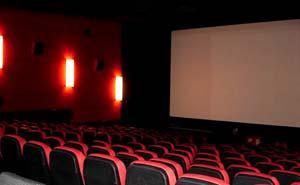 Vern goes through his favorite movie openings of all-time. Are yours in there?
Check out this list of incredible cinematic scores from Fernby Films.
Is Prometheus a victim of too much hype? Scott from Front Room Cinema investigates.
Flixchatter feels the same way I do. How does Kristen Stewart keep getting work?
and finally…
Stevee from Cinematic Paradox tips her toes into French New Wave with The 400 Blows.
Want to be included in next Wednesday's links? We want to hear about your posts! Let us know and we'll include yours for sure.
Like what you see here? Well there are other fantastic blogs part of the LAMB network! If you'd like to learn more about becoming a LAMB, visit [http://largeassmovieblogs.blogspot.com/]. Please feel free to sign up for email updates from us.