In previous articles I talked about the importance of hiring a professional wedding planner and consultant. These pros can help ease the stress of planning the dream wedding day, manage and contract all sub-contracting professionals, also negotiate the best deals and rates to hire wedding services.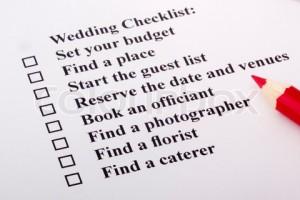 I was asked what is the importance of checklists if you hire a planner?
Without hesitation, a pro wedding consultant works round the clock around your schedule, wedding theme, wedding budget, and most of all your desires.
In my previous article on "event planners interview"I magnified the importance of developing a plan and a sketch of what you want to have for your wedding day. Wedding planners work with your desire and plan around the theme you create. It is vital to set up a wedding concept.
Knowing what you need for the wedding theme, prepares the wedding planner to help creating the checklists.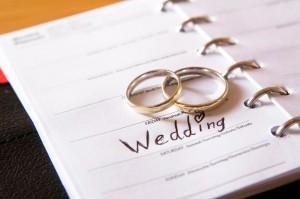 CC: Image Source
What are the wedding checklists?
Planning a strategy of a step by step list of tasks to be completed until the wedding night ends. This list is created by the wedding planners based on the bride and groom's wishes, dreams, budget, culture, religion, number of guests, season, location, and the theme. The planner will make a copy of this list in detail, providing solution, methods of approach, and the strategy for each step and hands it to the bride and groom or their representative, in this case one of bridesmaids is in charge to follow up with every step and its development.
Consider the wedding checklist as a business plan and the wedding planner playing the role of a business planner consultant. Before any business takes shape and operate, the owners sketch their ideas and make their goals of what they want to achieve, based on many factors of location, budget, demographic, and the service they are providing. A wedding Checklist is no different than a serious business plan. Except the wedding is a business for one night which will not repeat itself and must make the best impression and memories for years to come.
In my article "Planning a wedding from start to finish" I provided a sample checklist of what a wedding requires. The first step on the checklists is to hire a qualified consultant and professional wedding planner regardless of the fees and the cost because at the end it pays for itself.

Don Zilleri
Don Zilleri is an author and researcher. He is specialized in business marketing, development and is a small business owner. He learns as he writes by researching and interviewing experts and professionals in many categories and topics. Join him in Facebook and become part of his pro network in LinkedIn All Don Zilleri's article's authored exclusively for BidsByPros.com All rights reserved. If sharing, credit Bids By Pros in article source.