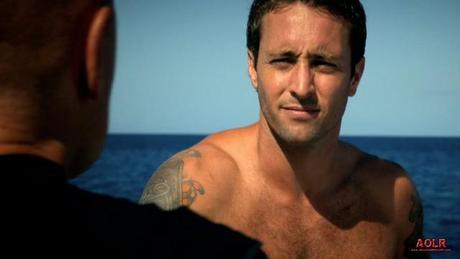 Steve and Joe pre-dive from 2.04 Mea Makamae (courtesy of AlexOLoughlinRocks.com)
Some of you know that here in Vermont, I am in a Teaching Apprenticeship Program getting my endorsement as an Education Tech Integration Specialist.
Because of this, my time has been fully taken up being in the field working with my students and mentors while compiling a Teaching Portfolio.
So, every now and then for the next 7 months I need to take a break from the podcasts. I still have a really exciting one almost finished which I did a few weeks ago with @WendieJoy reviewing "Kameʻe." This is when Wendie and I also talked a bit about my role as a Production Assistant on the show last July and August in Hawaii.
That one will be edited soon so keep checking back for updates here and on my Facebook page. Right now,  I will have to cut back on the reviews weekly for a bit.  Please don't worry; I will return as time permits and post whenever I can.
Please feel free to leave comments in the mean time about any new or old episodes, and I'll be sure to read and comment on them. I really appreciate your time being fans of  my little podcast!
Much Mahalo and Aloha!
Dana In Vermont  @WEBSouffle