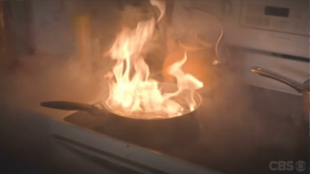 Danny's Frittata Flambe'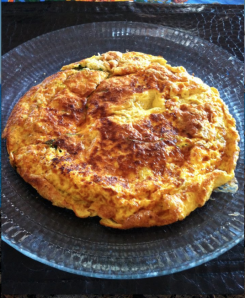 WEBSouffle's Frittata sans Flambe'
Click PLAY above to hear the latest Hawaii 5-0 Podcast!
WELCOME back to WebSouffle's Hawaii Five-0 podcast! This week  teacher and blogger of the 'Five -0 Redux' , Wendie Burbridge and I talk about Episode 17 of this season, entitled, "Kupale" and translated as "Defender" by CBS.
This week we besides burnt Frittatas we will talk about:
-Weird Hawaii weather & Vog
-Wendie's fascinating insights into Hawaii history -Including:
King Kamehameha's Nakoa warriors & their battles

The Hawaiian martial art called Lua

The Pali Lookout's origins

Hawaiian Tattoos
-The SHOW WE LOVE is BACK! We run down the List:
The fun, the Ohana, the Bromance, the Crazy, the Carguments, Gracie, Gabby, Kamekona

Swimming Danny  (not to mention a slob and a bad cook)

Guest Stars: Apolo Anton Ohno as a bad guy, & Shane Victorino as a Company Team-builder

The brilliant writing

Plot, action, love and humor
-The Danny/Gabby arc
-WEBSouffle's theory on where Danny lives now.
-A little about next week's exciting episode starring Scott Caan's Pop, James Caan and Dennis Miller entitled "Leiko" (Radio)
We also recommend you navigate to our friend Officer808′s great Five-0 Undercover blog where he writes a funny and informative review of this episode entitled, "Things We Learned About Hawaii from Hawaii Five-0 Episode 216, 'Kūpale.' "
Please enjoy the podcast and don't forget to tune in again next week. We welcome your feedback here on the blog at Alohavermont.com. If you haven't yet done so, please become a Fan of the podcast and get the latest updates by "Liking" our Facebook page!
Much Mahalo and Aloha until next week!
@WEBSouffle