Weather Alert – Time for those Winter Boots Again!
We all thought the cold weather was gone and I personally got over-excited to get my pumps and loafers out of my wardrobe! But alas, the wintery, crispy-cold air is back and although nobody likes it, there is one thing that will keep us merry and that's boots! We all love boots and ladies, this is the time to put them on and show off a great pair!  This means you're ready to attack the great outdoors and if you get it right, you'll do it in style. The problem is do you go for a knee high boot, ankle boot or something like a thigh-high pair?
Before you adventure out to get yourself a nice pair of boots in January Sale, you need to think about which type of boot would be the most useful for you to have in your wardrobe, one that you could wear with different outfits and still look stylish. This really does depend on whether you are a trouser girl or a skirt lady. But then you need to think about whether or not you usually wear long or short skirts? Do you normally wear flared or drainpipe trousers? Or are you someone who wears all of these?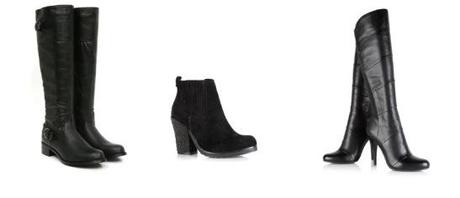 Short Skirts & Ankle Boots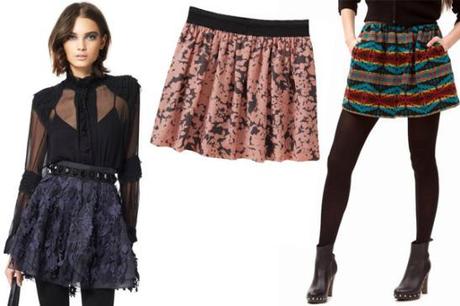 Wear short straight cut or pleated skirts with a pair of heeled ankle boots. If you are not sure how to match the colours, black leggings or black stockings and a pair of black ankle boots will look a million dollars with skirts of any color or print. And because the cold weather is upon us, add a pair of cool socks for an edgier look: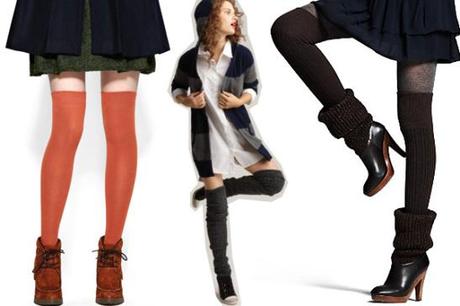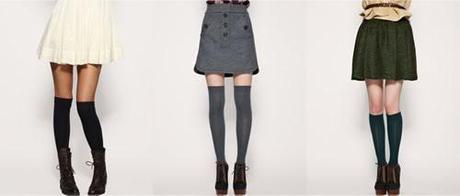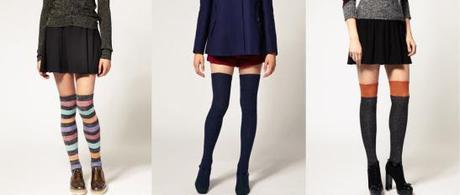 High Boots & Skirts
High boots can be difficult to wear due to their general bulkier look. Fortunately, knee high socks are very trendy at the moment and they might just save the look: stick a pair in your riding or hiker knee high boots, get your knitwear on and off you go in style!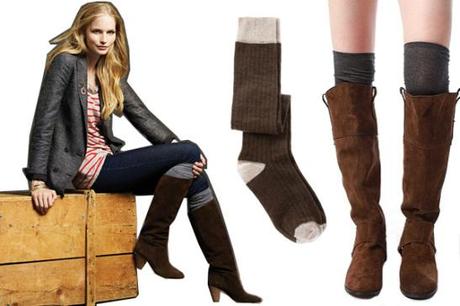 If you want to wear your knee high boots with a skirt you also have to decide whether to wear tights with your knee length boots which can mean you get a little too 'toastie'. The one option you have is to wear nice warm socks – although some might think warm socks aren't that sexy – believe it or not they can be if you buy the right type of sock and let them be visible at the top of the boot! Wear them fashionably with black leggings and a silk top or a long, knitted jumper or with a pair of shorts.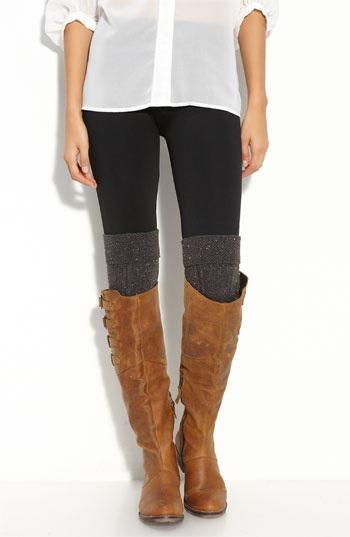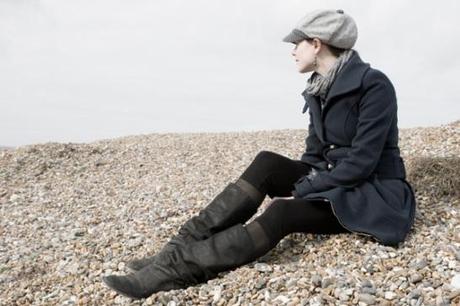 Or have a look at Vanessa's Hudgens winter style: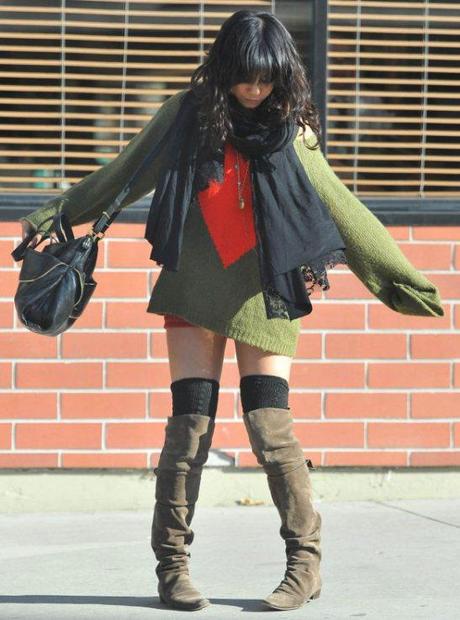 For those of you who are more of a jean fan, fear not, knee high boots can look fabulous with jeans too if styled properly. They do present dilemmas such as do you tuck your trousers in your boots or not? This works if you happen to be wearing skinny, narrow trousers but not if they are wider or even pleated – forget it!
Wear them with skinny jeans with and match with a killer handbag: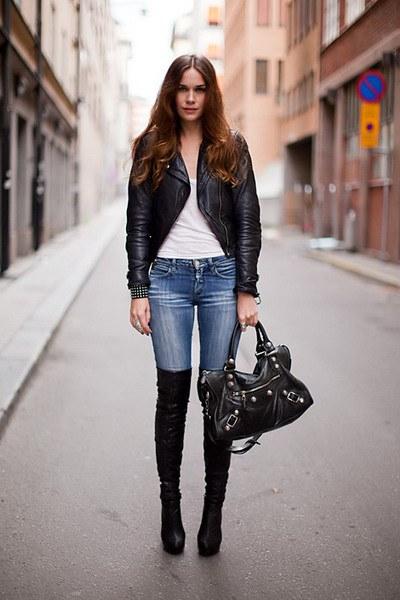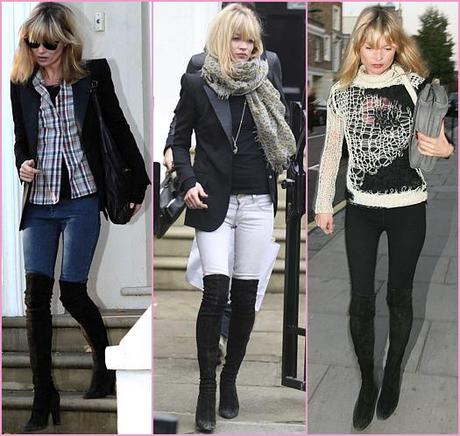 For an evening look, wear knitted dresses or winter coats with over the knee boots. Be careful though, this look could be seriously sexy!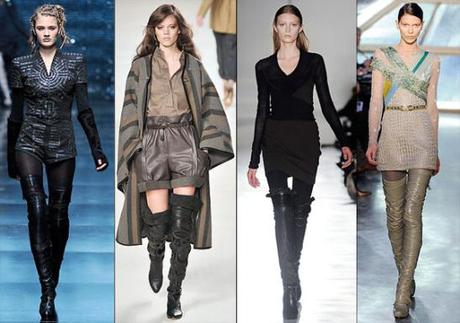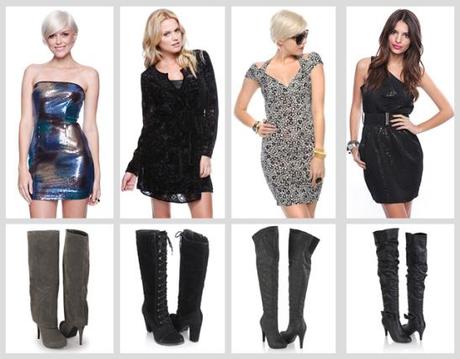 Hicker boots and knee high boots can also be worn with skinny jeans, vest coats and finish the look with a matching handbag.  One celebrity who does this the best is Pippa Middleton: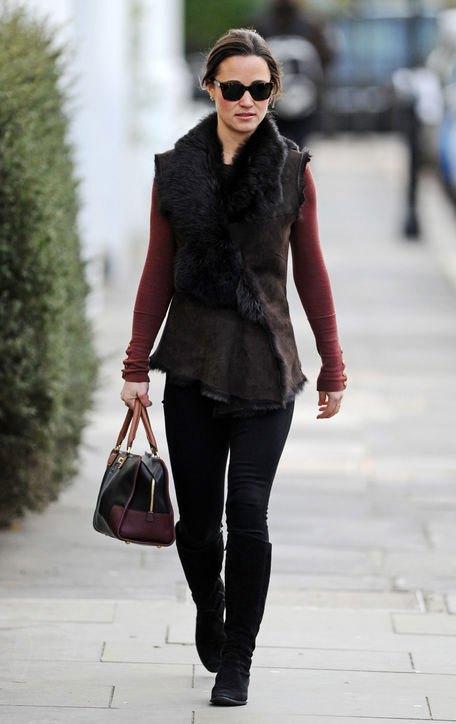 These days one of the most popular styles are ankle boots but you need to get it just right if you want to look good in them. If you wear your boots a little too high up your ankle, you end up looking like you have shorter legs. If the boot is too low on your ankle (known as the shoe-boot) this can look extremely unattractive on anyone so best avoided.
A few years ago, no fashion conscious girl would ever consider wearing an ankle boot but these days, fashionistas would not be without them! However, knee high boots are on the comeback in the big way and for some girls this is very welcomed news. Not only are they warmer to wear when the weather is cold, but they are a lot more forgiving than an ankle boot!
If you like your skinny jeans too much and habitually wear shorter skirts, then the best boot which also happens to be one of the most versatile, are biker boots. These mid-calf stylish looking boots even look good with a chiffon dress worn with lots of woollies in the winter.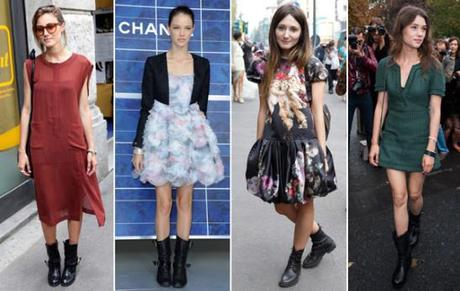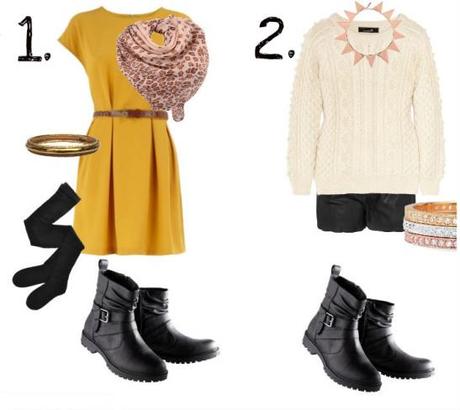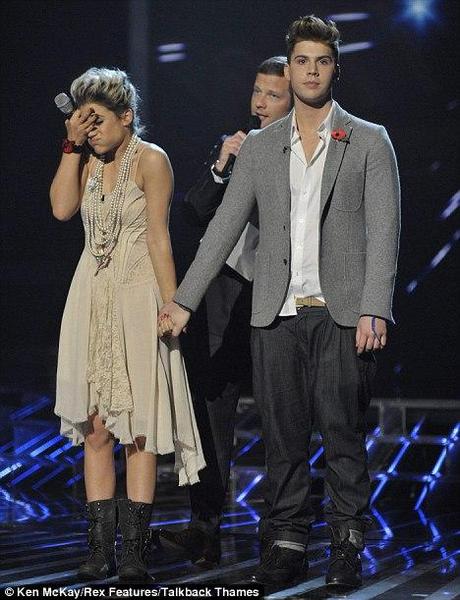 One thing you need to choose is a boot with a tractor sole, these are not only very flattering but they will help keep you upright when the ground gets too slippery. Choosing the perfect boot can be fun and there are lots of great designs out there to choose from. Knee-high boots look great and one person who wears them well is Kate Middleton.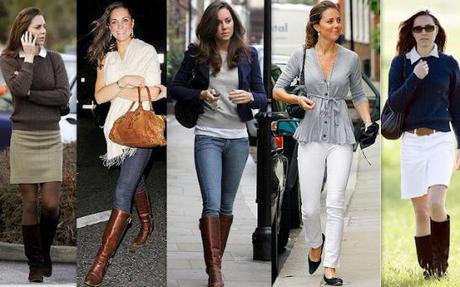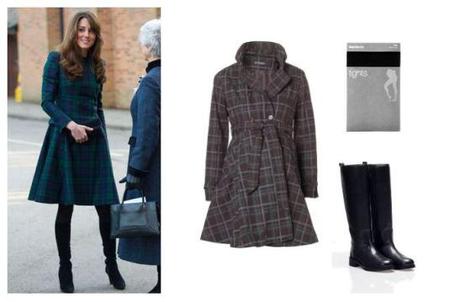 Written by: Natasha Brown – an independent fashion blogger and bubbly fashionista.