French Chic Meets British Laid-back Style. Which One Do You Prefer?
French chic influences were once prevalent in the British fashion industry but have since been replaced with a lazy, laid-back approach to dressing. The polished look of the pre-90s seems to have faded into obscurity and is only acceptable nowadays for special occasions and celebrations.
Audrey Tautou (Coco), probably the most popular French actress: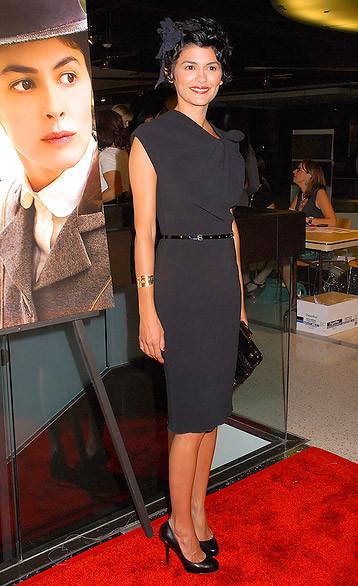 Vanessa Paradis, ex Johnny Depp, is one of the most famous French celebrities: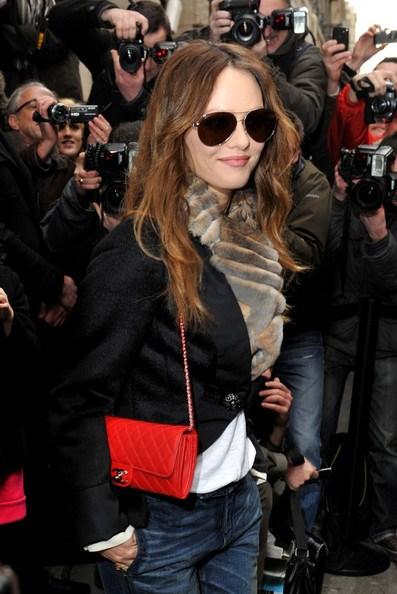 French Chic
The French are renowned for their style and tailored silhouettes. Their classic cuts and understated elegance stands tall against the more urban street wear which is so popular in Britain today. Expensive fabrics and simplicity are key—the French can never be accused of over dressing.
The person who sets the standards of French fashion is Emmanuelle Alt, Vogue's editor-in-chief: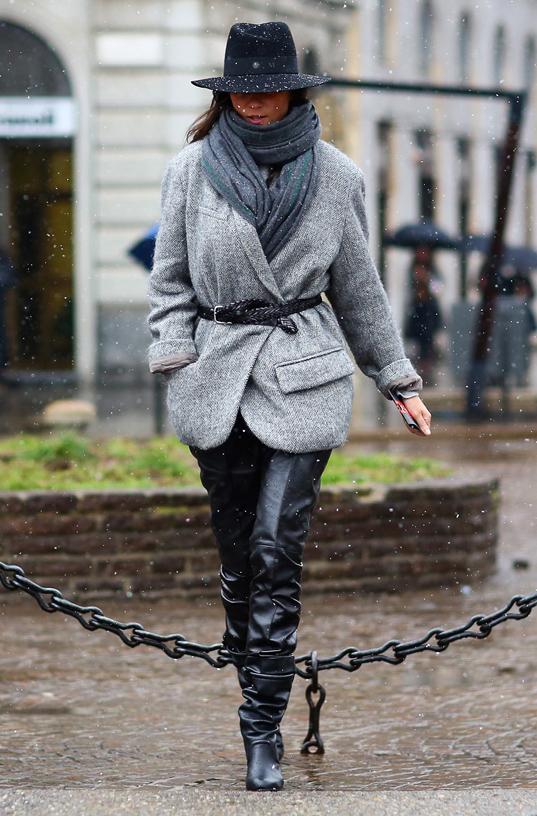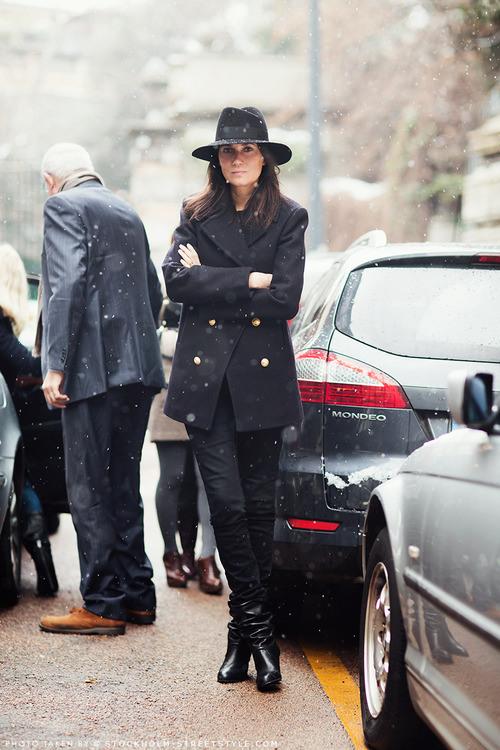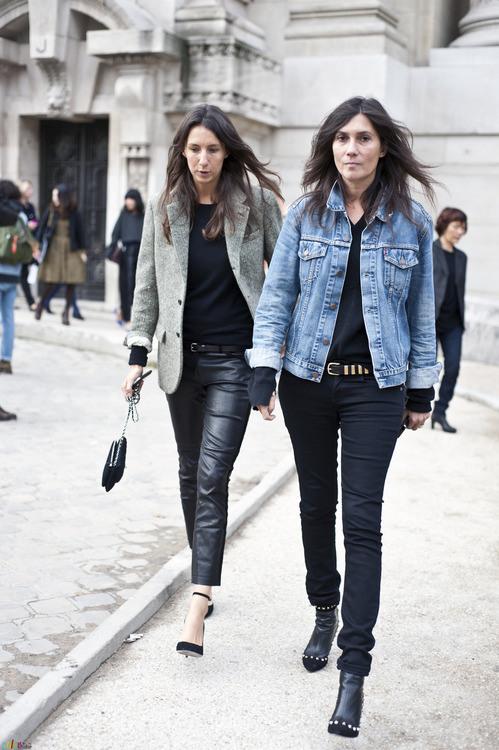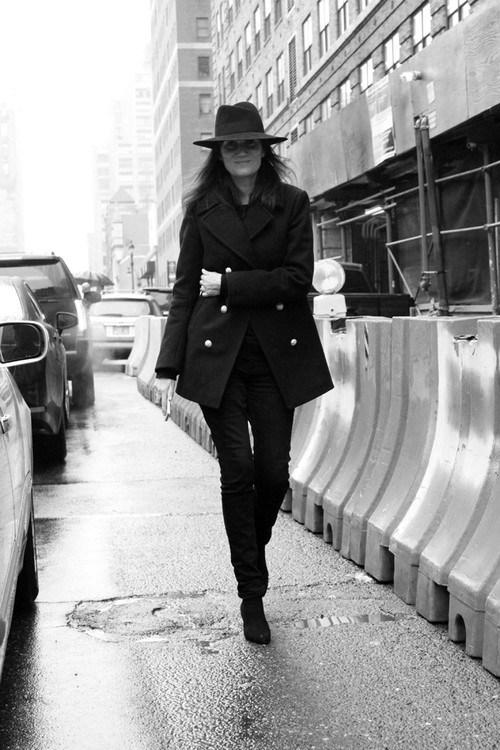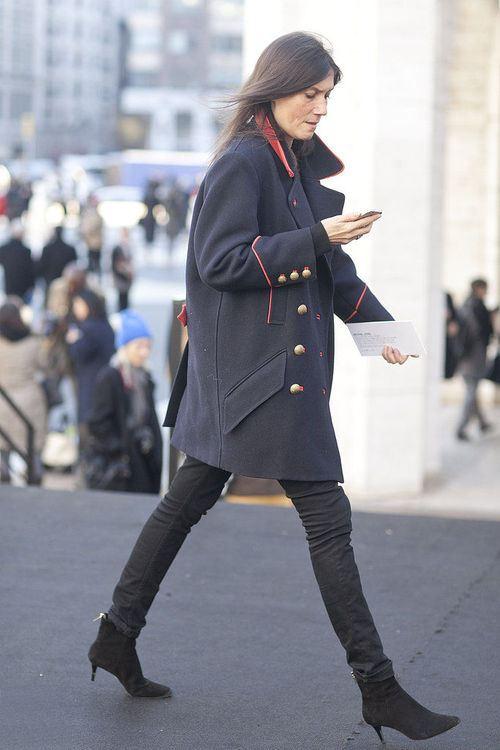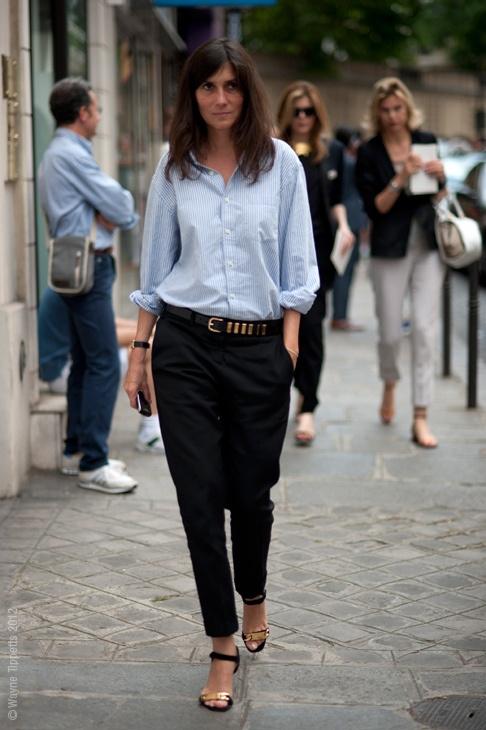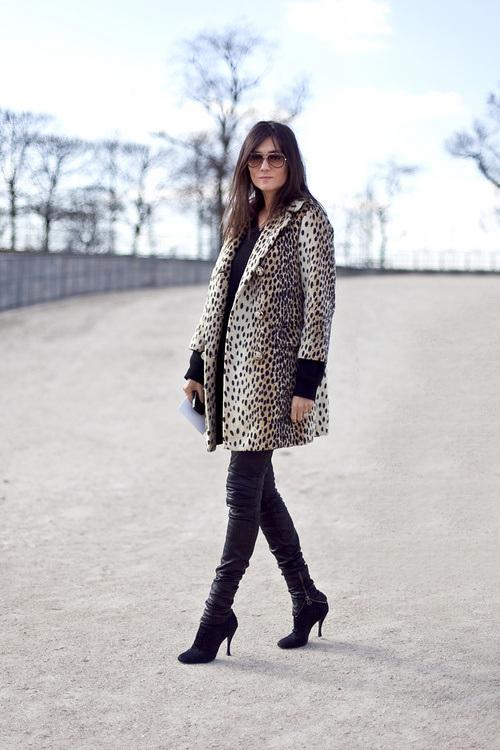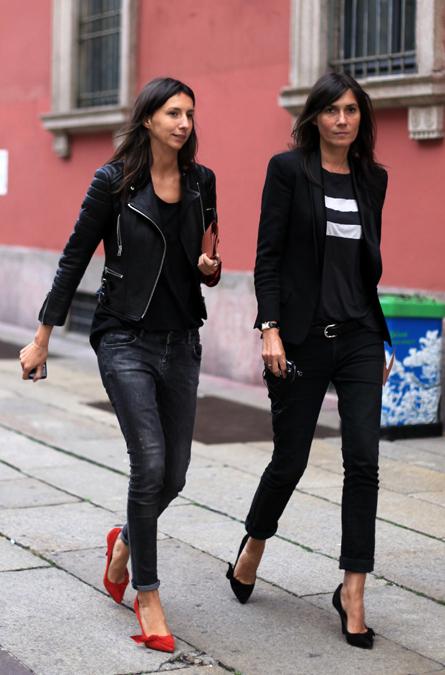 French Dressing
It could be said that it's easier to look good in French fashion and surprisingly it can be a lot easier to manage budget-wise. If you are small or curvy, by sticking to one color outfits and using clever accessories can change your outfits around for a completely different French chic look.
This is what you will find on the streets of Paris: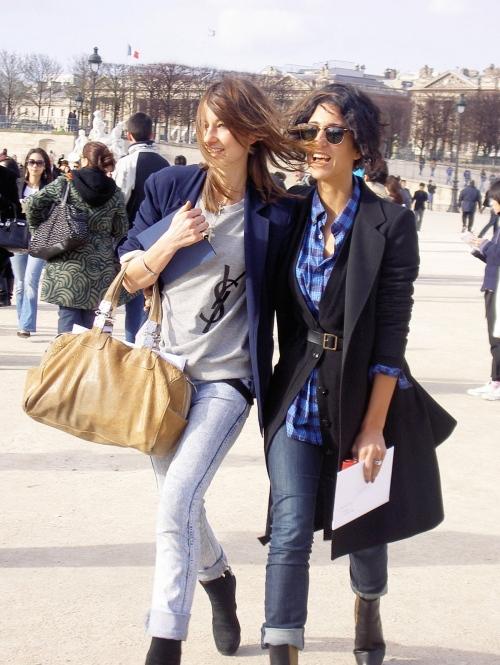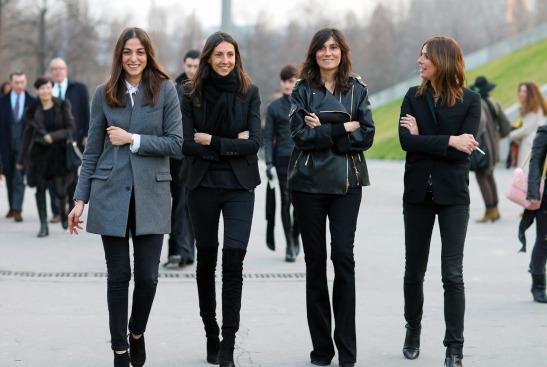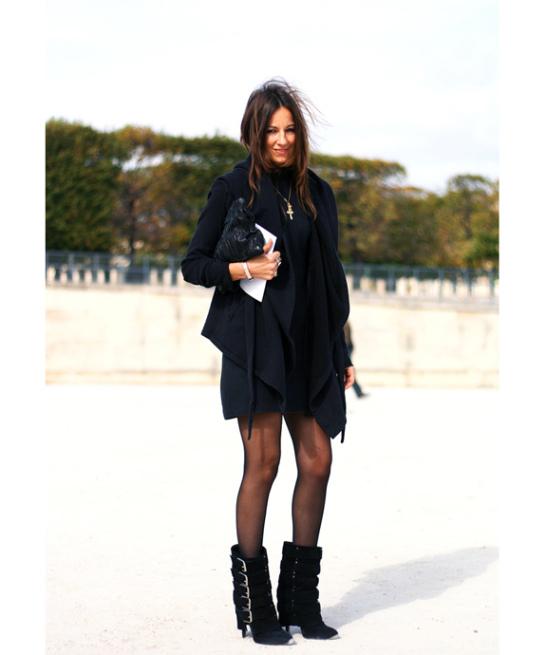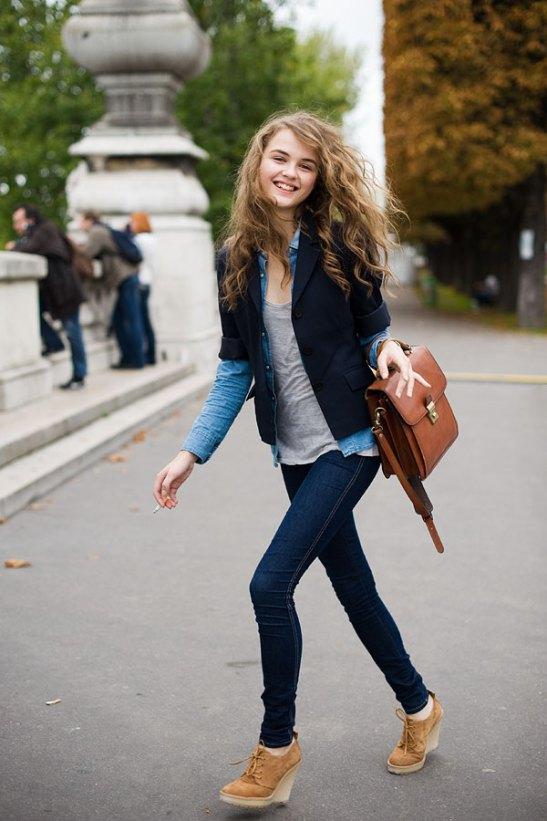 Choose outfits in neutral tones of brown, black and beige, avoid anything loud or clashing. If you like bold colours restrict it to one item of clothing and team with more neutral accessories;
mix classic outfits with trendy pieces such as a tailored dress with a high fashion jacket or vice versa and
accessorise with scarfs, statement handbags and oversized sunglasses.
Here is an example of Geraldine Saglio, Emmanuelle Alt (Vogue editor-in-chief) assistant: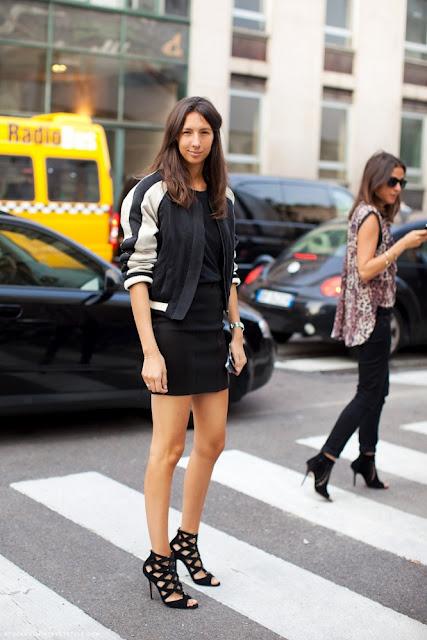 British Laid-back Streetwear
British fashion today seems to be a contradiction in itself. The majority of young people opt for comfortable sportswear and have a more casual approach to looking good. Hoodies, sweatshirts and soft tailoring is the dress code, with designer names in sports brands overtaking expensively cut clothes – by adding a little French style, maybe a beret or wide belt to finish off an outfit will do the trick nicely.
Berets are really popular among french fashion: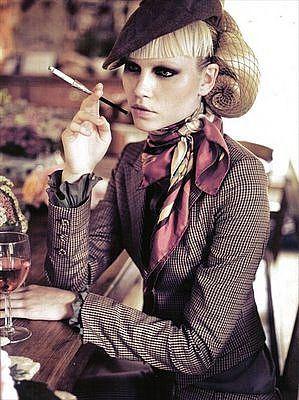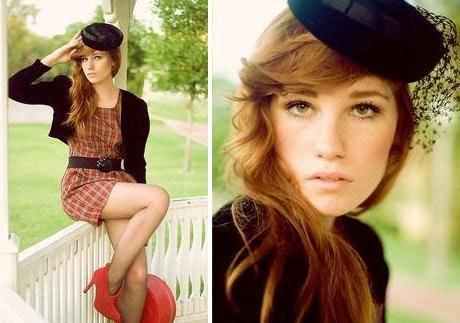 Brit Street Fashion
British street fashion may give the impression of under dressing but don't be fooled. Brand names are a must so it can be expensive and it's not always easy to look good in this type of casual wear if you are a curvy or larger lady. However it can be managed with one-colour slim line outfits teamed up with accessories for an individual look – just like the French ladies do!
choose matching colours or mix brights with more muted tones such as white, brown, gray or black……..think stylish, statement handbag to complement the look
wear branded t-shirts with graphics and words that express your personal values and interests…….add a stylish designer French beret – but keep away from black
wear jeans throughout the year—they go with everything especially trainers, flats and hoodies………..then add a stylish tailored jacket to the look
Here we have Emmanuelle Alt and Geraldine Saglio wearing stylish tailored jackets: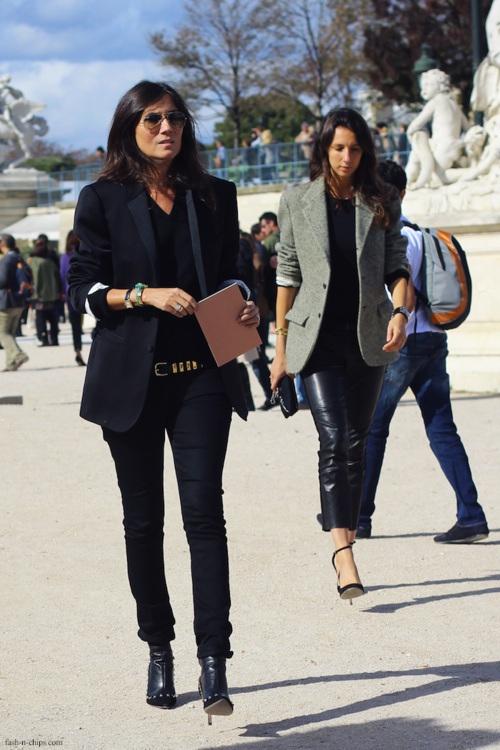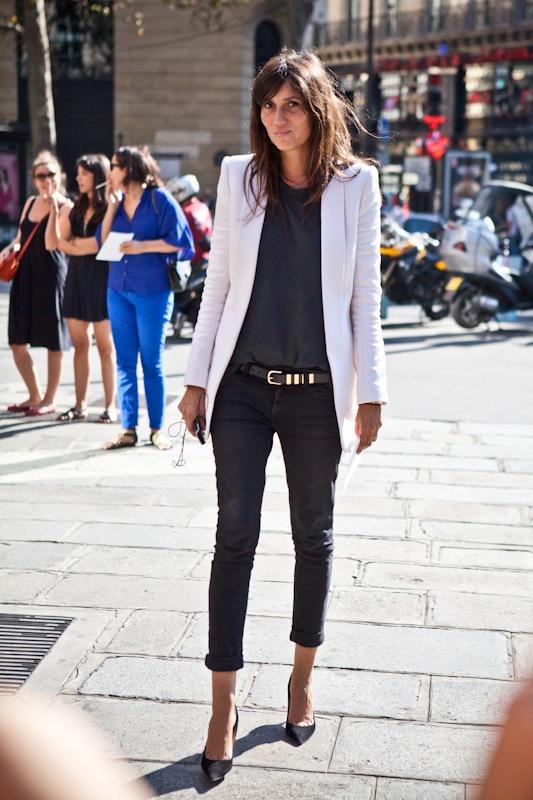 Roots of British Streetwear
Many young people may favour casual dressing and sportswear due to the fact sportswear is just so easy to wear. The rave culture of the 1990s could also be held responsible when the most important concern of young revellers was comfort.
French Fashion Influences
French fashion has always been considered sophisticated and even Courreges managed to make street fashion look chic. Maybe it is something to do with the fact that Paris is considered to be the Fashion Capital of the World and has a great relationship with its fabric industry. Even today French fashion is greatly influenced by past styles such as the 1950s and 60s which are back in a big way this coming season.
As we can see, Alt and Saglio are influenced by past styles too.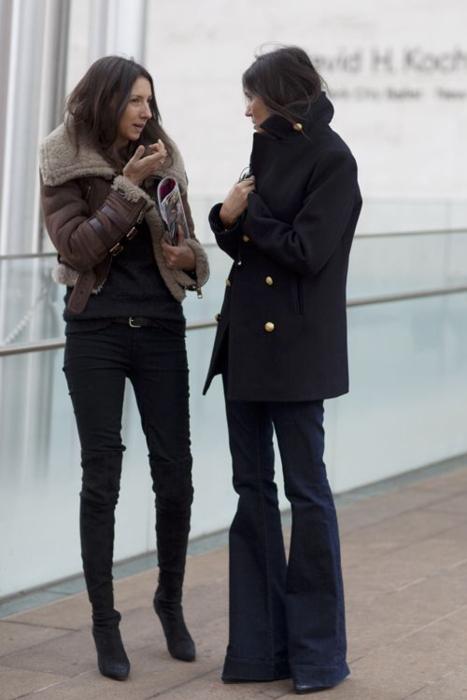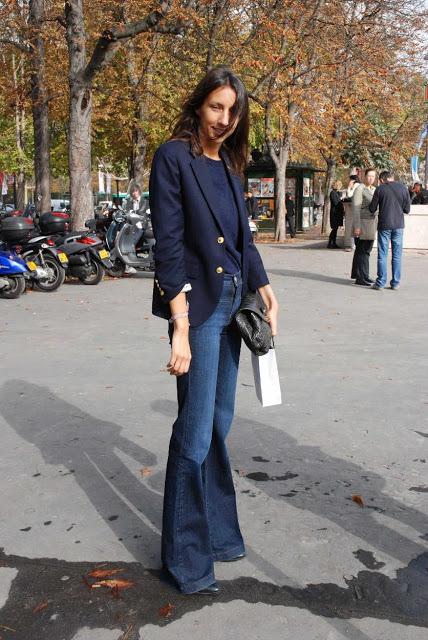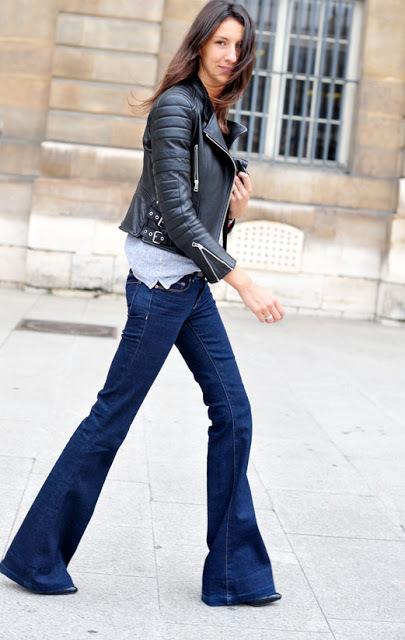 French chic fashion has retained its traditional style and married to the laid back look of the Brits makes for a fabulous new look that's all about casual, smart, stylish and comfortable to wear – if pulled together right, the look is definitely oh-la-la!
Here are some examples of French sets: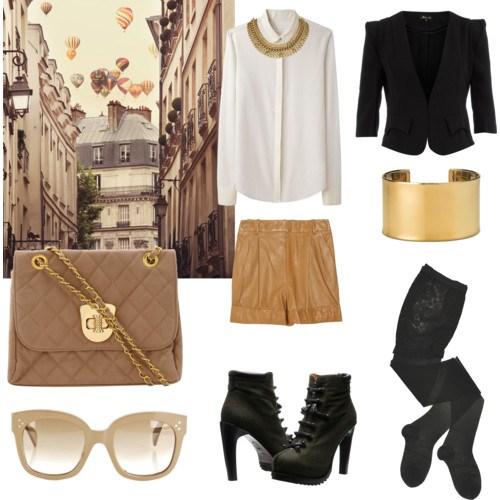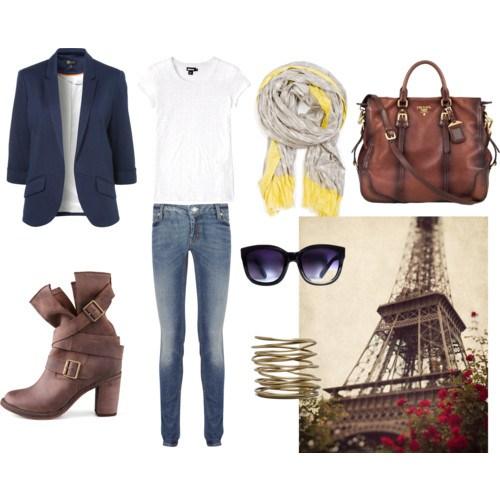 Written by: Natasha Brown – an independent fashion blogger and bubbly fashionista.