Front tie blouse, forest green skirt, mustard booties.... can you say GRANNY CHIC? I absolutely love looking like my grandmother but hopefully a fresher, more updated version of her. To be fair, my grandmother was a stunner in her day (well, she still is but you know what I mean). Had she passed on her phenomenal genes to me, I would be on the cover of VOGUE right now. Oh the cover of Vogue...
Before I get too ahead of myself, two things I want to share with you. First is a new and modern way to emulate your grandmother and the other is what to wear to a charity event on a day that every dress you put on makes you look like Mr. Potato Head.
Grandma Chic is hot. Take a front-tie blouse, pair it with a pencil skirt, throw on a cardigan and some lace up booties or shoes and you're good to go. Turn it in to GEEK CHIC by adding a pair of thick rimmed glasses! Poof!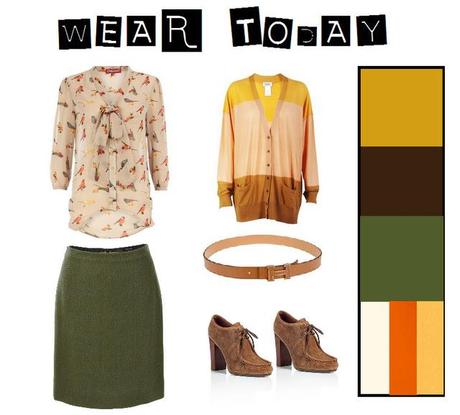 Charity Chic is easy! If you don't feel like wearing a dress. Pa de problem! I personally have a love/hate relationship with just about every dress I try on so over the years I've come to terms with showing up to an event in pant or skirt suits, embellished shirts, and flowy silk tunics. There is nothing wrong with that as long as it doesn't look like you're going to the office. That means, accessories, accessories, accessories! Here are some of my fav looks.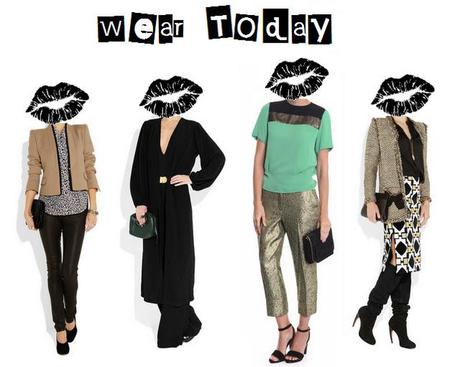 Happy Friday.
F2