It's been a long old time since we last spoke about Waylayers. Their last effort, to date, was a re-release of S.O.S in May 2013, but since then, they've somewhat been off the radar until now. Medicine, the new single, brings back all of the things you'll love about the band, and has been kindly placed as an exclusive on The Fly Magazine!!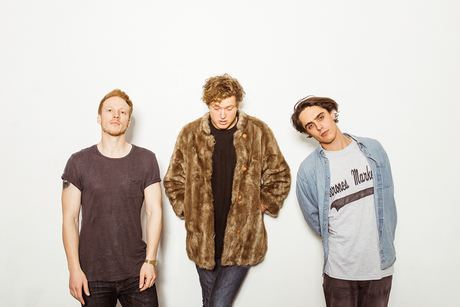 The boys are well and truly back with this mixture of industry names that are sure to get you racing. The vocal, as always, sounds very much similar to that of Coldplay frontman, Chris Martin, but the music has a wonderful plethora of colours attached to it that we could see making a scene on the accompanying video once it's been shot. The name M83 comes to mind when you get to the chorus, and this is because the way in which the music is used is very experimental, but still equally as popular and synthy ... something that M83 count upon to be at the top.
The more experimental side of things comes in the form of the verses here; they're a little slower than what we may be used to, but they build up to an almighty chorus ... and you'll thank them very much for that. It's understated, non-offensive, and very much the sort of song that you'd suspect to hear throughout an intense scene in a film ... however, the slight shudder of a synth sets it all off, and the rush soon after really comes in and takes place at the forefront of your heart.
An almost Caribbean current runs through it with the synthetic steel drums and popped sounds ... but all in all, a kaleidoscopic wonderment is created, and when it all catches fire, you know they're back, and you're instantly impressed.
Paul.