Wow, 27 enteries for this month's We Should Cocoa, thanks to everyone who took the time to link up to this month challenge. Our theme was EGGS, in all there forms, including chocolate eggs, which alot of our participants used in creating their delicious entries.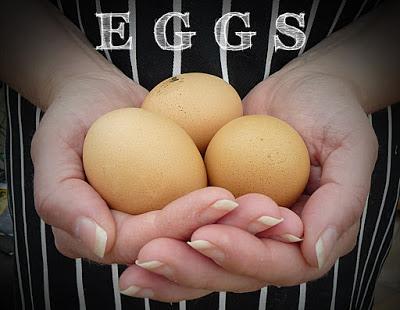 Hopefully the theme I chose worked well for you all, eggs are such a versatile ingredient in all there forms, I am always amazed at the level of creativity from my fellow food bloggers and once again they didn't disappoint, I want to eat them all......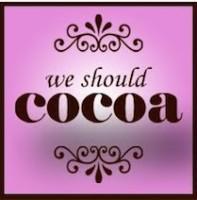 Next months linky is being hosted by none other than Helen at Casa Costello, so go join in the fun and find out what theme she has in store for you all.
So onto our round up, just be prepared for the sugar rush !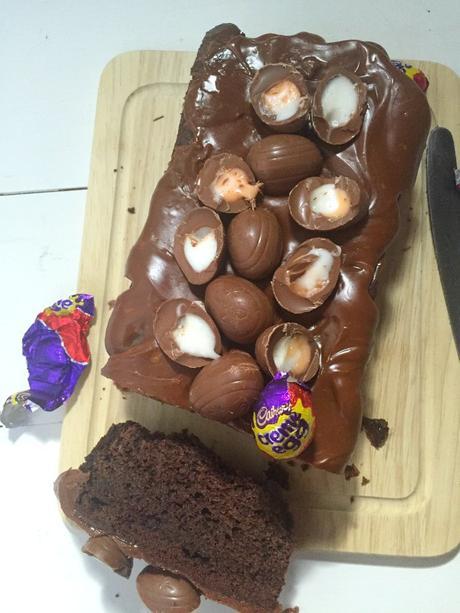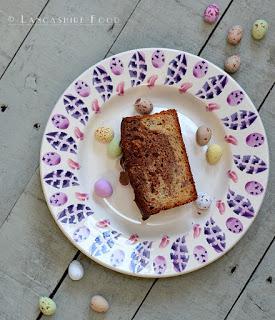 First up we have a Creme Egg loaf cake from Kerry Cooks a delicious decadent bake featuring the seasonal creme egg.
Next, non other than yours truly - Lancashire Food with a Marbled banana and chocolate hazelnut loaf cake decorated with crispy chocolate eggs, it has the added bonus of being gluten free.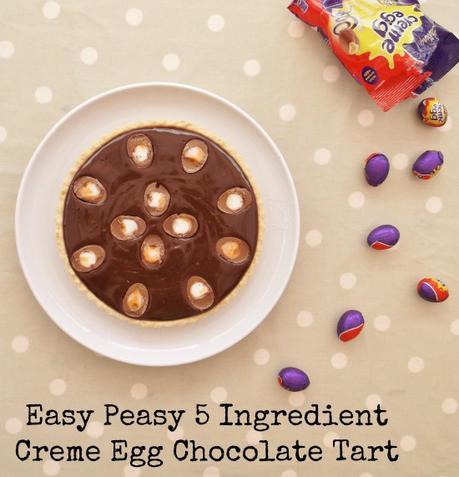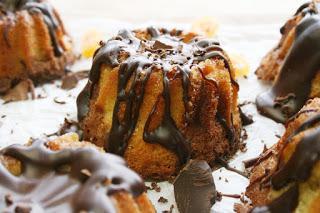 Another creme egg recipe - Easy Peasy 5 ingredient creme egg chocolate tart from Easy Peasy Foodie
A very moreish Mini Chocolate  and orange marble bundt cakes from Dom over at Belleau Kitchen.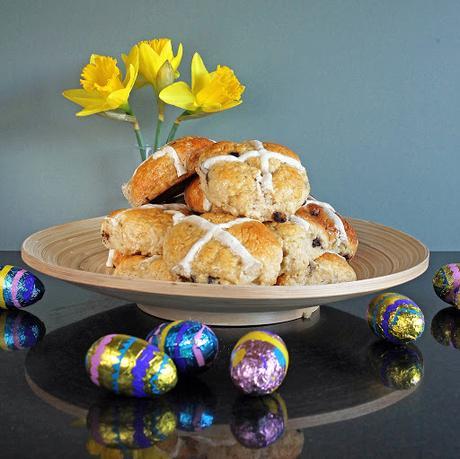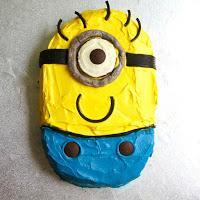 Next up we pop across to The Gluten Free Alchemist for some scrummy Gluten Free Choc Cross Buns
A fun cute Banana Choc chip cake hiding as a Minion Cake from Green Gourmet Giraffe was our next link up.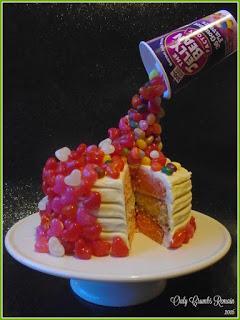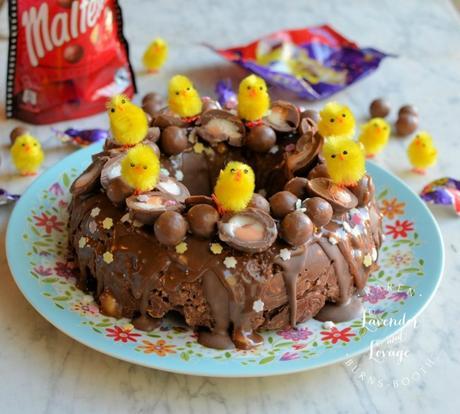 An amazing Illusion Cake was linked up by Only Crumbs Remain, so clever. Hiding underneath is a Raspberry and white chocolate cake.
This cute no bake Creme Egg and Malteser Chocolate Tiffin Bundt cake is from Karen over at Lavender and Lovage.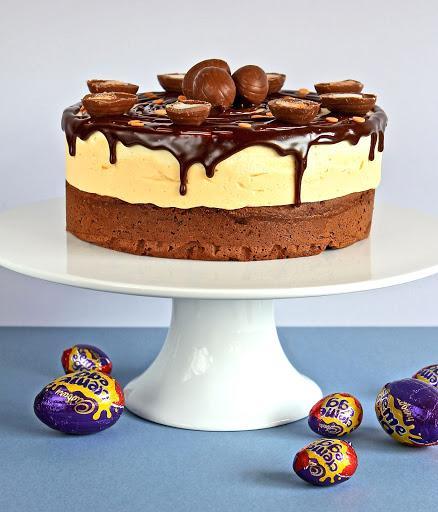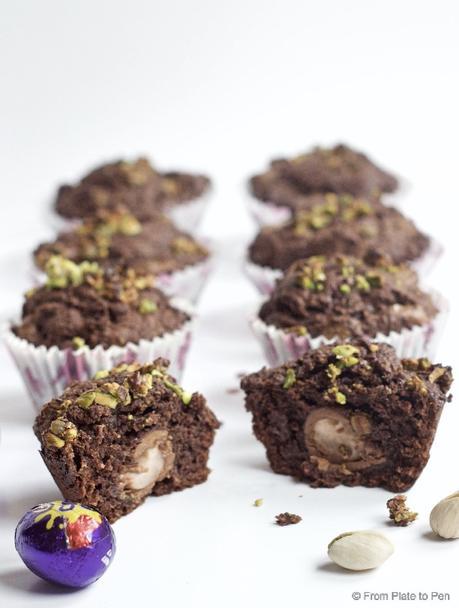 Creme Eggs also feature in our next two recipes , Gluten Free Alchemist is back with a decadent Easter Creme Egg Mousse Cake. We also have Creme Egg Double Chocolate Muffins from Plate to Pen.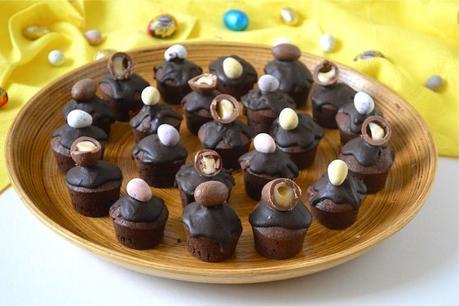 Next up is We Should Cocoa co founder - Choclette with some very tasty treats of Spiced Rum Easter Chocolate Cakes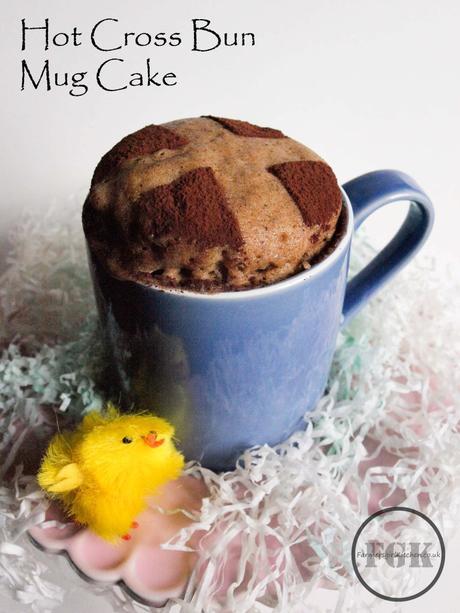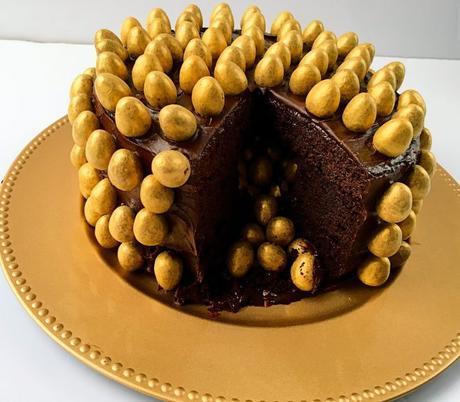 Clever Janice at Farmers Girl Kitchen has managed to create a Hot Cross Bun Mug Cake which can be whipped up in a flash. I am a great fan of mug cakes.
Over at Jo's Kitchen we have a Easter Galaxy Golden Egg Pinata cake, a perfect easter treat if I ever saw one.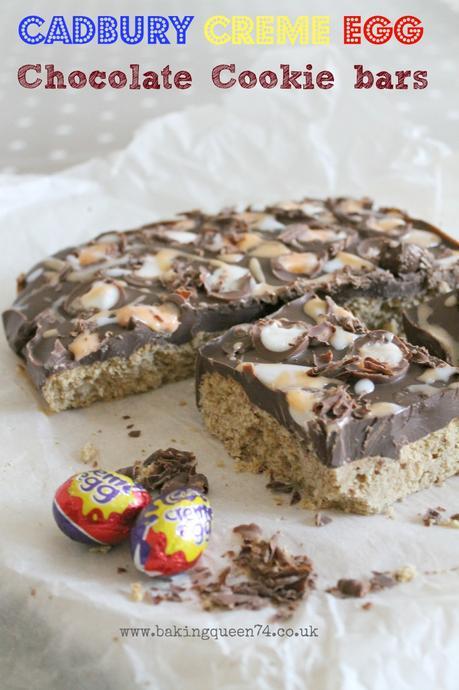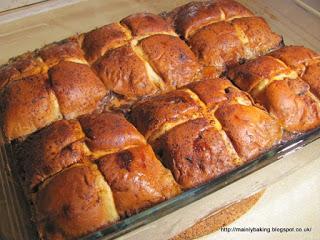 Baking Queen - Lucy got creative and created with Cadbury Creme Egg Chocolate Cookie Bars
Mainly Baking - came up with the inspired idea of marrying hot coss buns and chocolate custard to make the ultimate bread and butter pudding dish - Chocolate Hot Cross Bun and Butter Pudding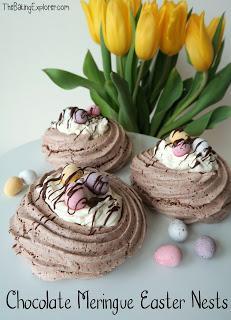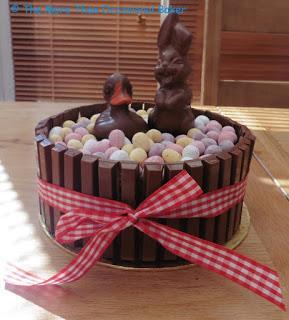 Kat at the Baking Explorer linked up with these cute Chocolate Meringue Easter Nests, which I am sure would be popular at any Easter get together.
A Chocolate Easter Cake hopped up next from The More Than The Occasional Baker, so cute. Love the Chocolate Ducky on top.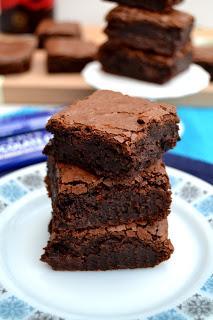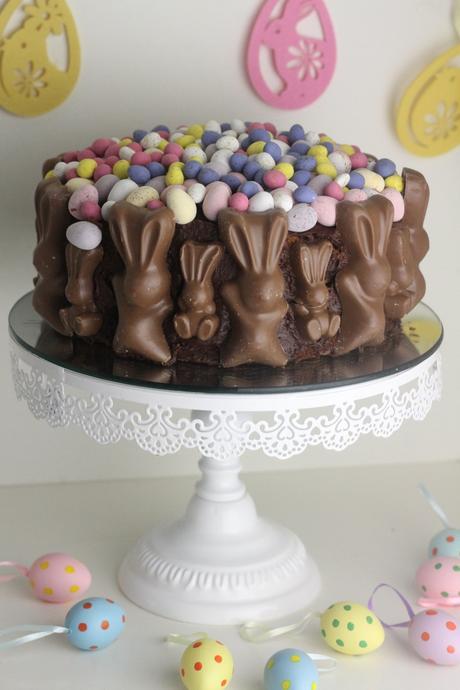 I loved Frys Chocolate Creme's as a child and Cakeyboi has stuffed his brownies full of them, for this decadent treat of Frys Chocolate Creme stuffed  Fudgy Brownies. Save me a piece please !
Mummy Mishaps created this delightful cake - Malteser Malteaster Bunny and mini egg cake for a friend (I want to be your friend), I just love the combination of the dinky bunnies and eggs used to decorate the cake.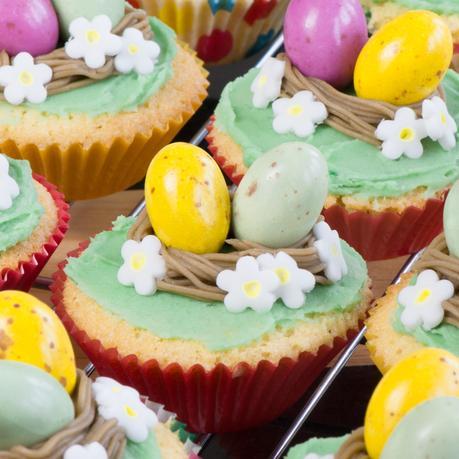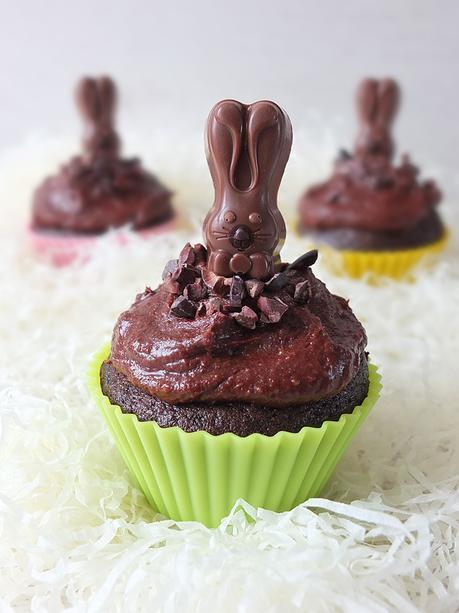 Some very Spring celebrating cupcakes were linked up by Charlotte's Lively Kitchen - Easter Nest Cupcakes , perfect for parties.
Another cupcake up next, but probably are healthiest bake of this round up from Elizabeth's Kitchen Diary in Shetland, her Slightly More Healthy Easter Cupcakes use raw cacao.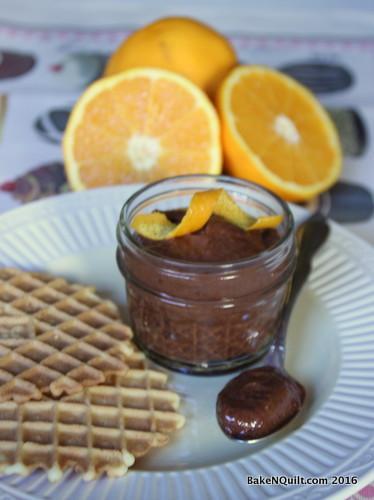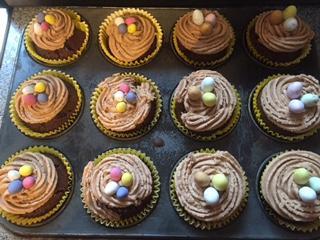 Bake n Quilt, cooked up some lovely looking Chocolate Orange Curd.
Caroline's Makes made some cute seasonal Chocolate Easter Cupcakes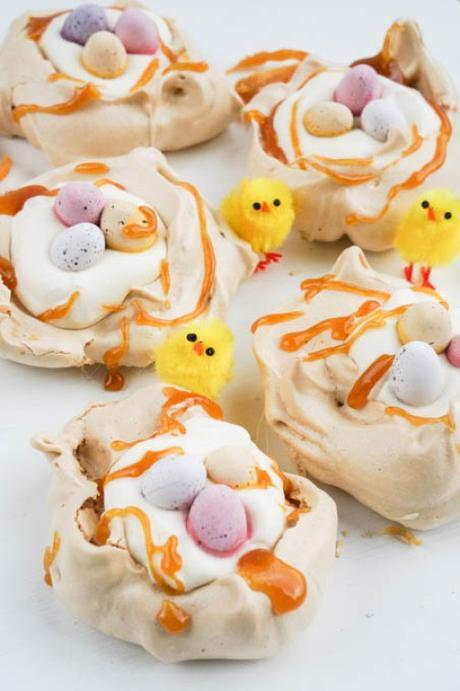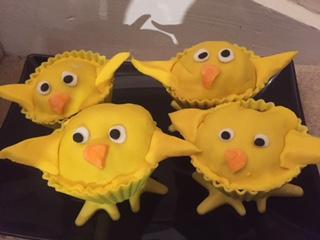 Easter chicks, everywhere ! How to Cook Good Food presented us with some Easter Caramel Meringues, here chocolate being the mini eggs and eggs being the star ingredient.
More chicks, this time as actual cakes clever Caroline at Caroline Makes used a special cupcake kit from Lakeland to create these Easter chick Cupcakes.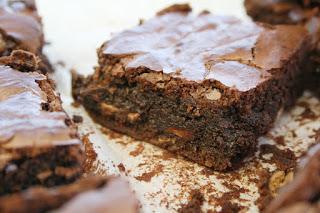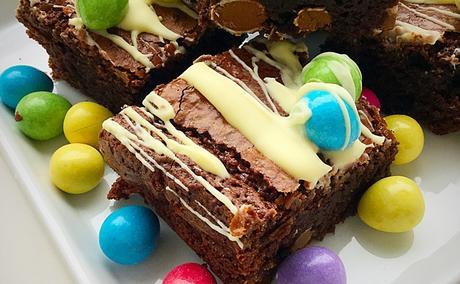 And lastly two brownies receipes both featuring chocolate eggs, we have Broken Easter Egg Brownies from Dom at Belleau Kitchen and Food Feasting and Fun with their Chocolate Mini Egg Brownies.
Phew, think I need something savoury now....
Thanks to everyone who linked up and with such fabulous recipes, remember next month is over at Casa Costello.
Also why not check back to Tin and Thyme for loads more "We Should Cocoa" inspiration.