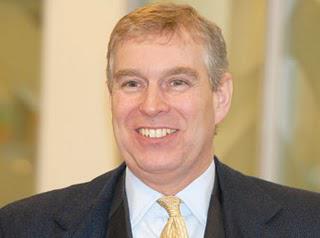 'Fix', 'cheats', 'disgrace' and 'an utter shambles' were just some of the words and phrases used by the British media to describe the FIFA 2018/2022 World Cup bidding process last December. Three months on however, after a request by the BBC under the freedom of information act, it has been learned that England's very own bid team were not as distant as they liked to portray from the secret deals and agreements it was vilifying late last year.
Secret emails between the British Foreign Office and embassy officials in Qatar made it quite clear that the England bid team wished to establish a voting alliance between the England 2018 bid and Qatar's 2022 bid through the help of the Duke of York's relationship with the Qatari royal family. This comes from the same England bid team that accused Spain and Portugal of breaking FIFA rules by forming a similar voting alliance with the Middle Eastern nation.
Now I am not writing to clear the name of FIFA, in fact far from it; any individual that watched the now infamous Panorama programme televised on the 29th November of last year or read Andrew Jennings' fantastic book, Foul! The Secret World of FIFA, will know quite categorically just how corrupt, racist and despicable that institution in Zurich really is. My purpose here is to question the double standards of the England bid team.
Yes I can understand their frustration in losing out to two Blue Square Premier nations when it comes to football, and that statement really doesn't do justice to the teams in that division, but why go out and accuse your fellow FIFA members of secret voting agreements and corruption when they too were going about the exact same thing themselves.
At first I was proud of our bid team in leading the way in calling for reform in the FIFA establishment, but now I sit here saddened, as I realise that we're just as bad as the rest of them.